Farvahar Organization honored Siavash Bondarianzadeh and Fariborz Tahamatan for their services
The ceremony honoring two members of the Zoroastrian Youth Organization for their many years of hard work and service to the Zoroastrian Organization was held in the presence of members of the Board of Directors of Farvahar Organization and a limited number of guests in full compliance with health protocols.
According to Farvahar Organization, Siavash Bondarianzadeh, Chairman of the Board of Directors, wished good health to everyone in his speech, and said: "We have many memories of Farvahar Organization, and I never that that I might not be active in serving my colleagues in this organization, for some time." Bondarianzadeh added that he has worked for more than eight years as the chairman of the board of directors and many years before that as a member of the organization. During these years, they had carried out many activities and also had to deal with many challenges, and he hoped that he did would he could for an organization which is always active for the community and culture. He continued by narrating a memory from the late Hormozdyari, then thanked his colleagues for their constant support and wished everyone good health.
The next speech was by Esfandiar Eftekhari, the representative of Zoroastrian Iranians in the parliament. He pointed out that after two years of hold programs under conditions imposed by the pandemic, this program would be a good start and added: "Fravahar Organization, as one of the most important cultural organs of our community, has been active consider the present conditions.  Managing cultural programs is one of the most difficult jobs in this world, and those who have managed this important task for so many years and with their efforts have brought the organization to its present level should be appreciated and honored.
The representative of Zoroastrians hoped that the conditions would return to normal soon and thanked the members, the board of directors of the Organization and Siavash Bondarianzadeh as well as Fariborz Tahamtan, who have spent their lives in this Organization without any expectations, and said that Tehran Zoroastrian Youth Organization is still the most important cultural organ of Zoroastrian society.
The head of the Tehran Zoroastrian Association called the Farvahar Organization an organ with great cultural values in the Zoroastrian society and added: "There has always been very good cooperation between the Zoroastrian Association and Fravahar Organization, and one of the most important reasons for this cooperation is Siavash Bondarianzadeh; his absence saddens us. We believe in the effective presence of young people in this field. Employees of Zoroastrian organizations are compassionate. Afshin Namiranian wished Fariborz Tahamtan and his family good health and then said: "Fravahar Orgsanization proved to us that we should show appreciation towards the servants of our society", and in the end of his speech he extended his appreciation towards bondarianzadeh.
The next to speak was Fereydoun Bahramian Farshid, Deputy Chairman of the Board of Directors of the Zoroastrian Youth Organization of Tehran. He spoke about his memories and gave a short description of the activities of Siavash Bondarianzadeh and Fariborz Tahamtan.
The program ended by presenting a plaque of appreciation and a green coated sugar cone by Parviz Ahuraei, Esfandiar Ekhtiari, and Afshin Namiranian to Siavash Bondarianzadeh and Fariborz Tahamtan, and the guests were entertained. This program was broadcast live on Thursday, Aban 6, 1400, from the Farvahar organization.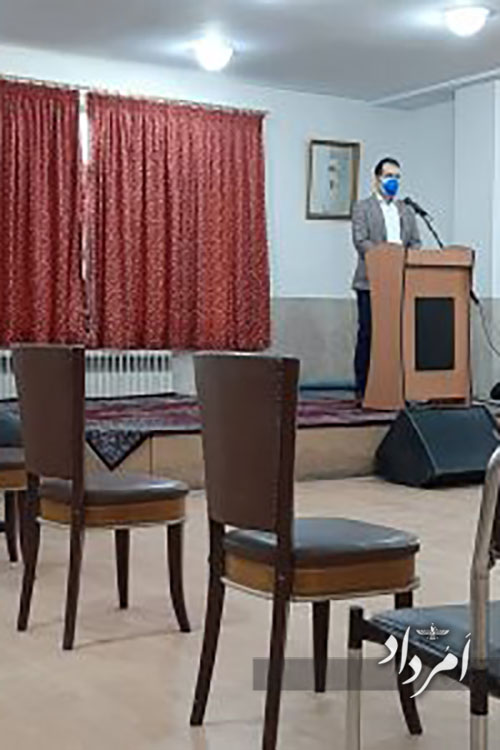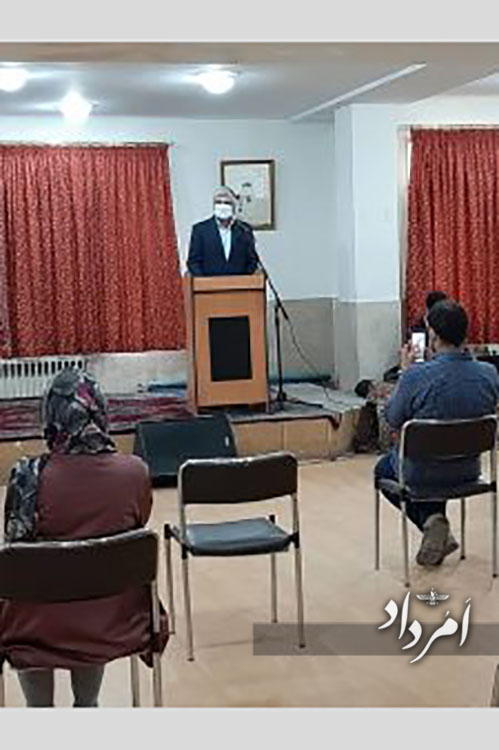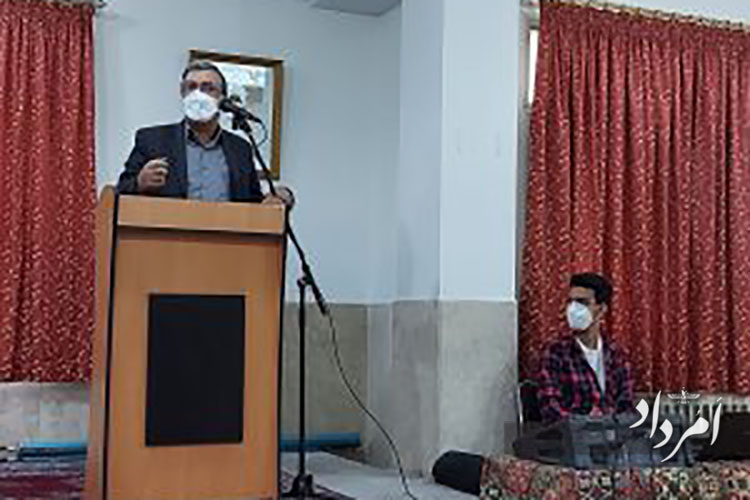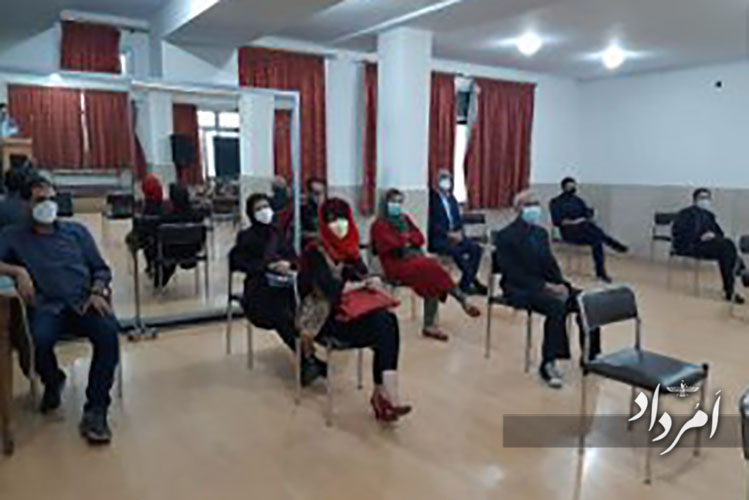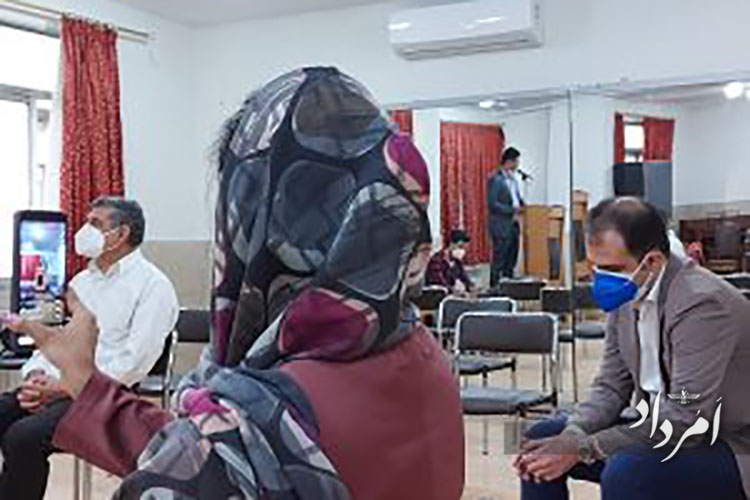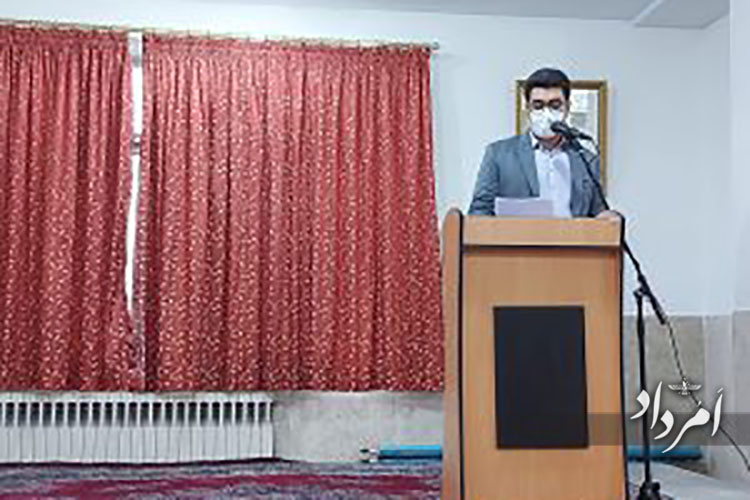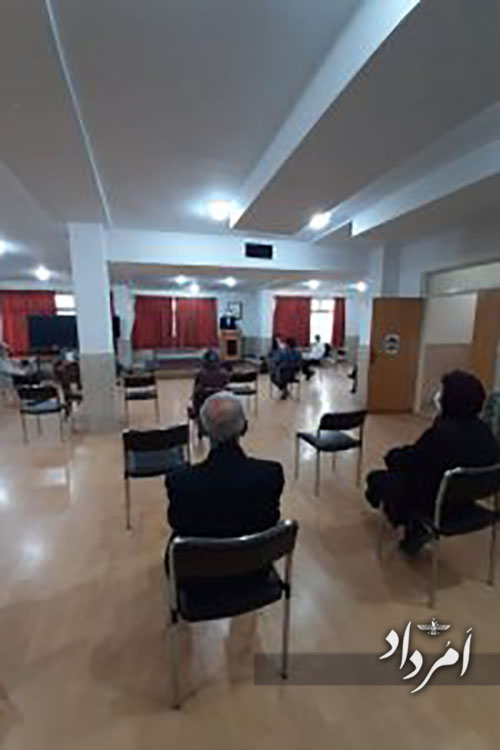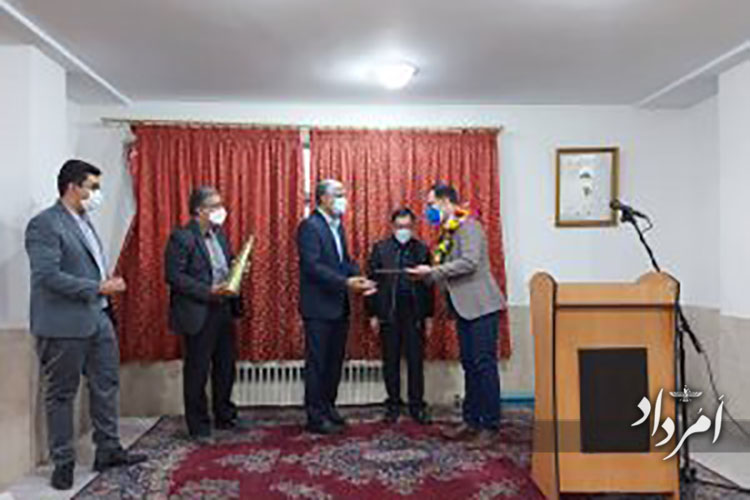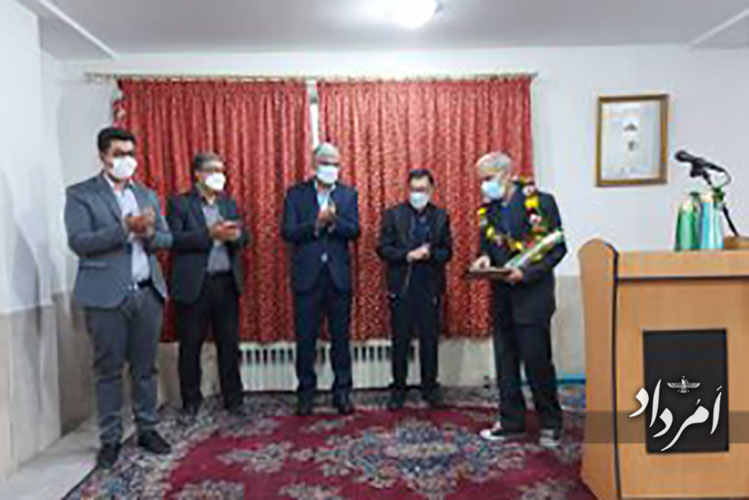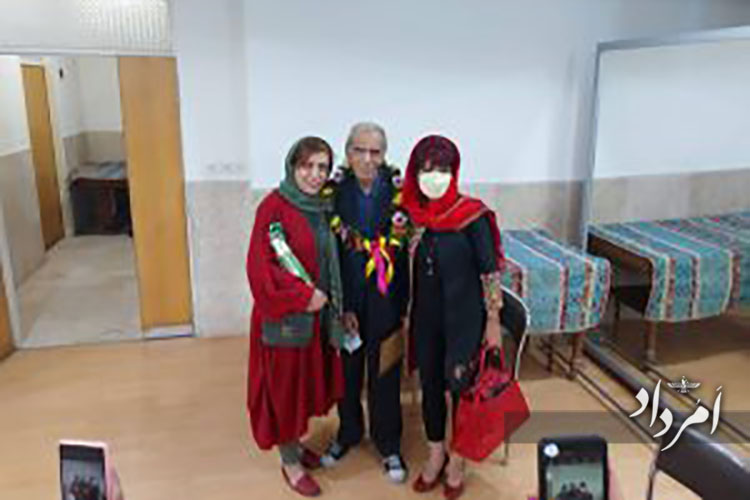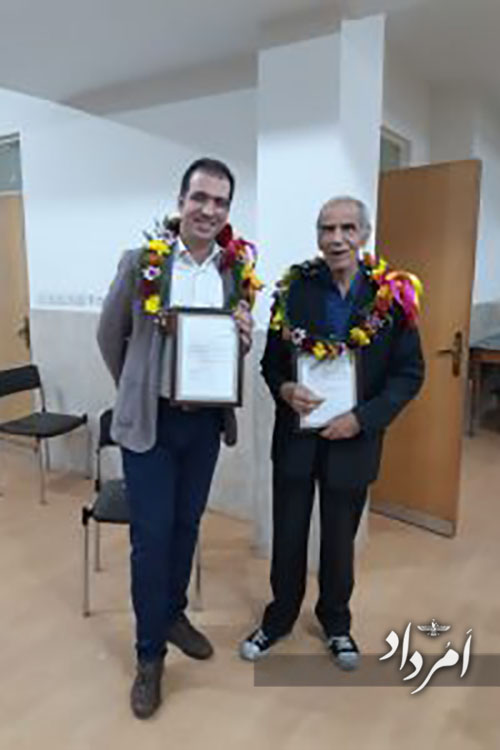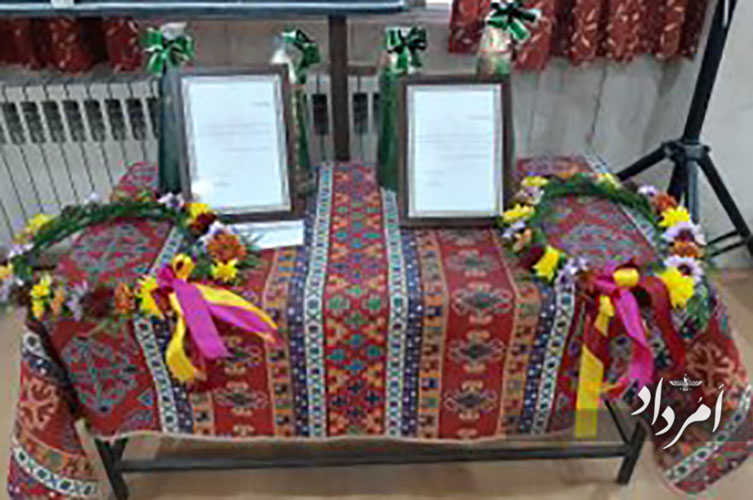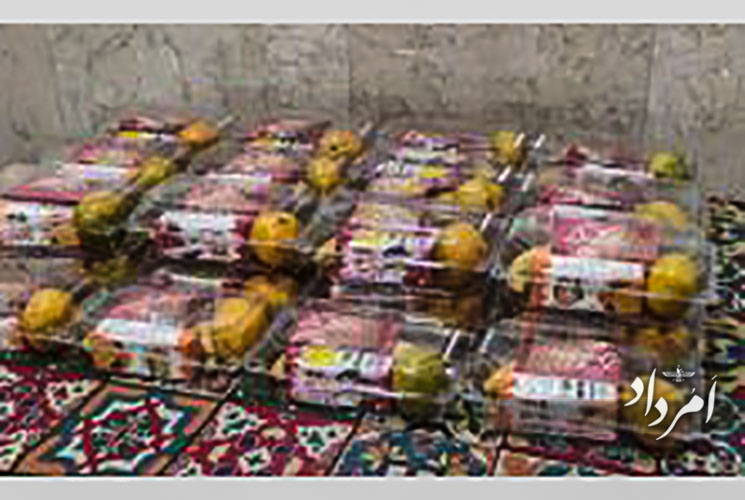 Photos bye Zoroastrian Youth Organization