Reconstruction of Khosravi Hall
Reconstruction and optimization of Khosravi Hall and Bahman Hall, the two reception and celebration hall of the Reception Organization, affiliated to Tehran Zoroastrian Association, was completed by obtaining quality operational improvement.
The infrastructure of Khosravi Hall needed fundamental reconstruction and alterations, and the Hall's closure due to the COVID lockdown, provided an opportunity to have a thorough checking of the electricity, plumbing and pipeline systems. After completion of reconstruction and tending to the necessary changes, and final cleaning up, the reception hall gained the quality level for holding parties and celebrations by fellow Zoroastrians. Rostam Khorramdin, head of the group running the reception halls of the Zoroastrian Association gave an explanation about reconstruction of Khosravi Hall: "After completing reconstruction of Iraj Hall, it was decided to replace and update the electrical system of Khosravi Hall, which was very old and needed repair.  In this regard, a 3-phase vertical electric panel was designed and installed. The cost of this project was borne by the benevolent children of the late Esfandiar Pourrostami and Simindokht Kiyani Zeinabad. Rostam Zandian did the electrical work, including wiring replacement and installations.
As part of reconstruction, for the guests' easy access, additional washrooms have been added to the toilet system of the hall.  In this regarding rostam Khorramdin said: "Guests were always complaining about lack of sufficient washrooms. After reviewing the interior design, we found that it was possible to increase the number of washrooms. By relocating the walls, four washrooms for men and four for ladies was built in.
He listed other reconstruction and improvement works as follows:
Replacing and reinforcing the light and sound electric panel
Complete replacement of plumbing, toilet water, and sewer on the kitchen ceiling
Complete renovation of the kitchen ceiling
Replacing the wallpaper of Bahman Hall
Painting of the entrance door of Khosravi Hall
The use of pipe ducts to cover pipes and surface wiring of gas coolers in order to protect them from possible damage
Washing and cleaning the ceiling lampshades in the middle of Khosravi Hall ceiling
Thorough cleaning of the reception hall interior
Complete washing of dishes and utensils
Cleaning after reconstruction
The Zoroastrian Association of Tehran has paid cost of the mention items.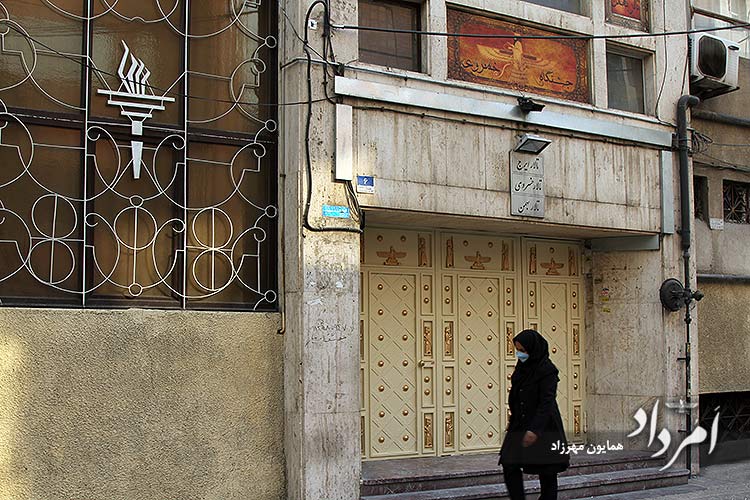 The reception halls of the Tehran Zoroastrian Association: Iraj, Khosravi and Bahman Halls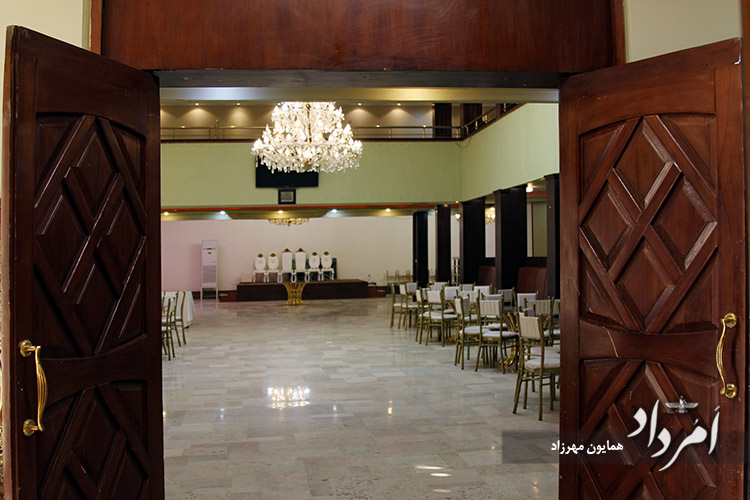 Khosravi reception and celebrations hall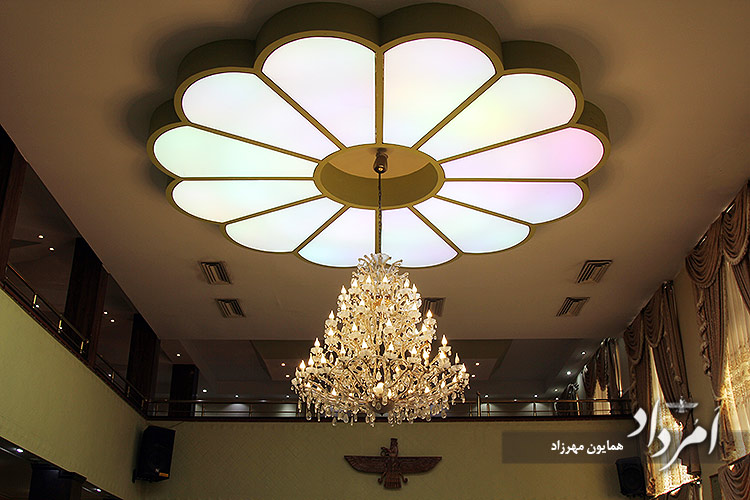 Washing the frames and decorative lights of the hall ceiling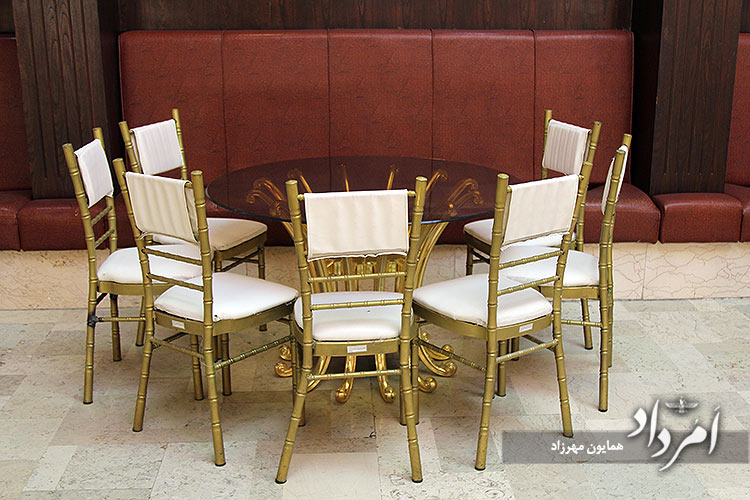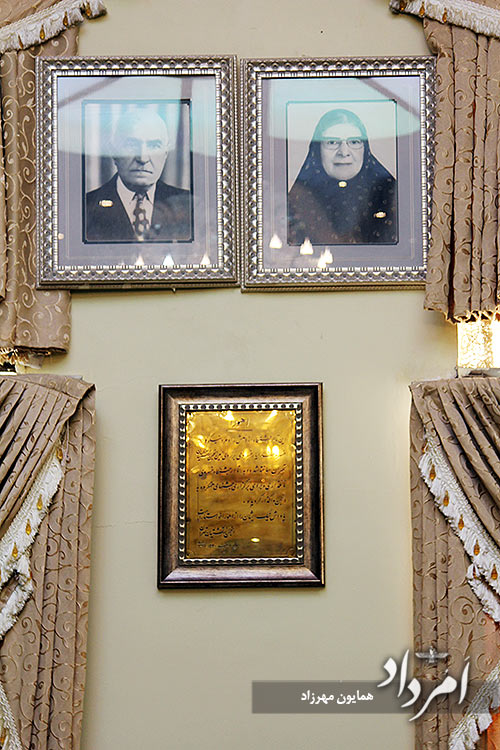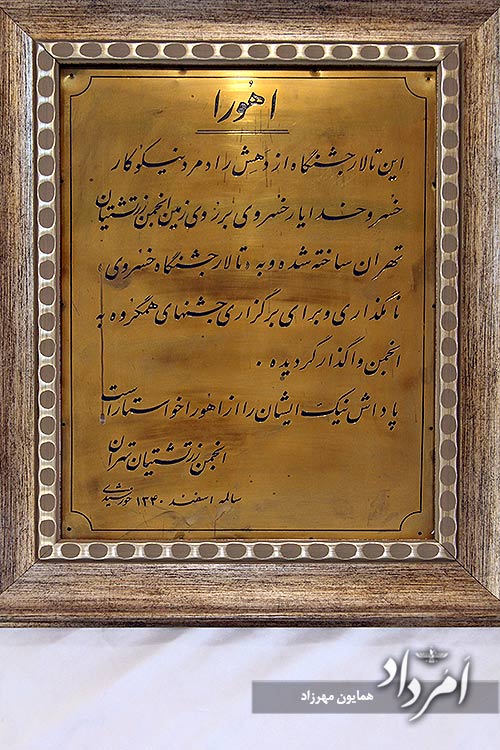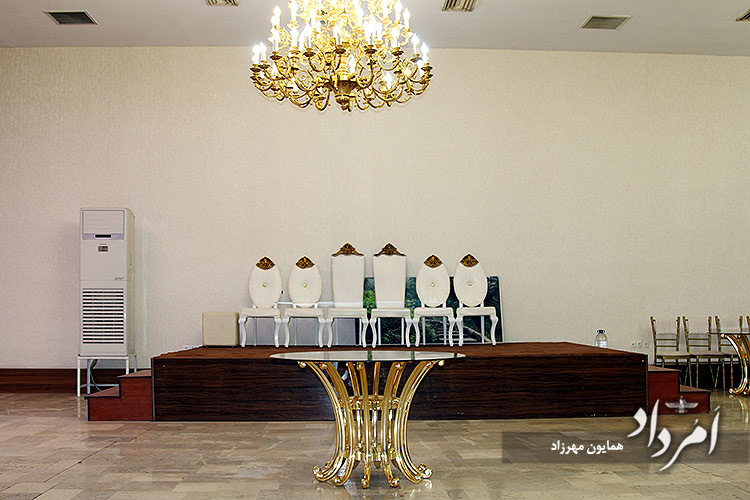 Changing wall paper of bahman reception hall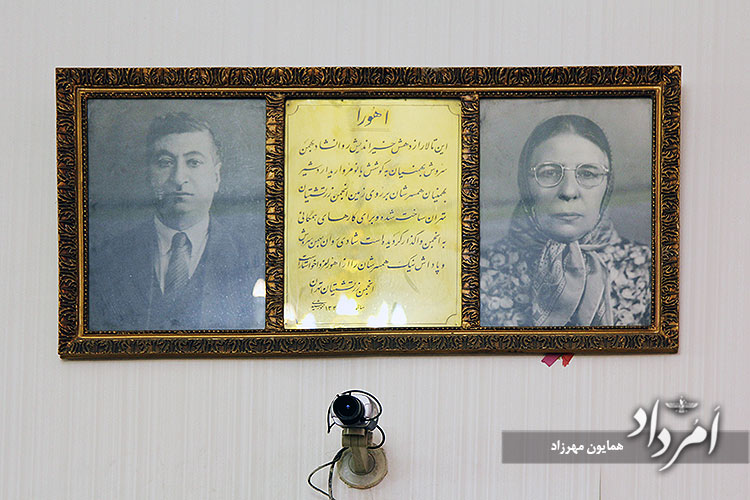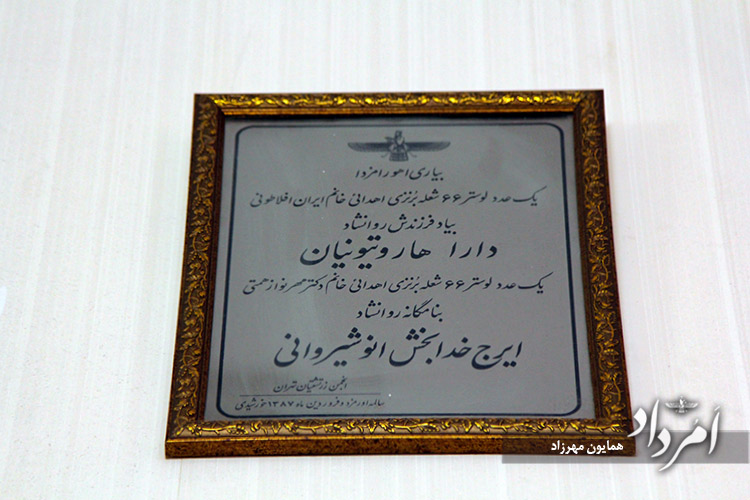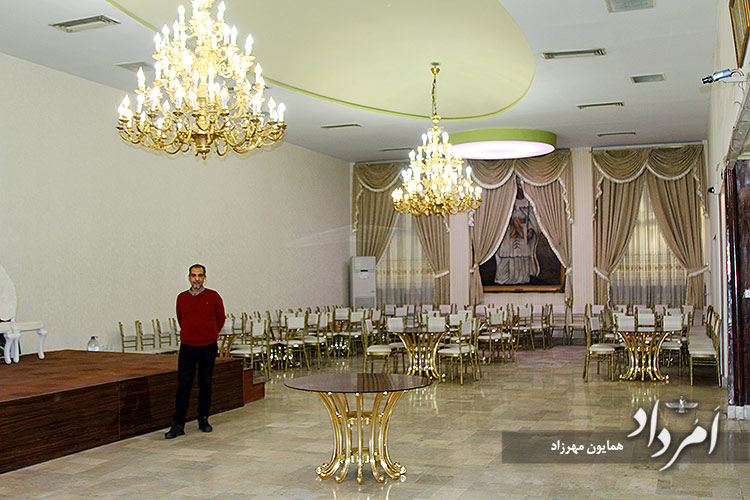 Rostam Khorramdin, member of the services commission of tehran Zoroastrian Association and head of the project for reconstruction of Khosravi Hall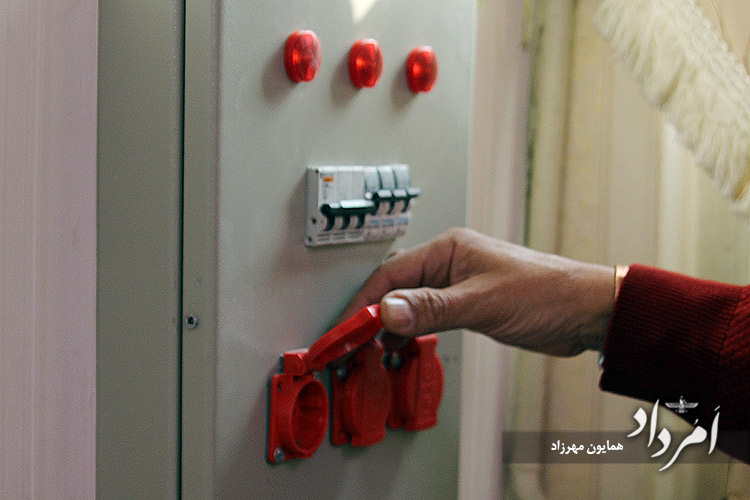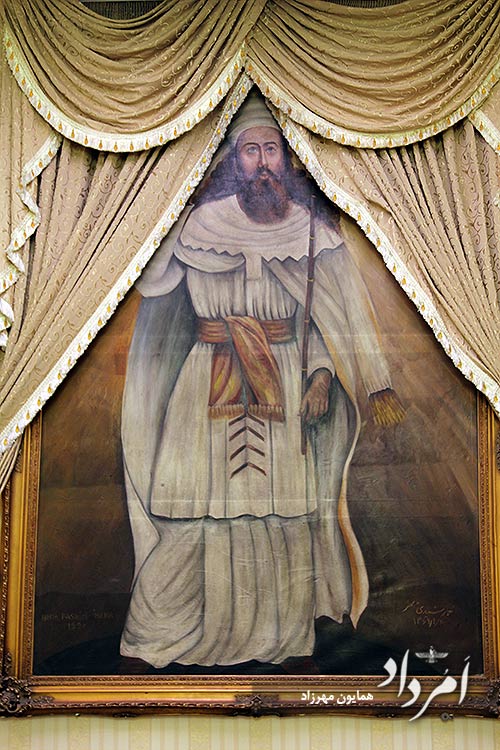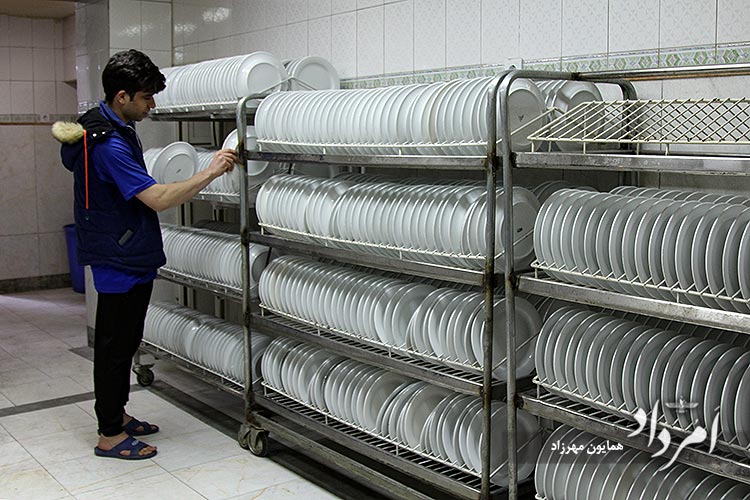 Kitchen renovation and washing of all dishes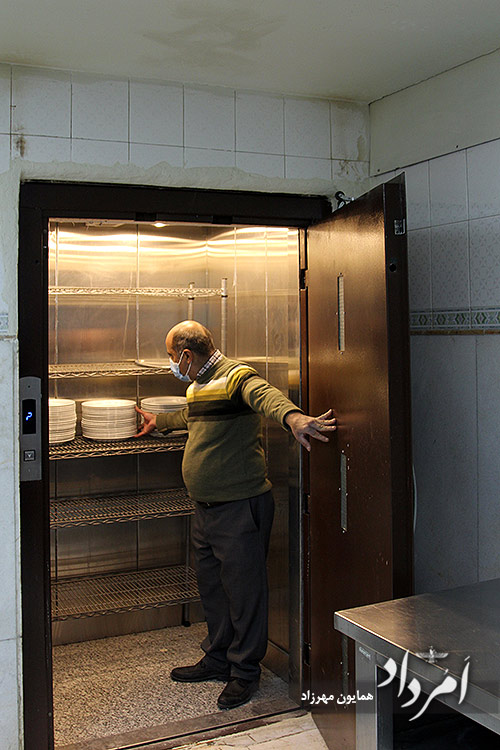 Renovation of the kitchen elevator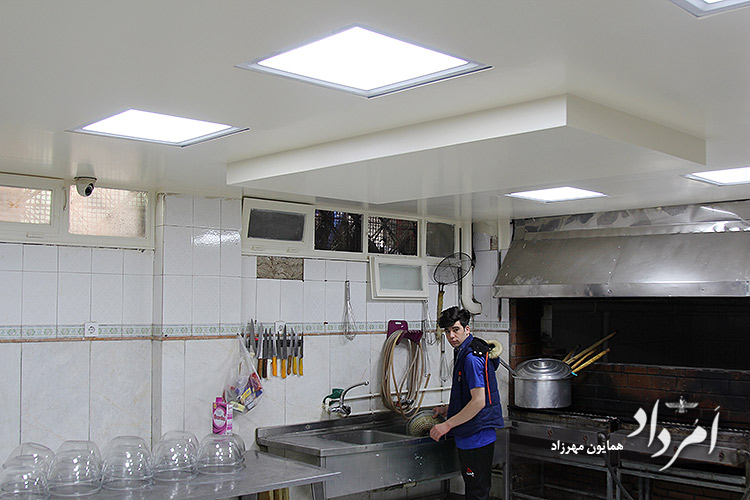 kitchen of the reception hall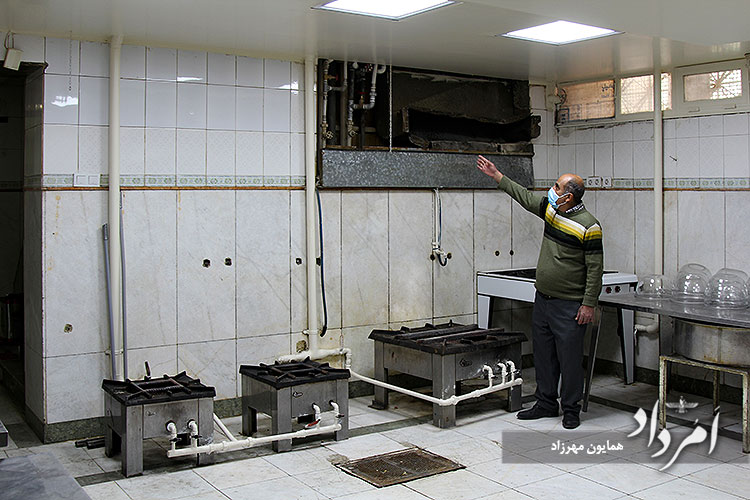 Manuchehr Foroudi, a staff of the Association explaining the repair of the kitchen piping system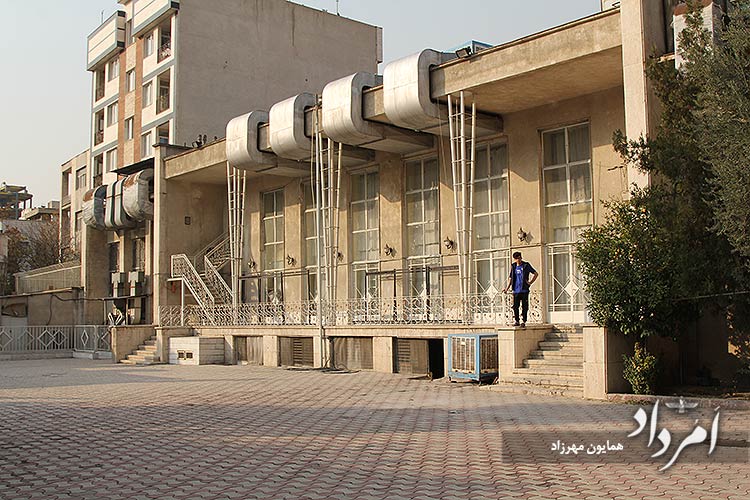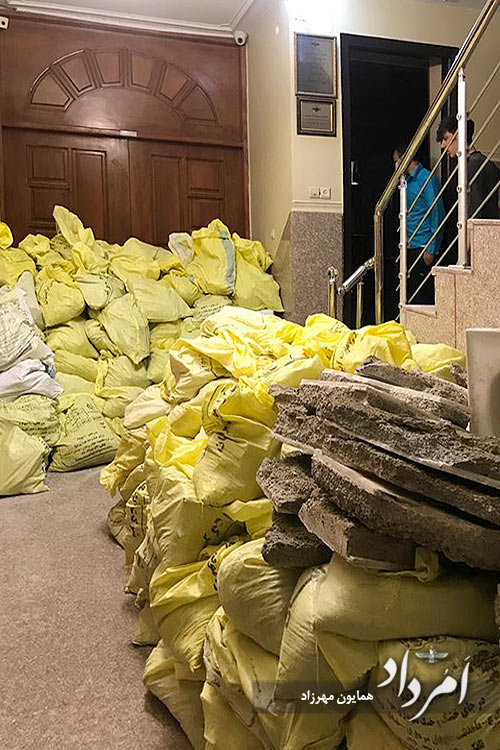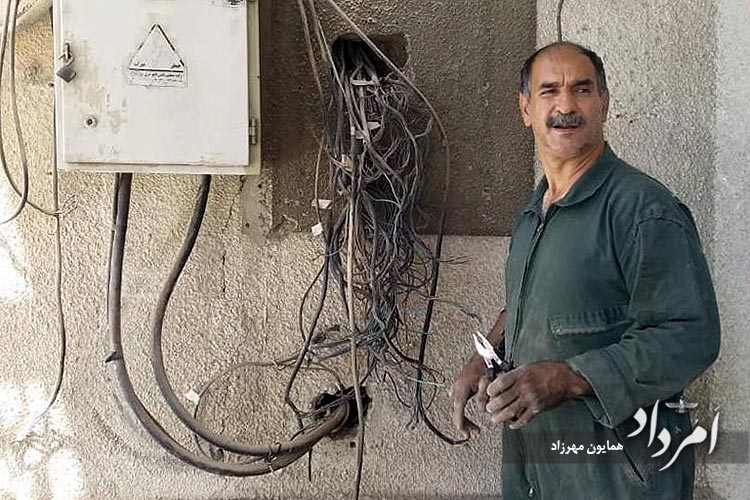 Rostam Zandian, electrician, reconstruction of the electrical panel system and wiring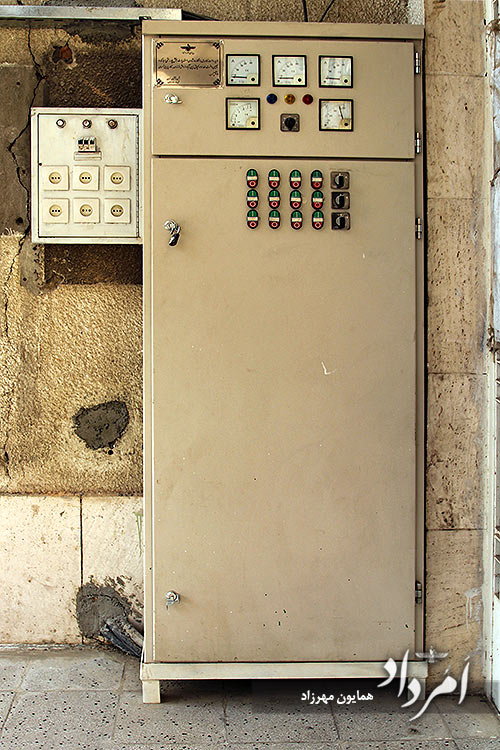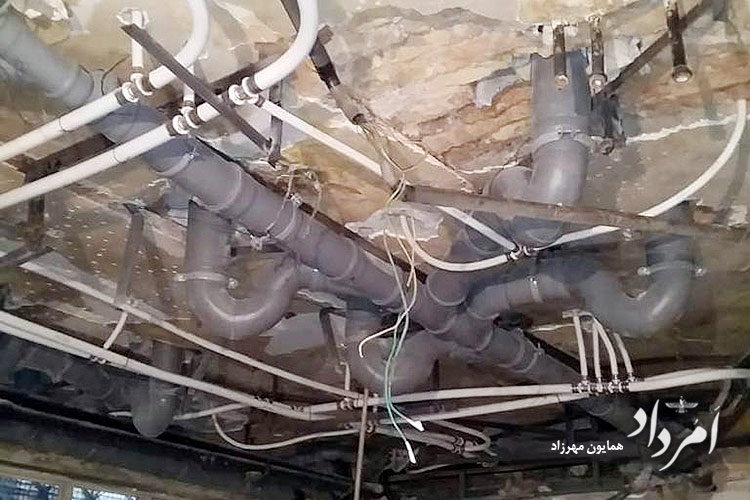 Reconstruction of sewer pipes in the kitchen ceiling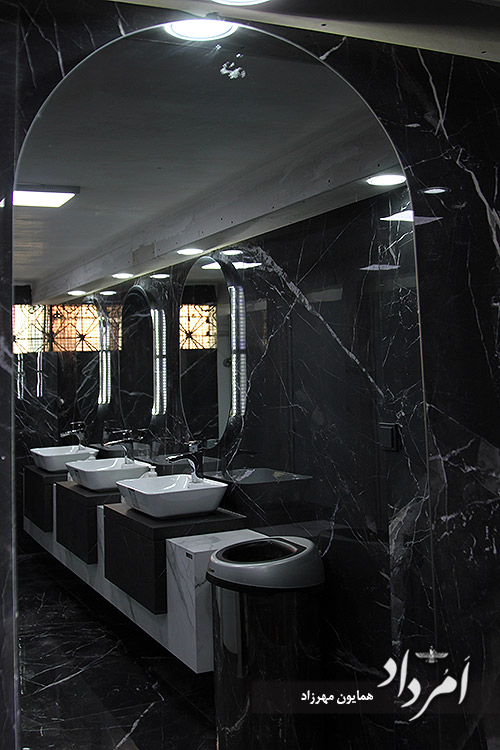 Reconstruction of men's and ladies' washrooms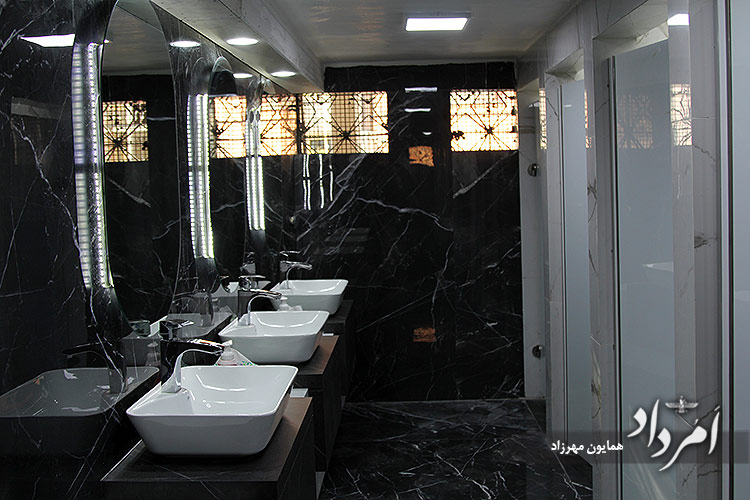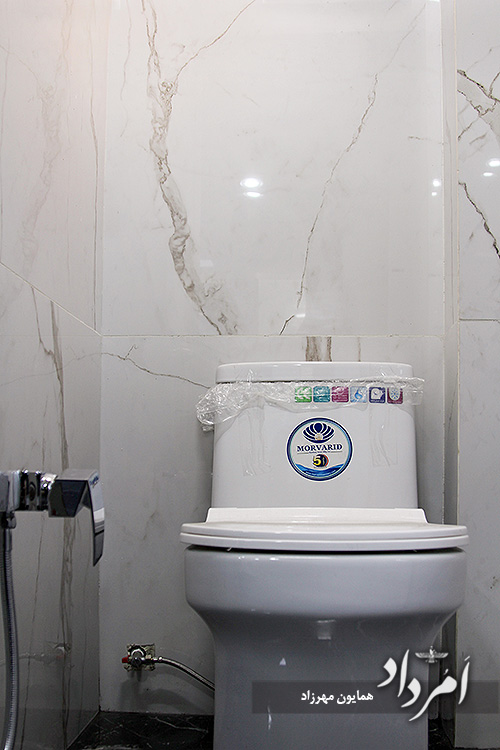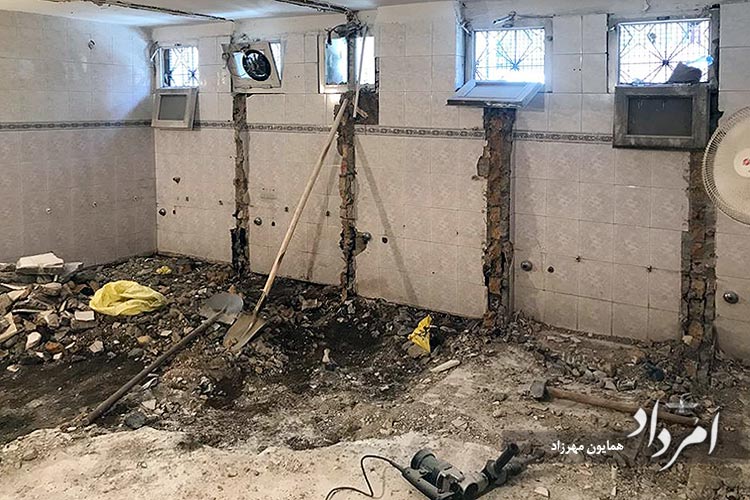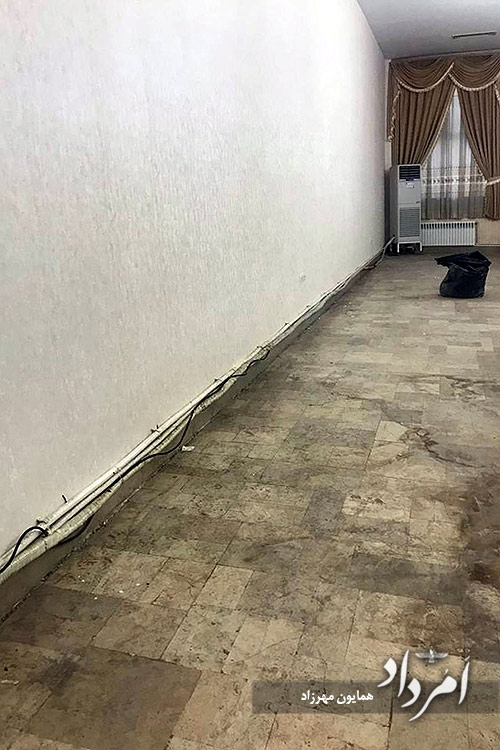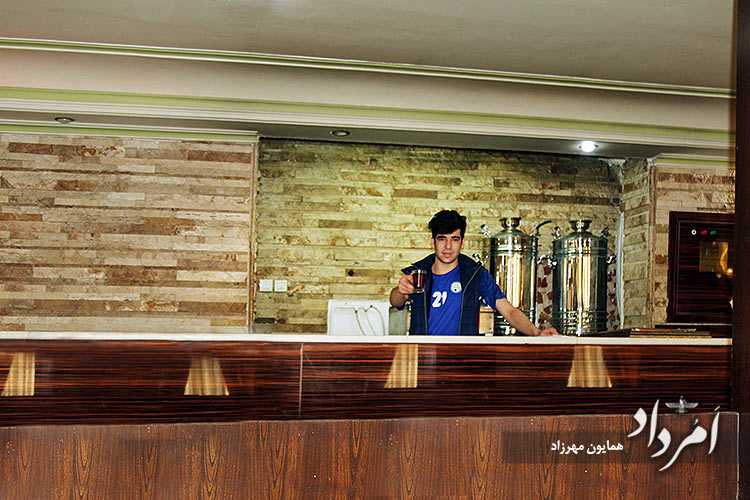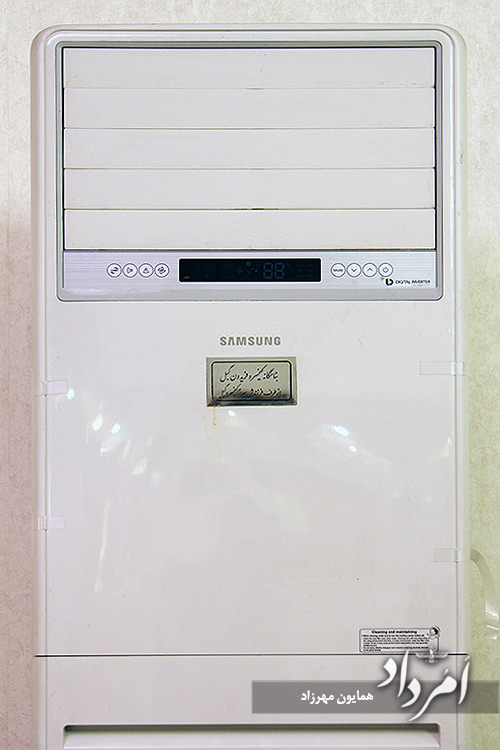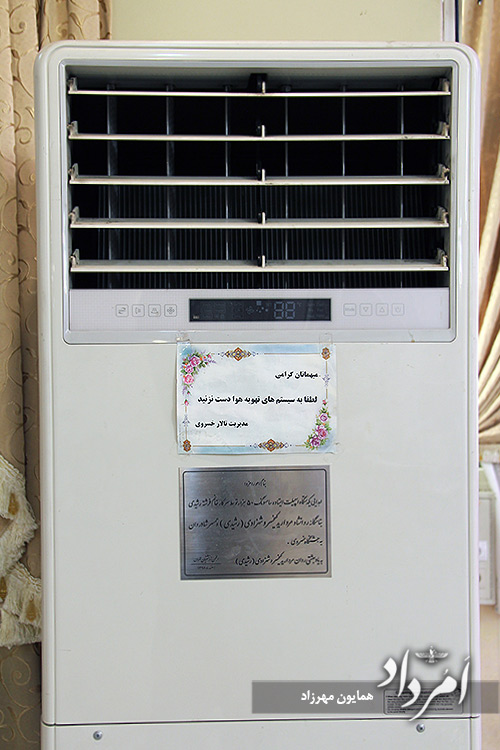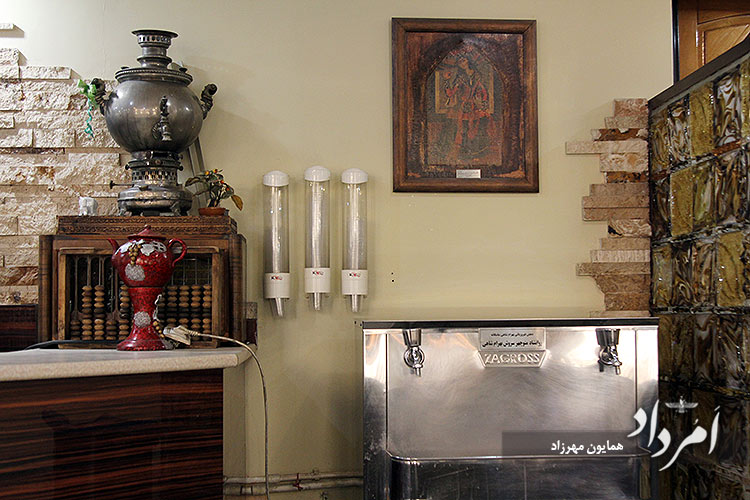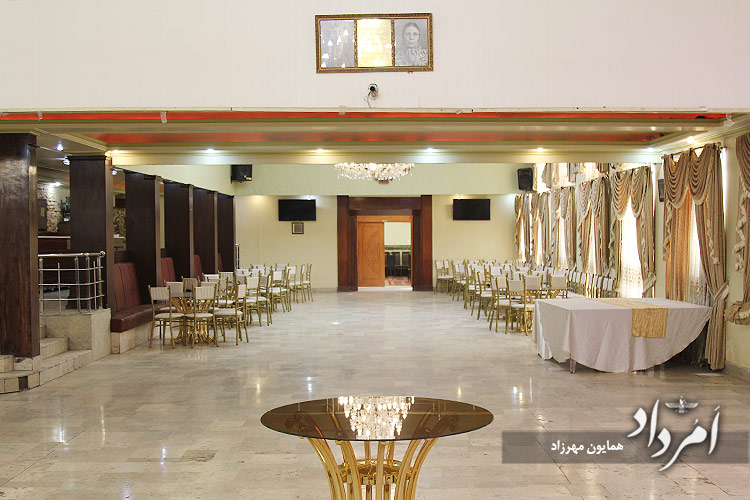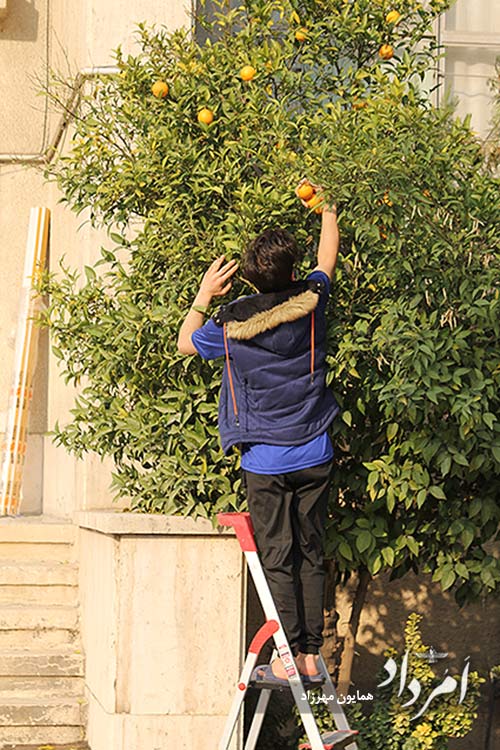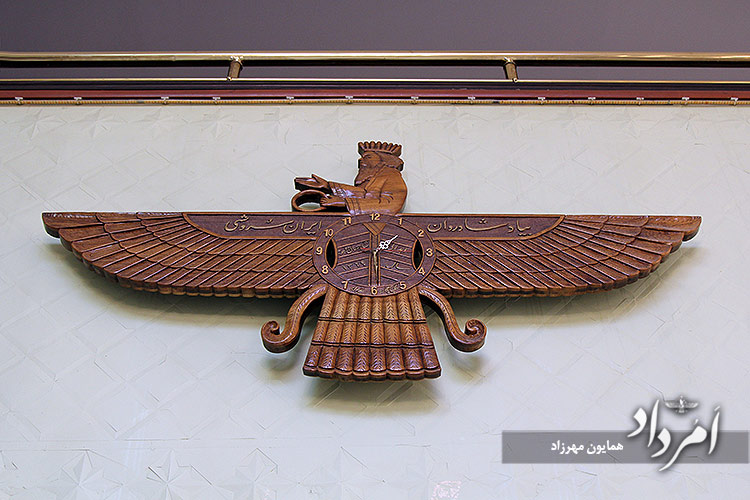 Photos by Homayoun Mehrzad