The late Shahrokh Vafadari was born in Kerman and loved Kerman.  Although he lived in England for many years, he traveled to Iran and his hometown whenever he could. And, when he was away he tried doing something or the other for Kerman.
He was born in Kerman in 1932; had his primary education in Kerman and then he went to Alborz High School in Tehran. After that, he went to the United Kingdom to continue his education, completed his engineering and business management studies, and began working as an oil consultant.
According to his biography published by the Zoroastrian Association of London, he was from Dastur Jamasb Velayati family, who traveled to India in 1720 to discuss the Zoroastrian chronology of Iran and India, which stirred up a dialogue among the Parsees of the time. Perhaps this is why Shahrokh Vafadari has always been a lover of his religion and culture, and he worked hard for it, both in England and in his hometown of Kerman. In England, he was a regular contributor to the Zoroastrian Association of London (ZTFE) and the World Zoroastrian Association (WZO). He even tried to be one of the principal founders of the Ferdowsi House: the Cultural House of Iranians and Persians. In addition, in line with this interest, he attended the classes taught by the famous Iranologist Mary Boyce, at the University of London (SOAS) and was educated in the university structure.
Shahrokh Vafadari had a particular interest in his hometown, Kerman. He was in close touch with other Kermanis, mostly living abroad, to try to do something useful for this city, in cooperation with each other. In this regard, one of the most valuable works that he proposed was a building in the University of Kerman, which was established in 2007 with an area of 2000 square meters in this university and was later named "Research Institute of Islamic and Iranian Culture." (Website of the Research Institute of Islamic and Iranian Culture).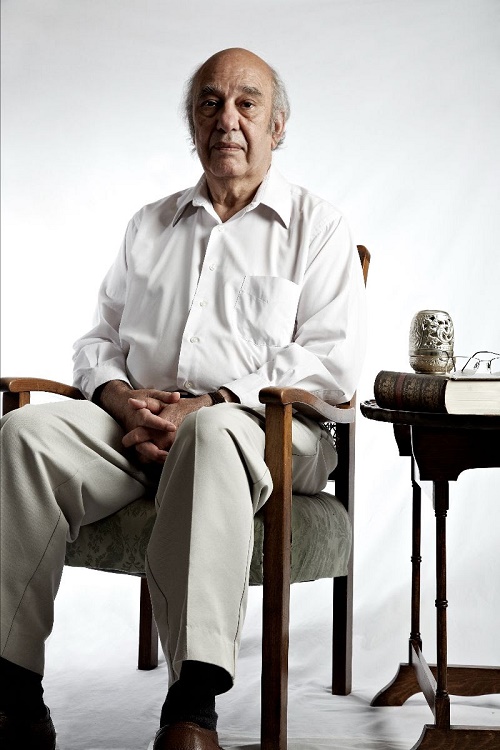 Shahrokh Vafadari was Kasra Vafadari's uncle, and on this [pretext, I, the writer of this column, came to know him and had the chance to meet him at his home in London and later in Paris and Kerman. From his marriage with Anne Elizabeth he has two daughters named "Filippa Mino" and "Rebecca Susan" and a son named "Justin Babak."
Shahrokh Vafadari passed away on Thursday, March 24, 2022, in London.