Celebrating the Pomegranate festival dependent on the acceptance of the Corona Control Centre
Celebrating the Pomegranate festival dependent on the acceptance of the Corona Control Centre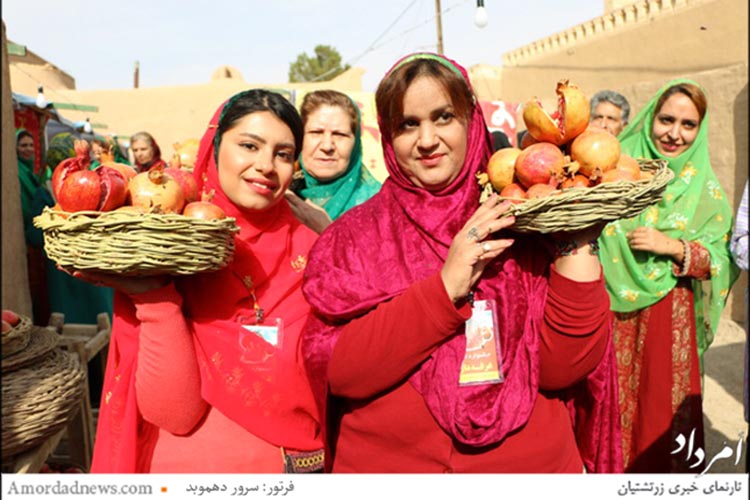 Celebrating the Pomegranate festival dependent on the acceptance of the Corona Control Centre
Director General of Cultural Heritage , Handicraft and Tourism Industry of Yazd has said : Celebrating the Pomegranate Tourist Festival  depends on the acceptance of the provincial corona control center.
Seyed Mustafa Fatemi while talking to ISNA regarding the celebration of the Pomegranate Festival of Yazd in the Khorshidi Year of 1399 quoted that  until now Yazd, Taft and Mehriz cities just like the past years have applied for holding the festival in their cities.
He said that holding the festival needs the acceptance of the Corona Control Center of these cities. This festival should be held very intelligently taking into consideration all the health and hygienic protocols with controlled and limited participation of the people but it all depends on the acceptance of the provincial Corona Virus Control Center.
General Director of Cultural Heritage of Yazd Province said that celebrating tourist festivals is effective for the economic prosperity of a province specially in the rural areas. He emphasized that in the Corona Pandemic conditions, tourist events  with public health precautions and considering health protocols can very much help in the prosperity of tourism.
The pomegranate tourist festival for many years is being held for enhancing the economic development and introducing the participating capacity of an area and is one of the biggest and most participated festivals of the country which hosts tours and many tourists provincially and countrywide. Not to forget that the pomegranate Yazd festival in the past years were held in the Zoroastrian Village of Mobarakeh of Taft City.