Will be held with the cooperation and planning of college of social sciences Tehran University and the School of Higher Studies in the social sciences section of Paris
Examining the Zoroastrian community in the online confrence for recreating Cultural Heritage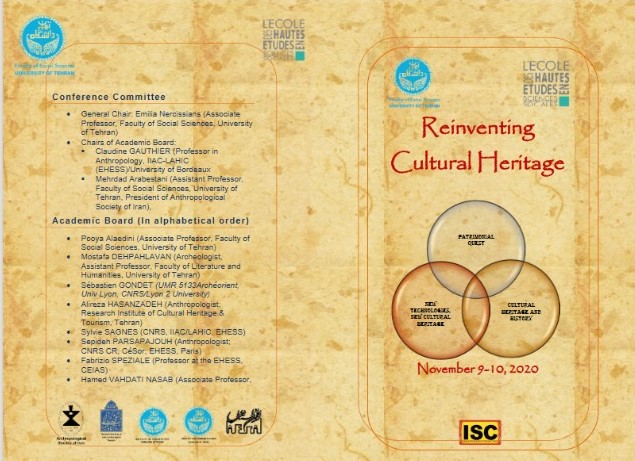 Examining the Zoroastrian community in the online confrence for recreating Cultural Heritage

Examining the cultural heritage of the Zoroastrian society is part of the online meeting of the recreation of cultural heritage which will be held in the month of Aban-1399.
The meeting for recreating the cultural heritage will be held with the cooperation and planning of college of social sciences Tehran University and the School of Higher Studies in the social sciences section of Paris.
It was planned that the event would take place last year but it got delayed and this year it will be held on the 19th and 20th of Aban month.
This meeting will be in English language along with Farsi translation and will cover different aspects of cultural heritage linked with Iran and the world.
Different topics like: cultural heritage, cultural heritage in today's society, archeology and technology, alive heritage (1), alive heritage (2) and many other topics of archeology have been categorized.
In the alive heritage (2), 3 essays linked to the Zoroastrian society which are related to cultural heritage will be examined.
The essays would be as follows:
– Colodian Gutiah (how can cultural heritage in literature be included and recreated?) examination of some cases related to holy places of Zoroastrians in Yazd.
– Fariba Siddiqui ( Zoroastrian identity through religious ritual cuisines: examining the cases among Zoroastrians of Yazd.)
– Bahman Moradian (recreating cultural heritage of Zoroastrians in  exhibitions and museums: effort of Iranian Zoroastrians for their identity and transferring the traditional identity to the next generation.
The online conference will be held in the big blue button platform, the related link address will soon be informed.