Every Childbirth is a Gospel of Life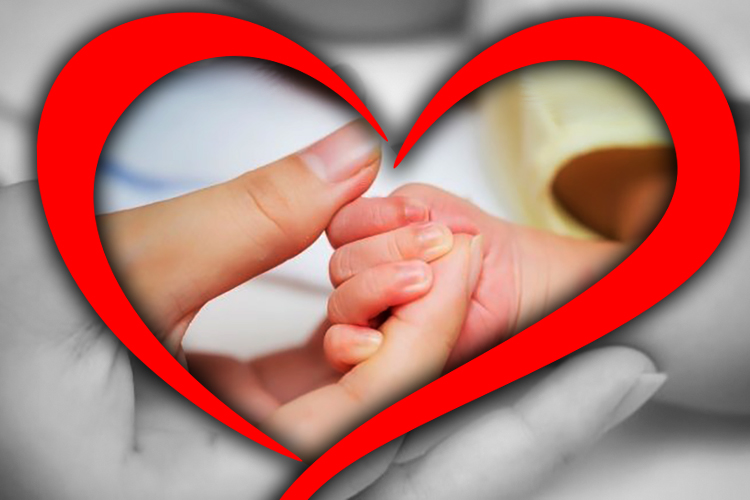 The birthday of newborns is one of the happiest occasions that deserve the offering of the most beautiful words and heartfelt congratulations to the parent and family of the baby. Happy birthday to Behdins, to these sweetest and the holiest gifts of life.
These children are the future makers of our communities and our country, and we wish them all the very best for their future life. We hope that they will live happily, have a fruitful and peaceful life with their parents, and proudly take control of the development of the country and the world. It is our nature to want to show our happiness, love, and acclamation by embracing and visiting and being aware of each other's situation. Sending a message is a way to show how we value others.
If your relatives or acquaintances have had a baby recently, make them happy on his/her memorable birthday by sending information about your sweet babies for this post. Also, share your congrats and loving messages at the bottom of this post, in the comment section.
You can send name and surname of the newborn Behdin, name of parents, date and place of birth of these beloved ones, to the e-mail address of Amardad [email protected] You can contact us through Telegram, @Amordadpayam, or send your message via WhatsApp and Telegram messengers at 989198040593.
Information about the Birthday of Zoroastrian Newborn
| | | | | | | |
| --- | --- | --- | --- | --- | --- | --- |
| No. | Name of baby | Mother | Father | Date of birth | Zoroastrian day of birth | Place of birth |
| 17 | Samiar Khademi Kalantari | Pantea Hormozdi | Ariyan Khademi Kalantari | 1399/08/19 | Aši | Tehran |
| 16 | Kian Barkhordar | Delara Mahabadi | Sina Brakhordar | 1399/08/07 | Tištrya | Tehran |
| 15 | Radmehr Fouladian | Behnaz Demahri | Kamran Fouladian | 1399/08/03 | Ātar | Tehran |
| 14 | Liana Kavousi Zeynabad | Sarvar Hormozdzadeh | Shervin Kavousi Zeynabad | 1399/07/20 | Arštāt | Yazd |
| 13 | Termeh Kaviani | Yasaman Keshavarzi | Parham Kaviani | 1399/07/12 | Rašnu | Tehran |
| 12 | Arnika Namiranian | Narges Edalati | Maziar Namiranian | 1399/06/25 | Anaghra Raočā | United States |
| | | | | | | |
| 11 | Arvin Balvian | Anahita Kiani | Ramin Balvian | 1399/06/20 | Aši | United States |
| 10 | Sogand Sepehri | Parinaz Mavandadi | Ashkan Sepehri | 1399/06/12 | Sraoša | Tehran |
| 9 | Bardia Sohrabi | Mozhdeh Hamavand | Behrouz Sohrabi | 1399/06/08 | Tištrya | United States |
| 8 | Javid Bamasi | Paria Koubyari | Ramin Bamasi | 1399/05/31 | Spenta Ārmaiti | Tehran |
| 7 | Elena Soroushian | Yasaman Parsa | Shahriar Soroushian | 1399/5/23 | Asmān | Sweden |
| 6 | Anousha Jamshidian Mobarakeh | Dinaz Dehandi | Siavash Jamshidian Mobarakeh | 1399/5/12 | Mithra | Tehran |
| 5 | Surena Partovi | Mahta Javanmardian | Bahram Partovi | 1399/5/1 | Spenta Ārmaiti | Tehran |
| 4 | Delsa Nazhdaki | Behnaz Kaviani | Shahriar Nazhdaki | 1399/3/3 | Spenta Ārmaiti | Tehran |
| 3 | Shayan Peyman | Mahshid Behmardi | Mehrban Peyman | 1399/3/3 | Spenta Ārmaiti | Tehran |
| 2 | Sepanta Khodaparasti | Nazmehr Eftekhari | Babak Khodaparasti | 1399/1/24 | Daēna | Tehran |
| 1 | Samiar Faramarzian | Parstou Dabiri | Khodadad Faramarzian | 1399/1/20 | Verethragna | Tehran |