We pay tribute to our ancestral culture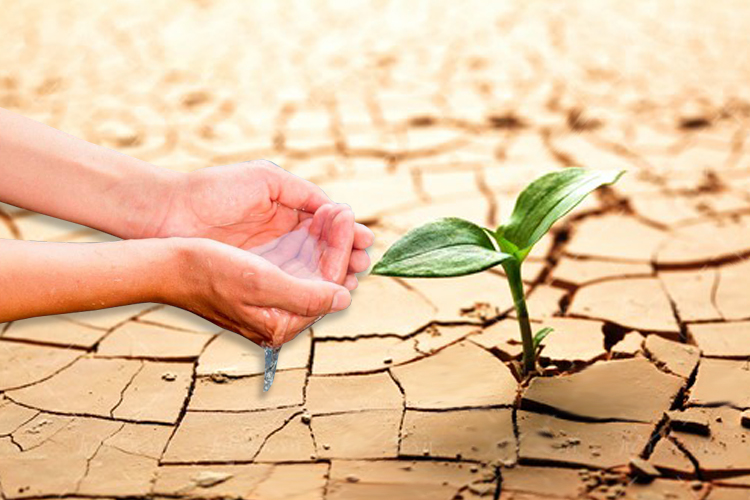 The benefactors have always accompanied and supported Amrdad Weekly Cultural News in ups and downs and economic straits. With their valuable contributions to the stability and permanence of this cultural group, they helped to introduce the glorious history and culture of Iran.
May they be happy, healthy, and successful. The greatest reward of Ahura Mazda goes to them.
Name and Surname*
Do you want your name and surname be on the benefactors list?*
Reason for donation*
Name of person(s) for insertion to honor/ to health/ to happiness and joy*
Phone number*
Amount of your charitable contribution
       Donation Pay
No.
Name and Surname
Purpose of Donation
Date
Amount
1
Sohrab Akhtari
Donation to Amordad
Farvardin 99
700.000 IRR
2
Hooman Dehnad
The late Mahvash Keykhosrow Namdar

(almsgiving)

Farvardin 99
5,000,000 IRR
3
Khodabakhsh Ghanimat Mobarakeh
Homayoun Khosravani Sarvi & Esfandiar Ghanimat Mobarakeh & Birthday of the Prophet, Ashu Zarathushtra

(almsgiving)

Farvardin 99
15,000,000 IRR
4
Mahvash Sorooshian
Donation To Amordad
Farvardin 99
10,000,000 IRR
5
Zoroastrian Womens' Organization
Donation To Amordad
Ordibehesht 99
7,000,000 IRR
6
Paridokht PoorBahrami
Dr.Sohrab Saadat, Homayoun Bahram Fooladi & Mahyar Shahmardan Poorbahrami

(almsgiving)

Ordibehesht 99
20,000,000 IRR
7
Bardia Samia Kalantari
Dolat Jamshid Samia Kalantari

(almsgiving)

Ordibehesht 99
10,000,000 IRR
8
Homa Foroodi
Mehrban Beman Foroodi Ghasem Abadi

(almsgiving)

Khordad 99
4,000,000 IRR
9
Mehrnaz & Mehrdad Samia Kalantari
Dolat Jamshid Samia Kalantari

(almsgiving)

Ordibehesht 99
40,000,000 IRR
10
Rostam & Nooshin Pooladi Darvish
Donation to Amordad
Khordad 99
30,000,000 یال
11
Parichehr Kadkhodayan
To hold religious ceremony for the late Rostam Foroodi
Khordad 99
100,000,000 IRR
12
Shirin Hirbod
Khodayar Khodabakhsh Irani (Hirbod)

(almsgiving)

Khordad 99
20,000,000 IRR
13
Farja Rafiaa
Donation to Amordad
Tir 99
2,000,000 IRR
14
Paridokht Khosravani
Shahriar Jamshid Foroodi Ghasem Abadi

(almsgiving)

Tir 99
10,000,000 IRR
15
Goharbanoo Namiranian
Rostam Esfandiar Zohrabi

(almsgiving)

Tir 99
2,000,000 IRR
16
Goharbanoo Namiranian
Pedram Zohrabi

(almsgiving)

Tir 99
2,000,000 IRR
17
Children of the late Homayoun Rostam Khosravanin
Donation to Amordad
Tir 99
2,000,000 IRR
18
Parviz Ravani
Donation to Amordad
Tir 99
10,000,000 IRR
19
Golrokh Zohrabian
To hold an old Gahanbar
Tir 99
1,500,000 IRR
20
Golrokh Zohrabian
To hold an old Gahanbar
Tir 99
1,500,000 IRR
21
Shahrokh Javanmardi Jafar Abad
30th anniversary of Gol Mehrban Abyari Jafar Abad
Tir 99
7,000,000 IRR
22
Allahyar Dabestani
Donation to Amordad
Amordad 99
114,000,000 IRR
23
Poorandokht Abadani
The passing of mother, the late Dolat Bahman Jobanian
Amordad 99
1,000,000 IRR
24
Behrooz Goharbakhsh
The passing of their mother, the late Homayoun Bahram Namiranian
Amordad 99
2,000,000 IRR
25
Nasrin Izadyar
Donation to Amordad
Amordad 99
2,000,000 IRR
26
Farzad Gashvadi
Irandokht & Keykhosrow Gashvadi
Amordad 99
20,000,000 IRR
27
Homa, Mahin Banoo, Esfandiar, Jamshid Keykhosravan
Namdar Keykhosrawan & Banoo Bandari
Amordad 99
5,000,000 IRR
28
Fereydoon Farahmand
Donation to Amordad
Amordad 99
2,000,000 IRR
29
Simindokht Khodadadi
To hold Amordad Gahanbar ceremony
Amordad 99
2,000,000 IRR
30
Iraj Ardeshiri Mobarakeh & Parvin Khosravani
Donation to Amordad
Amordad 99
17,700,000 IRR
31
Iranpoor Pirgheybi
To hold Amordad Gahanbar ceremony
Amordad 99
1,000,000 IRR
32
Narges Hamzei Bidgoli
Donation to Amordad
Shahrivar 99
3/000/000 IRR
33
Mahvash Agvald
Donation to Amordad
Shahrivar 99
45/000/000 IRR
34
Khodayar Rostami Asrabadi
Shirin Jamshid Rostami Asrabadi & Khodabakhsh Mehrban Asrabadi

(almsgiving)

Amordad 99
3,000,000 IRR
35
Farhad Ardeshiri Mobarakeh
Donation to Amordad
Shahrivar 99
4/000/000 IRR
36
Khosrow Parviz Mosaed
Donation to Amordad
Shahrivar 99
2/000/000 IRR
37
Parvin Zandi
Paridokht Rostam Akhtarkhavari & Esfandiar Jamshid Zandi

(almsgiving)

Shahrivar 99
800/000 IRR
38
Fereydoon Goshtaspi Ardakani
Donation to Amordad
Shahrivar 99
2/800/000 IRR
39
Mahin Mehrbaba
Jamshid Mehrbab & Banoo Mostaghni

(almsgiving)

Shahrivar 99
1/500/000IRR
40
Golestan Dehnadi
Roosi Bahman Bastani

(almsgiving)

Shahrivar 99
2/000/000 IRR
41

Parvin Ashdiri & Dr.Parviz Ahurayi

Donation to Amordad
Shahrivar 99
5/000/000 IRR
42
Farzad Gashvadi
Donation to Amordad
Shahrivar 99
10/000/000 IRR
43
Jahangir Poorsorkhabi
To hold Paitishahem Gahanbar ceremony, and Esfandiar & Morvarid Rostam Jamshid, and Rostam Dinyar (almsgiving)

Shahrivar 99
6/000/000 IRR
44
Simindokht Khodadadi
Mehrbanoo Bahram Beman Mobarakeh

(almsgiving)

Shahrivar 99
2/000/000 IRR
45
Mehrangiz Shahzadi
Donation to Amordad
Shahrivar99
4/000/000 IRR
46
Banoo Manijeh
Donation to Amordad
Mehr 99
2/100/000 IRR
47
Dr.Iraj Noroozian
Katayoon Hovarshti and Jamshid Noroozian

(almsgiving)

Mehr 99
10/000/000 IRR
48
Mitra Mirsadeghi
Donation to Amordad
Mehr 99
15/000/000 IRR
49
Hosein Yoosefzadeh
Donation to Amordad
Mehr 99
700/000 IRR
50
Hooshang Shamshiri
Mobed Arash Kasrawi

(almsgiving)

Mehr 99
33/300/000 IRR
51
Siroos Lohrasbi
Dr.Jamshid Lohrasbi

(almsgiving)

Mehr 99
40/800/000 IRR
52
Shahrokh Kianpoor
Esfandiar & Morvarid Kianpoor, and Aflatoon Shahpoor, Iraj-Arastoo Kianpoor

(almsgiving)

Mehr 99
20/000/000 IRR
53

Farzad Gashvadi

Irandokht & Keykhosrow Gashvadi

(almsgiving)

Aban 99
10/000/000 IRR
54
Dr.Ardeshir Khorshidian
Almsgiving for their mother and father

Aban 99
20/000/000 IRR
55
Parviz Namiranian
Homayoun & Jahangir Namiranian

(almsgiving)

Aban 99
500/000 IRR
56
Dr.Azita Azarkeyvan
Katayoon Rostam Hormozdi

(almsgiving)

Aban 99
10/000/000 IRR
57
Bahram Jamshidnezhad
Donation to Amordad
Aban 99
200/000 IRR
58
SohrabAkhtari
Donation to Amordad
Aban 99
700/000 IRR
59
Azargoshasbi Family
Kiyoomars Azargoshasbi

(almsgiving)

Aban 99
50/000/000 IRR
60
Paridokht Jamshidian
Iraj Shahrvin

(almsgiving)

Azar 99
3/000/000 IRR
61
Mehrdokht Shahriari
Artemis Sotoodeh Nia

(almsgiving)

Azar 99
7/000/000 IRR
62
Nasrin Sasani
Dr.Esfandiar Hafezi & Tooti Hafezi

(almsgiving)

Azar 99
5/000/000 IRR
63
Nasrin Izadyar
Donation to Amordad
Azar 99
2/000/000 IRR
64
Family of the late Manoochehr Gojgini
Kharman Sheydayi &

Manoochehr Gojgini

(almsgiving)

Azar 99
10/000/000 IRR
65
Children of the late Bahram Namiranian
The passing of the late Bahram Namiranian

(almsgiving)

Azar 99
2/000/000 IRR