The Jashan-khani ceremony, on occasion of the death anniversary of Ashu Zartosht will be held virtually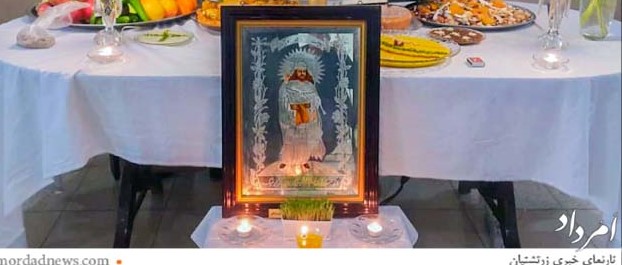 The Jashan-khani ceremony, on occasion of the death anniversary of Ashu Zartosht will be held virtually

Tehran Zoroastrian Association will hold the virtual ceremony of Jashan–Khani for the death of Ashu Zartosht, the first messenger of monotheism.
The Tehran Zoroastrian Association, after offering tribute to the immaculate spirit of Ashu Zartosht Mehr Spitaman, announced that the ceremony of Jashan–Khani on occasion of the death anniversary of Ashu Zartosht will be held virtually, from 9:00 AM to 11:30 AM on December 25th, on the day of Xwar Izad and month of Dey of the Zoroastrian calendar.
All community members are invited to participate in this ceremony through the website of the association.
It is to be noted that due to the coronavirus pandemic, the Qasr-e Firoozeh Mausoleum is still closed, and members are requested to refrain from visiting the Mausoleum in person.