Dr.Khushroo Shroff; the Lead Research Scientist of the Pfizer Vaccine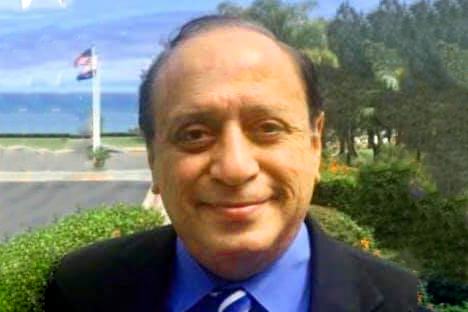 Dr.Khushroo Shroff, Iranian Indian Parsi researcher and his colleagues in the leadership team of the American pharmaceutical company Pfizer were able to make the Covid-19 vaccine in less than 9 months with an effective result of 90%.
This scientific event has occurred while according to Dr. Shroff, executive director of Pfizer Vaccine Research and Development in Philadelphia, it takes at least 12 to 14 years for the Company to produce a vaccine.
Shahrokh Daruwalla, his high school classmate, talked about Dr. Shroff's characteristics in an article, published on November 15, 2020, in English weekly Jam-e-Jamshid in India. You can read this article in Persian translated by Zal Raspina:
"I am proud of my high school classmate (DPYA High School) in Mumbai, Dr.Khushroo Shroff, Executive Director of Pfizer Vaccine Research and Development in Philadelphia, who was a member of the leadership team that made great progress in the production of Covid-19 vaccine."
Dr Khushroo humbly stated "I am very grateful for your very kind messages, congratulating me on my occupation with the great team, including conscientious colleagues in the Pfizer and the Biontec, who worked tirelessly for more than eight months to achieve something that has never been done before: making the vaccine from start to approval in such a short time (less than nine months) and achieving 90% effective results.
Ever since I started working in the Pfizer vaccine department, it has always taken at least 12-14 years to produce a vaccine from the initial stages to completion. That is why being on the leadership team that accomplished this mission has given me special satisfaction.
I can do nothing but remember and thank all the great teachers, colleagues, and friends who helped me to reach this stage.
As a child, Khusroo always sought to progress and reach high levels but did not limit himself to becoming a national boxing champion."