In Remembrance of the death of Rumi, the Iranian Poet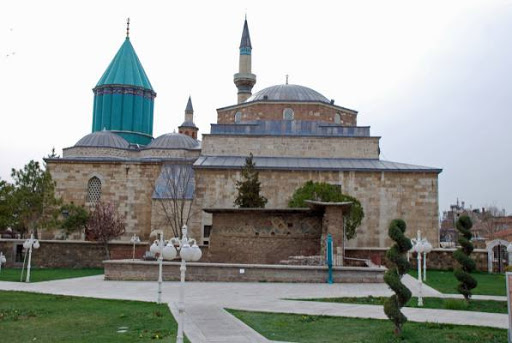 Today is the blessed day of Vahman Amesha Spentas, month of Dey, in the year 3758, Zoroastrian calendar, a day of abstinence from eating meat, Wednesday Azar 26th , 1399, December 16th, 2020.
Molana (Rumi) Jalal-ed-din, a great Sufi mystic, and the composer of Masnavi, died on 26th Azar (December 17th, 1273 AD) in Konya, Turkey.
Jalāl ad-Dīn Muhammad Rūmī, also known as Molavi, has written more than 26,000 mystical poems. He was born in Balkh, Khorasan, one of the great centers of Persian culture, literature, and civilization, in 586 AH (September 30, 1207 ADThe Masnavi reflects the scope and the sincerity of Rumi's thoughts. Jalāl ad-Dīn Muhammad Balkhī, also known as Molavi, Mowlana, and Rumi, is one of the most famous Persian poets who was called "Xodawandegar (God)" and "Mowlana Xodawandegar".
In the centuries that followed, Molana is known as Rumi. "Silent", "Reticent" as well as "Shams" and "Shams Tabrizi" are nicknames derived from his poems. At the time of composing his works, like Masnavi, he lived in Konya in the Eastern Roman Empire of that time. Mowlana is famous for Rumi because he spent his last days in Konya, at that time in the territory of Eastern Rome (the state of Constantinople). Although the works of cultural art are always universal, and although Jalāl ad-Dīn Balkhi's works are written in Persianthe Ottoman people of those days and the Turkish of today, consider him to be a heritage of their country.
Molana is compatible with all kinds of thoughts and ideas. The second great work of Rumi is "Divan-e Kabir",famous as Divan-e Ghazaliyate Shams Tabrizi, because Rumi, instead of writing his name at the end of most of his lyric poems, as written the name of Shams ed-din Tabrizi.
Rumi's poems are written mostly in Persian. Fifty verses of his poems are written in Turkish and a few verses in Greek.
In addition to Persian speaking countries, Rumi's works have had a great impact in India, Turkey, Pakistan and Central Asia. His poems have also had a significant impact on Turkish literature and culture. The fact is that many of his followers were mystics from Konya. His tomb in Konya is a place where his followers gather.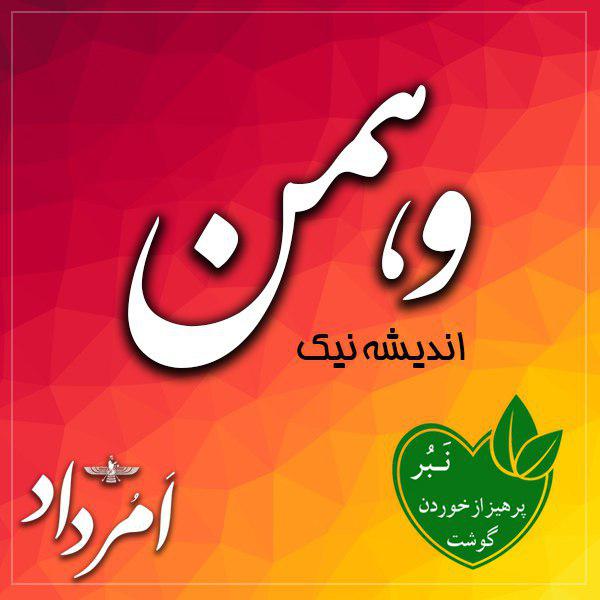 Rumi died at the age of 68, after a long period of illness.  On that day, swarms of peoples, old and young, of all faiths and religions, gathered to grieve his death. This mourning lasted for 40 days and nights:
After 40 days they went home
Everyone became involved with this myth
It was day and night, they all said this
That treasure was buried under the ground
May God bless him, honorable man
This great man passed away
"Man" is used in Persian literature for character, mind, and heart.
Vahman or Vahuman has two parts, "Vohu" means good and fortunate, and "Manah" from "man" means thinking, knowing and understanding. Both parts mean good thought. Bahman is one of the features of Ahura Mazda, and he is the representation of good thought in the spiritual world.
Ferdowsi the great wrote:
May God bless him, honorable man
This great man passed away
He is the first creation of Ahura Mazda and one of the senior gods of Zoroastrianism.
In the spiritual world, he is a symbol of purity of thought and wisdom of God.
He benefits humans from reason, thinking, knowledge, and brings humans closer to the Lord of the universe.
Vahman is the great Amesha Spentas (angel) and the great god who in his dream Zarathustra led our Spitaman to the presence of Ahura Mazda.
Vohu Manah teaches man good and superior speech and prevents the man from talking nonsense and profanity.
He is a 'good purpose' and a 'good mind' of Ahura and the first Amesha Spentas, and animal healer. The first day of Nabor is in the Zoroastrian month, and on this day, the Zoroastrians avoid eating meat. He has three disciples: Māh (moon), Drvaspa, and Rām.
Good thought leads all people around the world to Asha, and bad thought misleads and turns them away from Asha. In the Gathas, the scenario of free thought and social democracy is visible. Vohuman is very important in the Zoroastrianism religion that it is said "The best life is to be reached only through Asha". The word Vohuman is mentioned 127 times in the Gathas.
Zarathustra came to know God by the power of wisdom and the use of good thought. Good thought, holy wisdom, or Bahman is a symbol of the nature of Ahura Mazda's wisdom, which is the source of wisdom.