The oldest historical document of Iranian cinema has been shown online for the world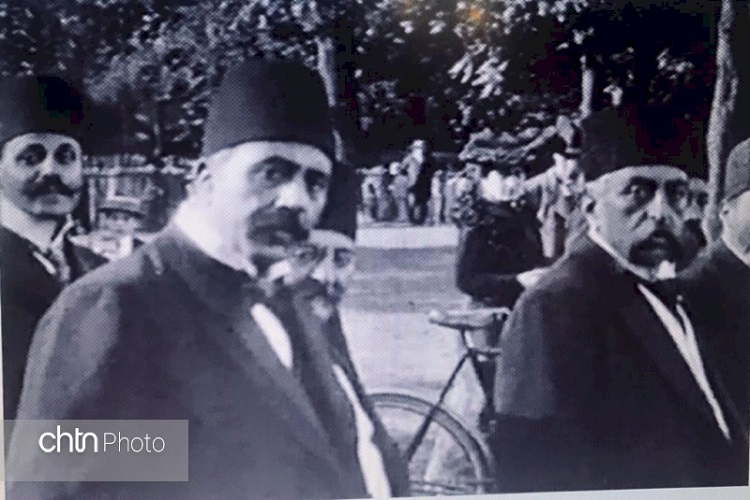 The film about Mozafar Ed-din Shah's reign was unveiled and has been shown worldwide for the first time to researchers and lovers of the history of cinema.
Afarin Emami, Director of the Golestan Palae World Heritage complex, pointed out that this film from the Mozaffar Ad-Din Shah era was unveiled on the occasion of 'Research Day,' and in memory of Master Shahriyar Adl, according to the Aria Heritage News Agency.
Dr. Shahriyar Adl is a member of the French National Institute for Scientific Research, founder of world registration in Iran, and one of the most prominent researchers in the Qajar field. In 1982, he began studying three short films of Mozafar Ed-din Shah, including 38 negatives of 16- and 35-mm films, found in one of the reservoirs in Golestan Palace", she added.
Afarin Emami continued:  "With efforts and pursuits of the late Shahriar Adl, these films were delivered to the Iranian Embassy in Paris, and the retrieved and restored in the February 13, 2002, and were recycled and restored at the French National Cinema Center. The result of these efforts and the cultural understanding is a 56 minutes digital film, what was cleared from the customs of the Islamic Republic on May 4, 2003  and returned to Golestan Palace. "
Emami continued:  "Parts of the filming were done from the first trip of Mozafar Ed-din shah to Europe in 1900, by Mirza Ebrahim Akasbashi (photographer), in collaboration with Gomon Company, a French filming company, and other parts were taken in Iran, Golestan Palace, which included the military parade, acrobats, the Shah's carriage riding through the Mashq Square, a flower festival, the Maasumeh Shrine courtyard, and other sites."
She continued:  "the flower festival, in Ostend Belgium, held on 18 August, 1900, is filmed, and it was agreed that it be recognized as the start of the history of Iranian cinema, because it has clear reference of filming by an Iranian, namely, Mirza Ebrahim Akasbashi."  The film was uploaded at 1:00 PM on Tuesday, December 16th, 2020, on the website of the Golestan Palace World Heritage Site at http://www.golestanpalace.ir/ and the Instagram of this collection at https: // instagram .com / golestanpalace, has been introduced and displayed."