Anniversary of Iran's joining the UNESCO World Agreement for Freedom of Exchange of opinions and Ideas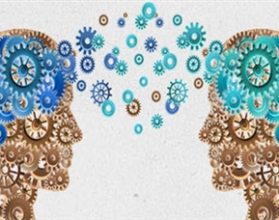 Today is Tir Izad and Bahman's blessed day in the year 3758 Zoroastrian, the seventh of Bahman 1399 solar January 26, 2021. On this day, the 7th of the month of Bahman, in the solar year 1344 (1965) Iran joined UNESCO's global agreement for exchange of ideas and opinions.
The 20th century has been named as "The Era for Freedom of exchange of information", and by removing barriers and creating a mechanism for international communication between the people and also due to globalization of economy, culture, politics, people have been exposed to better and wider communications, which was not possible before, at this scale.  UNESCO, as an international body, has so far had this responsibility.
In the solar year 1344 (1965) Iran joined this agreement and became active and involved in the various information channels.  Contents of this agreement is about preserving and expanding justice, freedom and human rights, expanding education and literacy campaign and creating and promoting public cultural structures, for example, creating various political parties, journalism freedom, and freedom of congregation.
UN Education, Science and Cultural Organization (UNESCO) is one of the specialized agencies of UNO, which was established with the goal of supporting the people, eradicating poverty, sustainable development, and inter-cultural dialogue through education, science, culture, communication and information.
The day "Tir-Izad" is the name of the 13th day of each month, the 4th month of the year in the Zoroastrian calendar, and also the name of the 4th month of the solar calendar.  Tir Izad is also the guardian of horses. In Avesta, Tir Yasht is a prayer in worship of the God of rain. The Iranian name for the planet, Mercury, is Tishtar.  Tir is also the name for arrow.  When ancient Iranians faced famine they would have special ceremonies on this day and would go to the fields and pray to Tishtar for rain and about the victories of Tir Izad over the demon of famine. they would go to the door and plain and recite Tir Yasht.
Part of the Avesta is about this god. Mercury is the name of a planet that we also call "Yemeni poets" or "Silius" in Latin.
A poem by Masoud Sad Salman, based on Bundahishn
"Andarz Nameh" written by Adarbad i mahraspandan (mowbedan mowbed in the time of Shapur II)
"Teach the child to learn archery, battle and horse riding.
"Andarz Nameh" in a poem by Mohammad-Taqi Bahar
Teach the children to ride, battle and throw the spear