Nowruz Sabzi Polo at the Victoria and Albert Museum in England
The Victoria and Albert Museum of England celebrated Nowruz with Persian Dishes "Sabzi Polo with Fish" and "Kookoo Sabzi"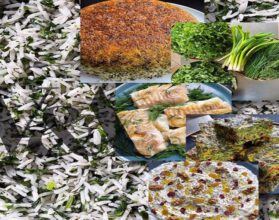 According to ISNA, this museum, abbreviated as the V&A, is located in London and has one of the most precious and rich artistic and cultural researches in the world with more than 2 million airtworks; a 50 thousand years old wealth of ceramics, glass, textiles, clothing, silver, ironware, jewelry, furniture, medieval artworks, sculpture, printing, painting, and photography.
On the occasion of Nowruz and the inauguration of the "Epic Iran" exhibition, Victoria and Albert museum has given out a video of sabzi polo and fish and Kookoo sabzi, two traditional Iranian dishes, together with pictures of Iranian art masterpieces kept in this museum.  This video has answered these two questions:  What is the Iranian New Year and how is it celebrated.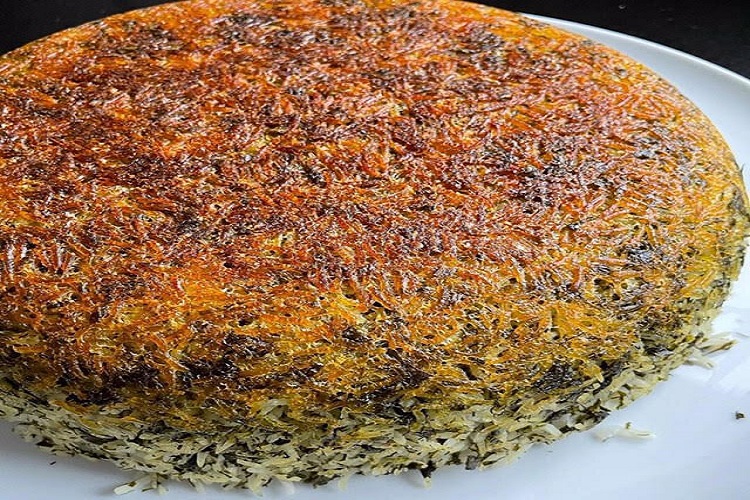 The museum went after Sabrina Ghayour, an Iranian-British chef and writer, to explain about this lively spring festival. For the museum's audience, she explains Nowruz, which begins with spring. She describes traditional Iranian dishes such as Sabzi Poli with fish, Kookoo Sabzi, yogurt, and cucumber prepared during Nowruz. She talks about family gatherings' critical tradition, giving New Year's gift (Eidi) to children and youth, and wearing colorful and happy clothes on Nowruz.
Sabrina Ghayour hopes that these explanations will open a small window into the fascinating world of Iranian culture, art, and history, signs of which can be seen in this museum.  Then, she invites the visitors to visit the "Epic Iran" exhibition at the Victoria and Albert Museum, which is set up at the same time as the ancient Nowruz, to be seen.
The Victoria and Albert Museum website also has written about this exhibition and how Iran's great civilization is still unknown to many.  This exhibition can take one on a journey to ancient Iran, right up to the present-day Iran, with more than 300 exhibited artworks of statues, ceramics, carpets, prints. , Photos and videos that are 50 thousand years old.
This exhibition is open until August 2021 (Shahrivar 1400) at the Victoria and Albert Museum.