The "Tash boom" tradition was celebrated in Sharifabad, Yazd
As in previous years, the Zoroastrians of sharifabad, Yazd, sent off the souls of their deceased (faravahar) on the morning after the last night of the year, by lighting a fire on the roofs of their houses, and welcomed the new year.
Zoroastrians, based on the belief that 10 days before New Year the souls of the deceased return to the earthly word, send them off on the morning of this night, by lighting a fire, reciting the Avesta and burning incense.  This tradition has been forgotten in most places, but it is performed in some Zoroastrian neighborhoods. From the day before, they gather a bunch of firewood on top of the roof, and at the appointed hour (before the sun rises), they go to the roof, and the found of reciting the Avesta is heard from the fire temple.
First, the fire is lit on the roof of the fire temple. then, the houses started lighting their fire, and the families pray and reciting the Avesta in groups, along with prayers for forgiveness of the souls of the deceased.  They burn incense on the fire and thus send off the deceased souls.  After dawn breaks, some of the fire is placed on the firebox (apergooni) and a member of the family takes it to the fire temple and sets it in a particular place. These fire are all taken to the fire temple as a gesture of unity.
The new Year's blazing fire greeting the Oshahin gah, Avardad day, which is the dawn of Saturday, 30th Esfand, the leap year of 1399 SH, and lit up the sky over Sharifabad, Yazd.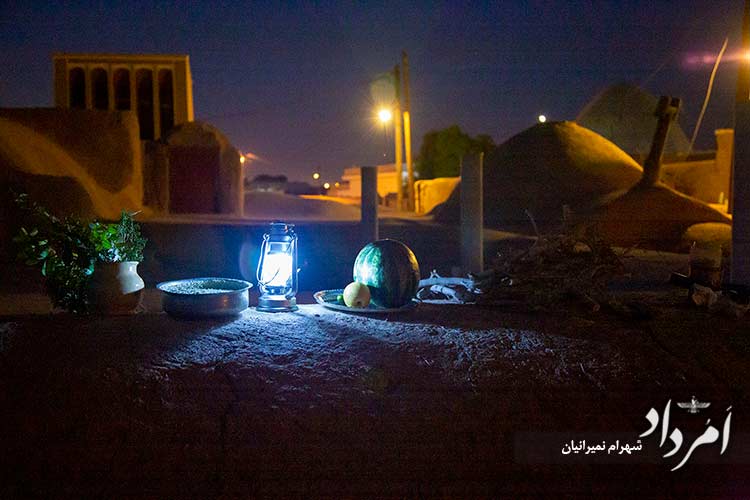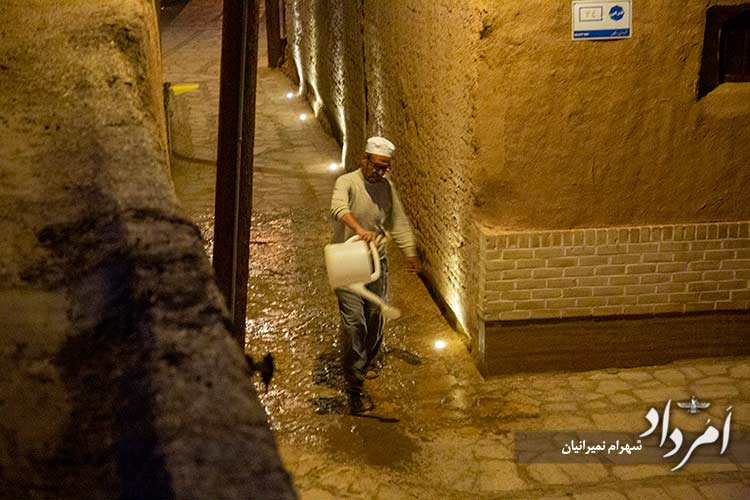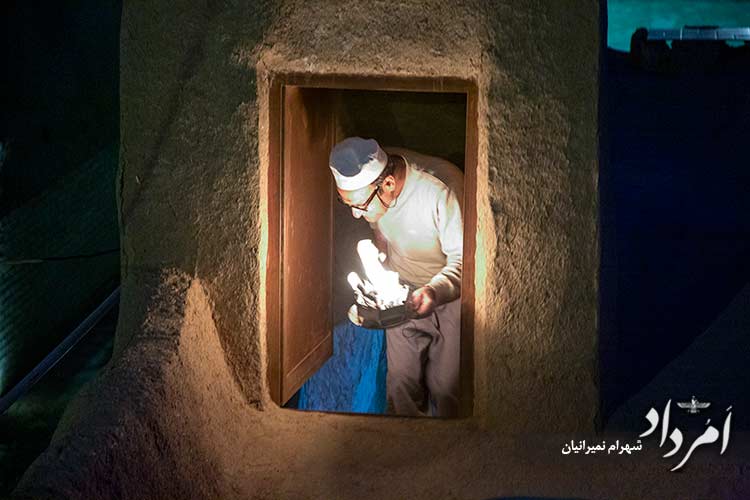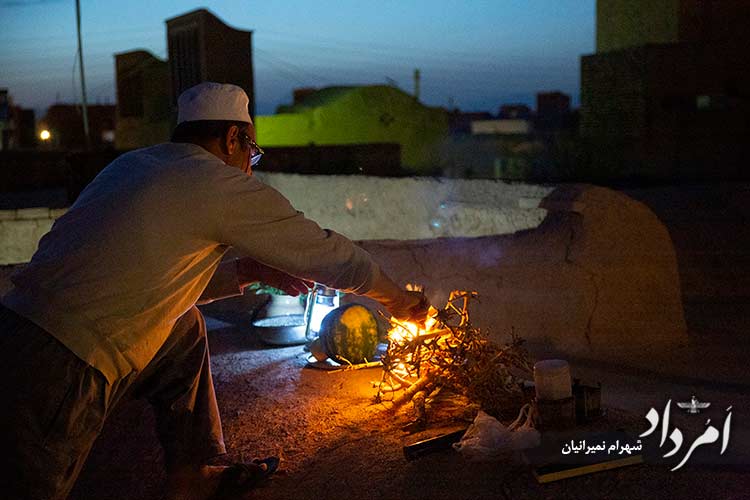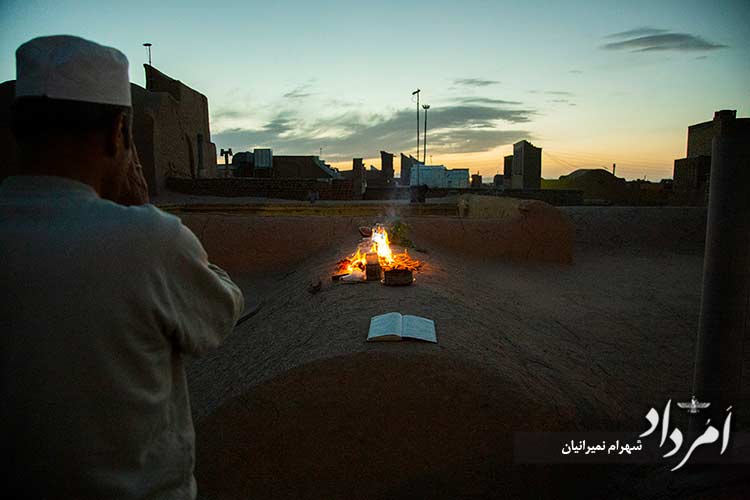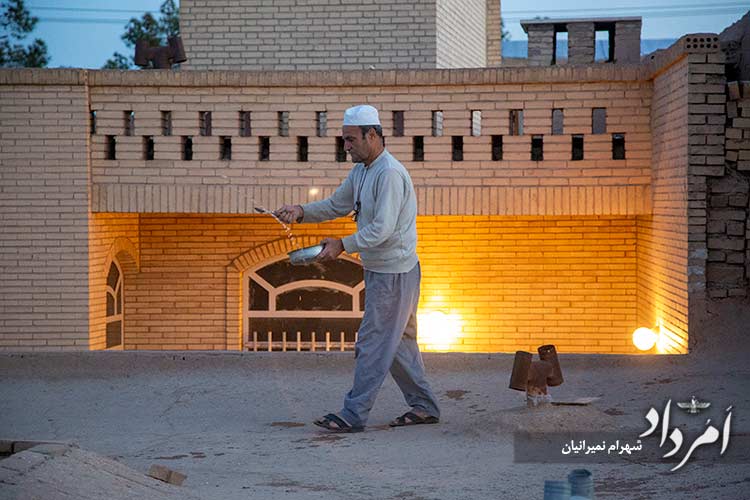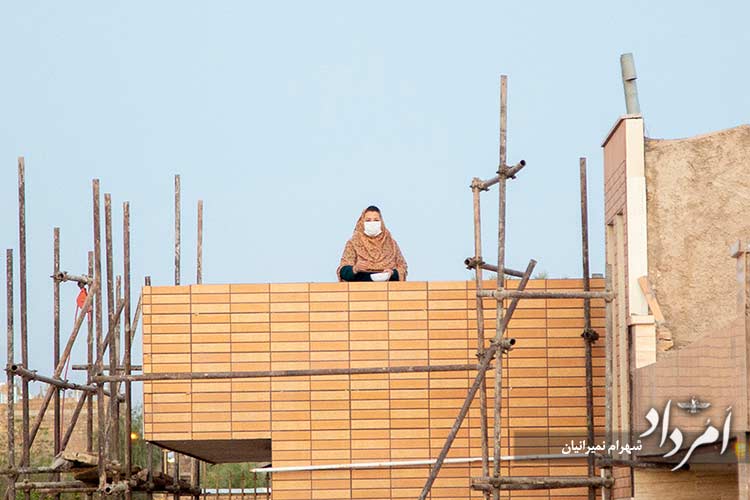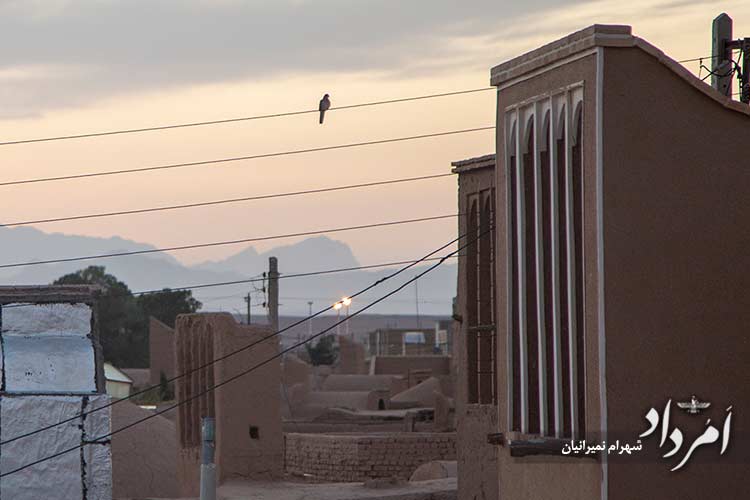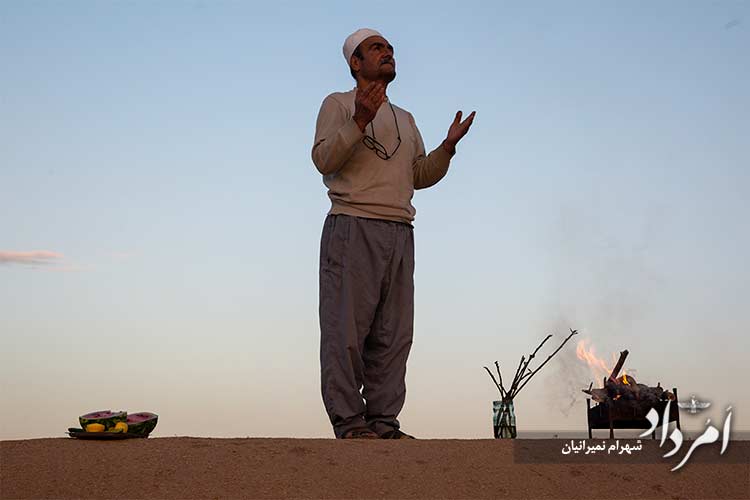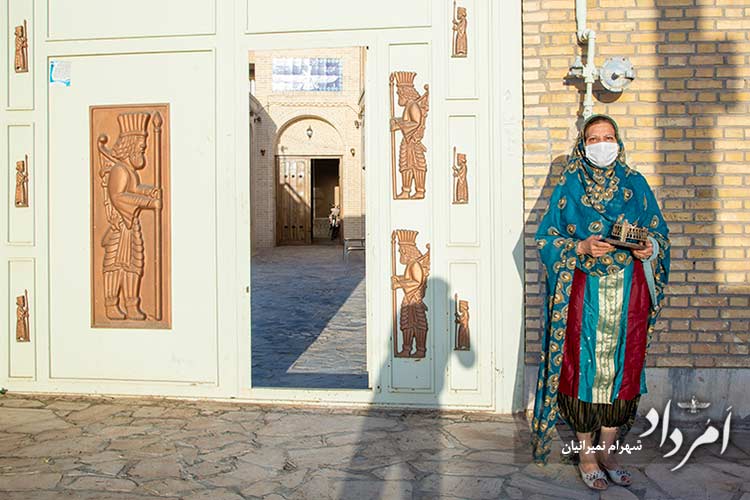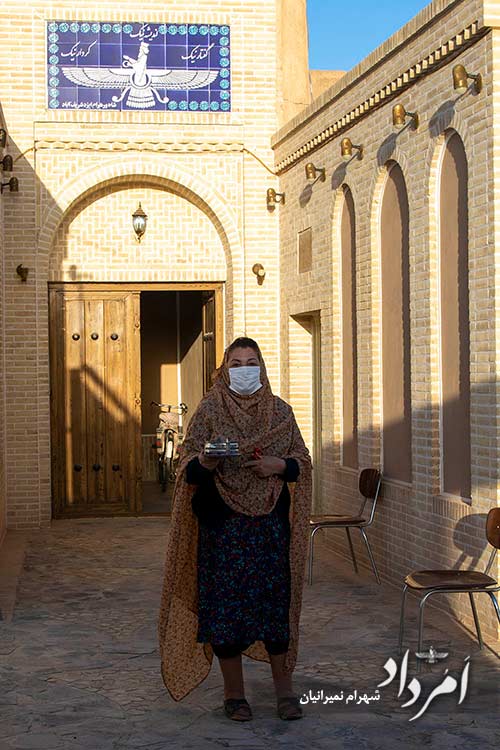 Photos by Shahram Namiranian