Forty-one Iranian Sleeping Beauties in the Persian Gulf
About 95 islands exist in the Persian Gulf, of which more than 40 are located on the current geography of Iran. Most of these islands are the habitats of animal species, oil reserves, and non-residential, and only two Iranian islands have tourism infrastructure.
ISNA reports:  Persian Gulf is a common territory of Iran, Bahrain, Kuwait, Oman, Qatar, and Saudi Arabia. From among these countries most of these islands belong to Iran. Bahrain is one of the islands of the Persian Gulf and owns seven other islands. Nine islands belong to Kuwait, five islands belong to Oman, seven islands are under the protection of Qatari, Saudi Arabia possesses 11 islands, and the United Arab Emirates owns another 16 islands. Of course, there is a conflict between Iran and the UAE over Abu Musa, Greater and Lesser Tunbs, Zirku, and Ariana. However, historical documents and agreements prove Iran's ownership of these islands.
Except for Qeshm and Kish, which are the most popular islands of the Persian Gulf, other islands belonging to Iran are Hormoz, Abu Musa, Greater and Lesser Tunbs, Hendorabi, Lavan, Hengam, Naz, Larak, Siri, Faror Islands, Negin, Khark, Kharku, Shif, Minu, Khur Musa, Dara, Sadra, Tahamdun, Ariana, Zirkuh, Shidvar, Abasak, Ommolkorm, Nakhiloo, Gorm, Booneh, Qabre Nakhoda, SeDandon, Motaff, Mir Mohna, Om e Sile, Sheykh Karameh, Cheraghi, Morghi, and Mouliaat.
Half of these islands are residential, and in some of them, there are military and oil facilities. Most of the unpopulated islands have also become animal habitats. Access to most of these islands is difficult and, in some cases impossible, and sometimes requires permits from the governorate, the environment, natural resources, and other institutions.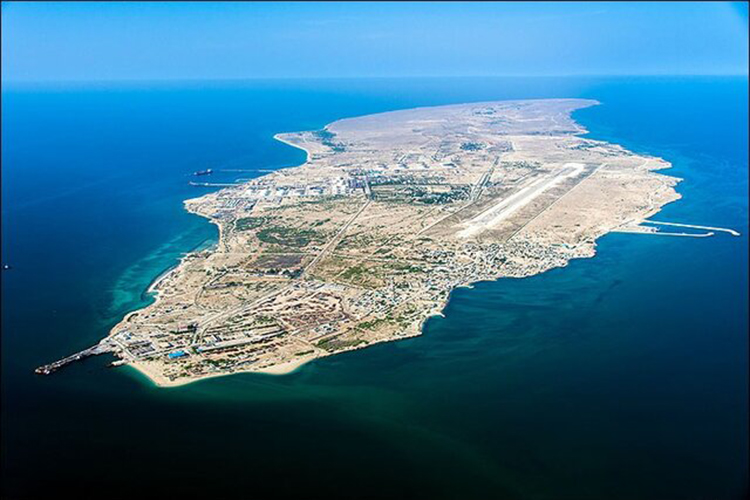 Lavan Island, one of the Oil reserves in Iran/ photo by Shana
Passenger traffic between most Persian Gulf islands is done by fishing boats, and access by sea bus and passenger boats is possible only for a limited number of islands, including Kish, Qeshm, Hormoz Khark. Sea traffic between the islands is usually not possible. For example, from Kish Island, you cannot travel to Qeshm; you have to go back to the ports of Hormozgan and from there go to Qeshm or Hormoz. To travel to Hengam Island, located close to Qeshm Island, you must go to Qeshm and reach Hengam Island by fishing boats.
Dur ahmadinejad's tenure the plan of converting Abu Musa into a tourism spot did not materialize.  Traveling to and fro is possible with small planes, but only residents of the island can use them.  The airplanes are available to passengers upon delivering entrance certificate to Abu Musa. From Tehran and Bandar Abbas, there are some flights to Khark and Siri Island, but because these two islands, including Lavan, are the location of oil rigs and an essential base for oil exports, travel to these islands is not possible for tourists and travelers without a permit, and these islands are almost not available to tourists.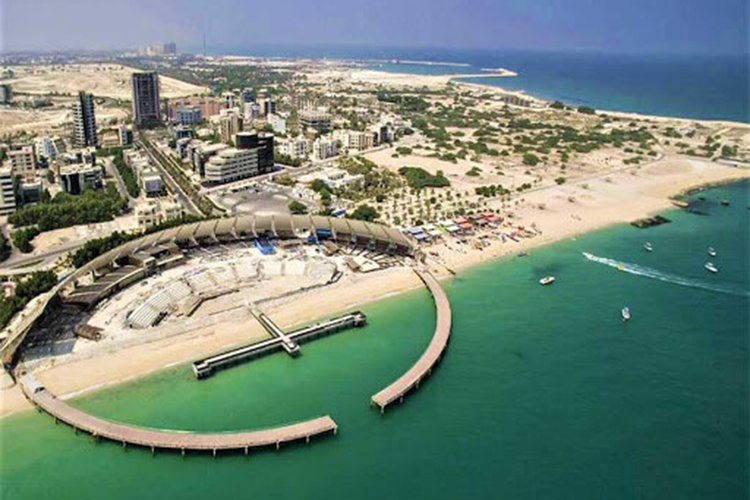 Kish Island
Among these 41 islands, only Kish and to some extent Qeshm are developed for tourism. The islands of Hengam and Hormuz, which travelers also visit, have the weakest tourism services, particularly in the public transport sector, despite having native accommodation. Some of these islands are not prepared for tourism because of military boundaries, and this has created restrictions for travel and photography for tourists, thus traveling becomes practically very difficult.
The Center for Persian Gulf Studies (Institute for Strategic Geopolitical Studies of Persian Gulf History and Geography) has given out a report on the status of the Iranian islands of the Persian Gulf, criticizing the lack of facilities and the lack of services, especially in the Persian Gulf residential islands, and comparing it with the boom in tourism, trade and wealth generation in the islands owned by the Arabian countries. "Iranian islands are like diamonds that can generate wealth and prosperity, boost trade, attract foreign investment and develop the tourism industry for the whole country, but today they are suffering from mismanagement," it insisted.
The summary of this report states that the inhabitants of the residential islands of the Persian Gulf are facing numerous economic, educational, cultural, health, and medical problems. Despite the establishment of oil and marine bases, which are generating wealth, the inhabitants of some of these islands are suffering from unemployment and poverty and deprived of basic living means. The occupation of the inhabitants of some of these islands is limited to fishing. Persian Gulf residents are facing numerous economic, educational, cultural, welfare, and medical problems. Despite the establishment of oil and marine bases, the inhabitants of some of these islands are rich in unemployment and poverty and are deprived of the most basic facilities. The occupation of the inhabitants of some of these islands is limited to fishing.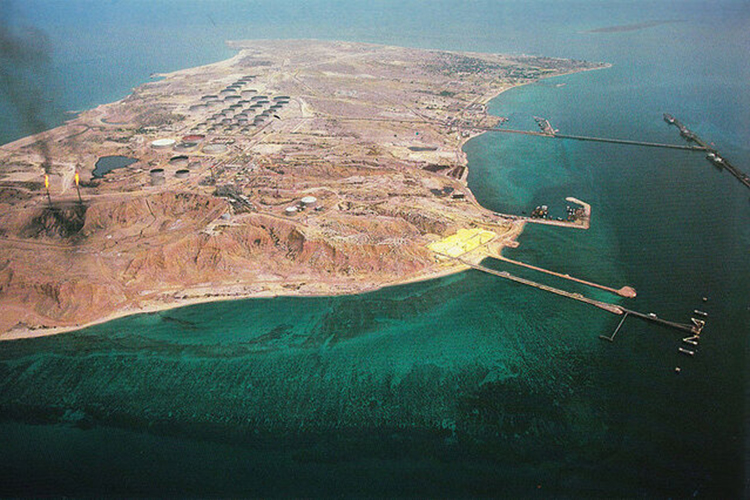 Khark (Kharg) Island
The Center for Persian Gulf Studies pointed out that Qeshm Island is larger and more expansive than 22 independent countries of the world.  If Iran would decide to build just one artificial island like Qeshm (without natural features) in the Persian Gulf, it would have to spend more than $ 2,665 billion.
This Institute has prepared accessible and realistic proposals for the development of the Persian Gulf Island and also for overcoming the unfavorable welfare situation:  referred to hereunder:
– The basic needs of the people of these islands is drinking water and electricity. In the absence of safe drinking water, no development or welfare projects can succeed.  Today, the island of Abadan, Khuzestan, after eight years of war, demolition and destruction, is still deprived of safe drinking water, suitable construction and basic welfare.
– Assisting the islands' fishermen, whole only source of income is fishing and shrimps, and providing them with welfare facilities in order to be able to prosper. For this purpose, the Iran Fisheries Organization must buy their fish and pay them daily or monthly. Establishing fish and shrimp packing health centers to standardize fishing can help trade it and be a bridge for exports to other Gulf countries.
– Building an Icehouse to protect the island fishermen's seafood can be cost-effective; because by storing fish in the Icehouse, the fishermen can take the initial steps for the packaging process and export to other places.
Jon-creation is a critical component of social welfare in the islands. The construction of domestic packaging and refrigeration plants is one of the proposals for creating jobs on the islands. Other measures to employ indigenous people in the area include building a launch (boat) and the restoration of fishing boats.
– Estimation of the islands' conditions and opportunities, and then building docks appropriate to their location. Construction of solid wooden docks for stoppage of fishermen and their boats and also construction of commercial boats for refueling of giant vessels.
– Construction of special tourist areas on the islands. Many tourists like to take a cruise on a leisurely trip to an island at sea that does not cost them much. Since the touristic trips to islands, such as Kish and Qeshm Islands, are almost costly, with proper planning and the creation of marine parks, beaches, hotels and motels and a tourist space with a suitable entrance, life will flourish and the economy will start flowing on the islands.
Marine tourism is one of the most important sub-sectors of the tourism industry that has received less attention in Iran. Currently, the private sector is interested in investing in the Persian Gulf islands to boost tourism in these areas. However, even though our country has beautiful beaches in the northern and southern regions, the lack of facilities needed for tourism, marine transport, and marine recreational complexes on the shores of these seas has resulted in the domestic and foreign tourists' requests and using sea tours being unanswered. Establishing sea tours for skiing and diving in the islands can bring prosperity and flourishment in these areas.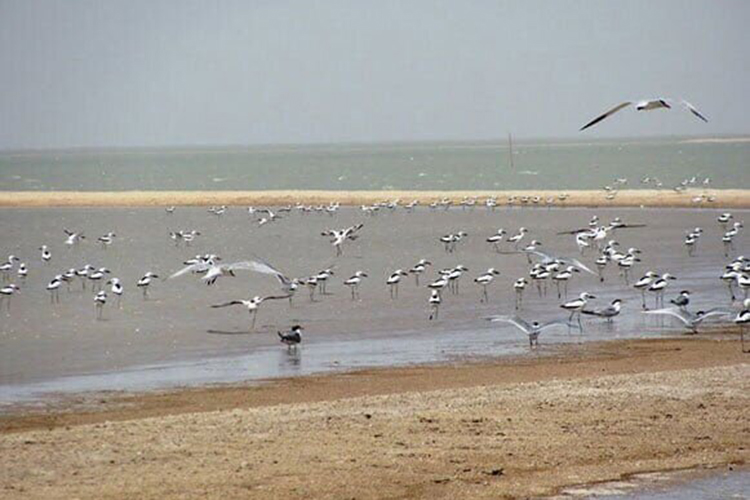 Khur Musa Island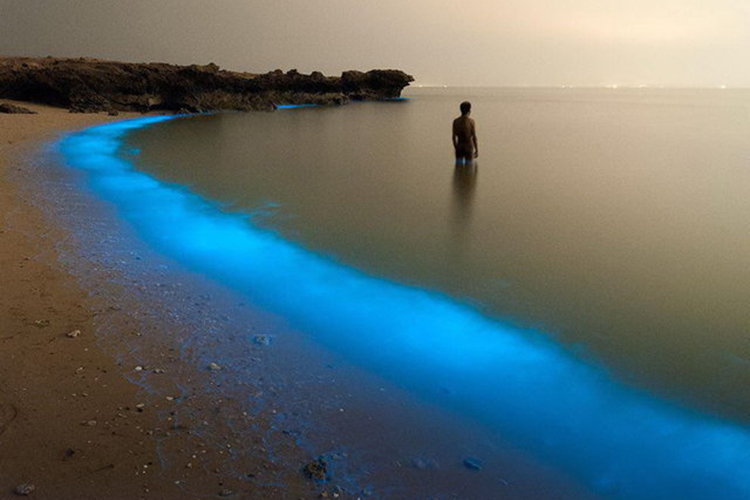 Larak Island
Abu Musa Island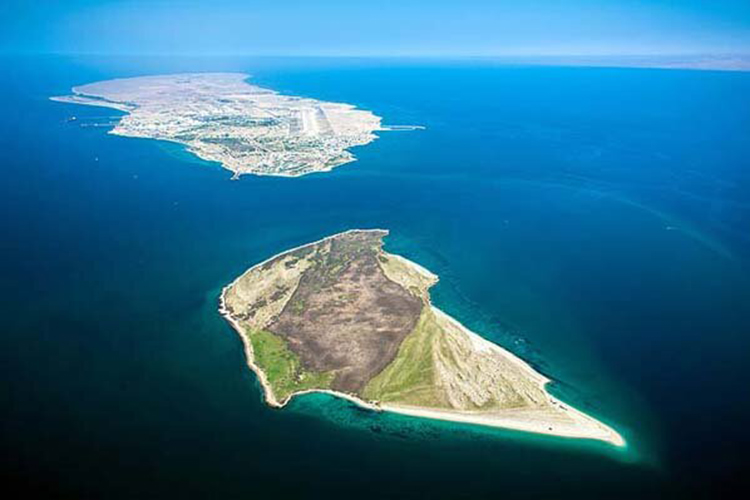 Shidvar Island in the neighborhood of Lavan