Concurrent with Maidyozarem Gahanbar
The Gahanbar ceremony was held at the Zoroastrian House of Culture and Art
The Maidyozarem gahanbar was held on the 11th anniversary of the opening of the Zoroastrian House of Culture and Art and the National Day of the Persian Gulf without the presence of fellow Zoroastrians.
The mid-spring gahanbar ceremony was performed by Mobed Goodarz Mavandi in the name of the benevolent, Mobad Fereydoun Mobad Bahman Zarthoshti, Mobad Mehraban Mobad Jamshid Zarthoshti, Mehrbanoo Rostam Bamsipour (Zarthoshti), and Paridokht Fereydoun Zarthoshti.
Due to the current pandemic situation, the ceremony was held on the 10th of Ordibehesht 1400, coinciding with Khor izad day and month of Ordibehesht of the Zoroastrian calendar, and broadcasted at 5 pm on instagram at @amordad. News and Instagram at the House of Zoroastrian Culture and Art at @khfhz were broadcast.
The building of the Zoroastrian House of Culture and Art was donated to the Zoroastrian Association of Tehran 11 years ago by a Zoroastrian family, for the use of fellow Zoroastrians.
Gahanbar is a ritual and celebration held since olden times throughout the common-culture Iran; a festival with the main theme of gathering, harmony, coherence and joy.  The Maidyozarem gah gahanbar (also called the mid-spring gahanbar) is the first gahanbar of the year, held in mid-Ordibehesht (May) starting on Khor day and ending on Dey-be-Mehr Izad day in the Zoroastrian calendar, and is a tribute to the creation of the skies.  The brazier of fire and the oil lamp are symbols of this gahanbar on the gahanbar table.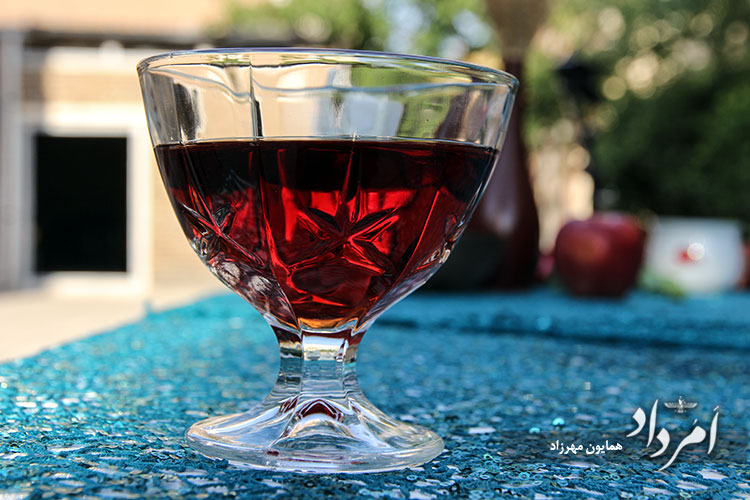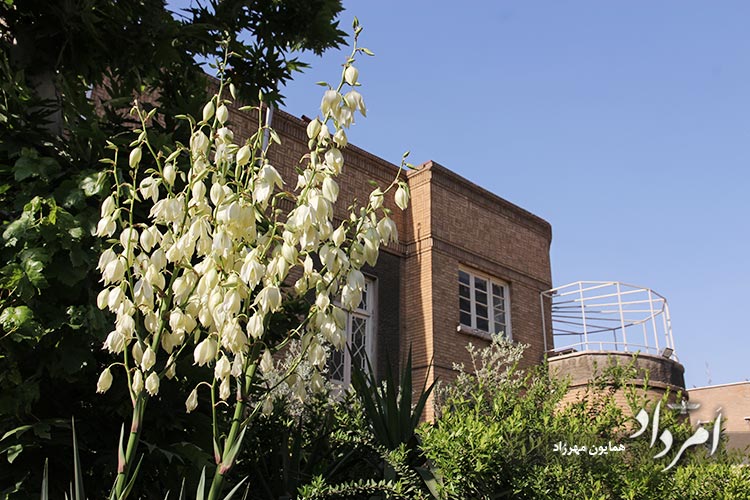 The Zoroastrian House of Culture and Art of Tehran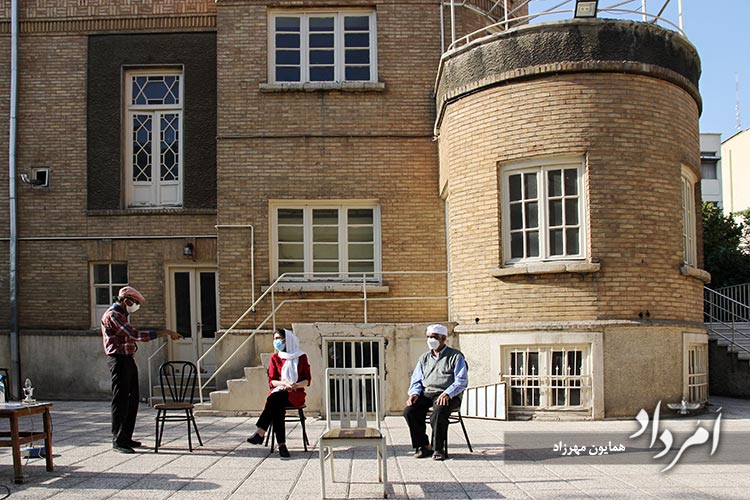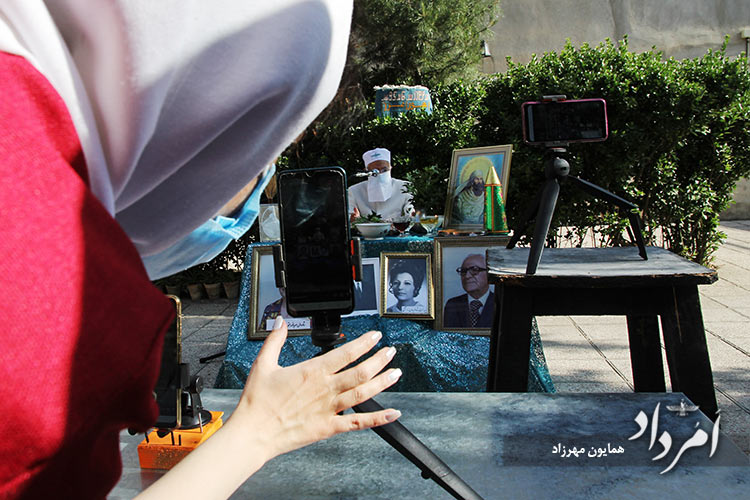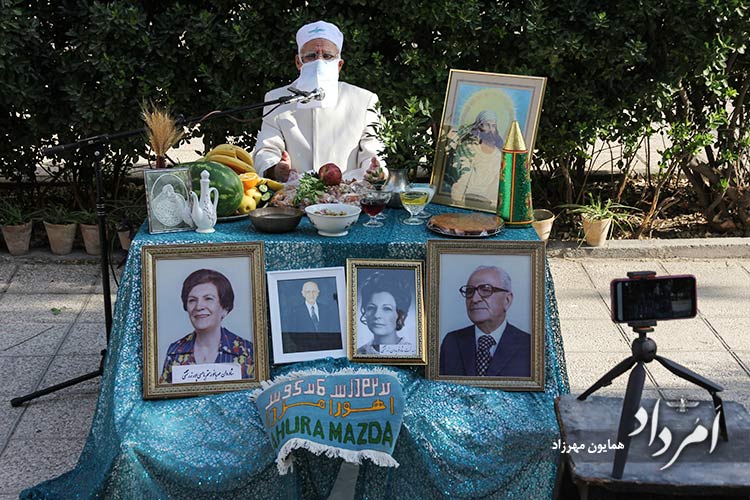 Mobad Goodarz Mavandi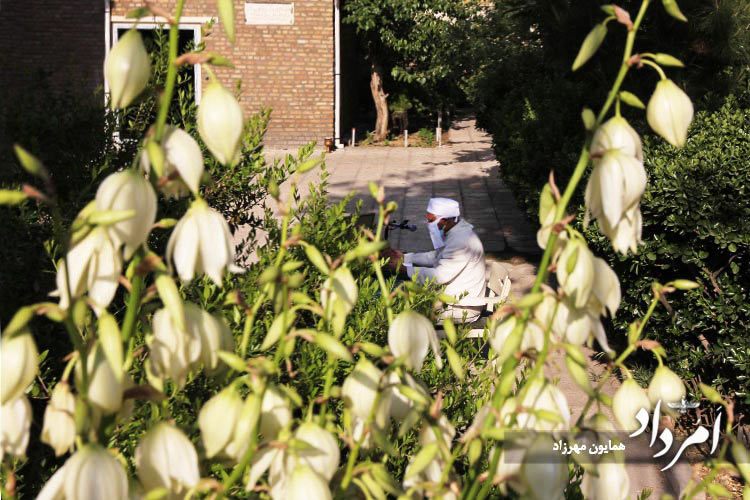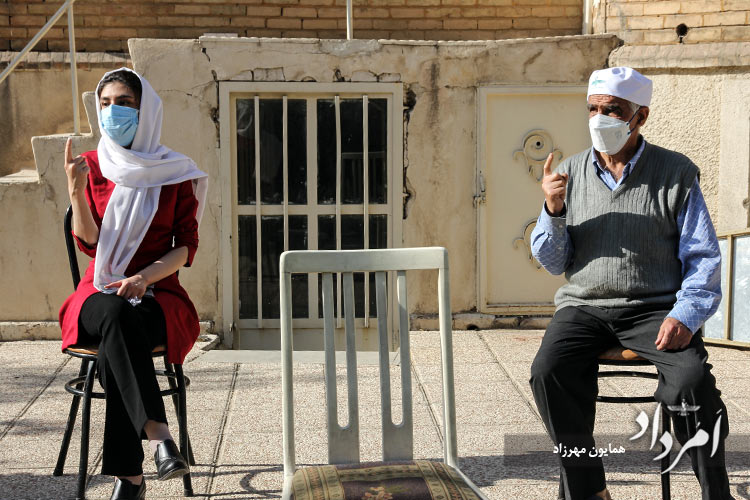 From the right: Vafadar Nooshiravan, director of the House of Culture and Art, Mobadyar Pariya Mavandi, Chairman of the Board of Directors of the Zoroastrian House of Culture and Art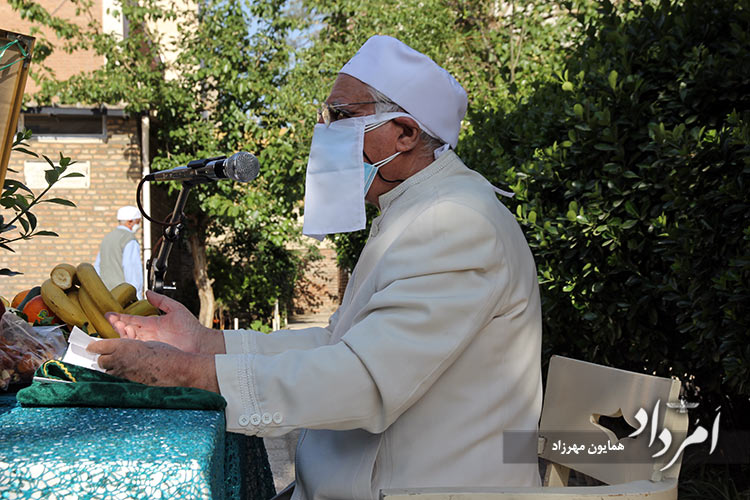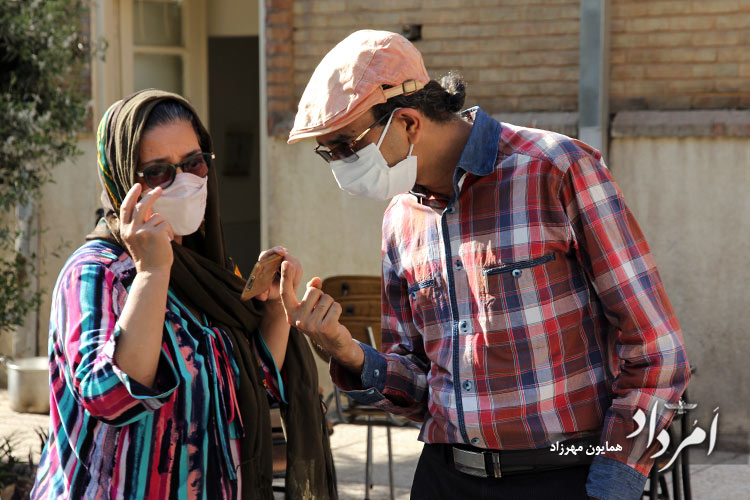 From the right: Soroush Vesali, member of the board of directors and Parivash Rashidi, member of the Zoroastrian House of Culture and Art,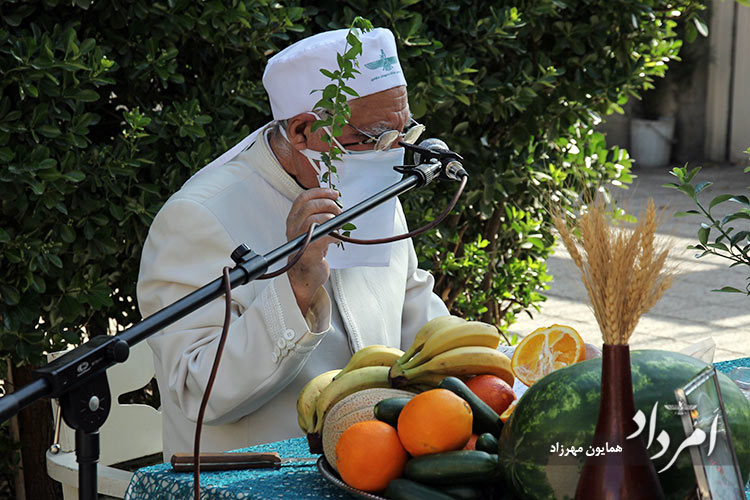 Mobad Goodarz Mavandi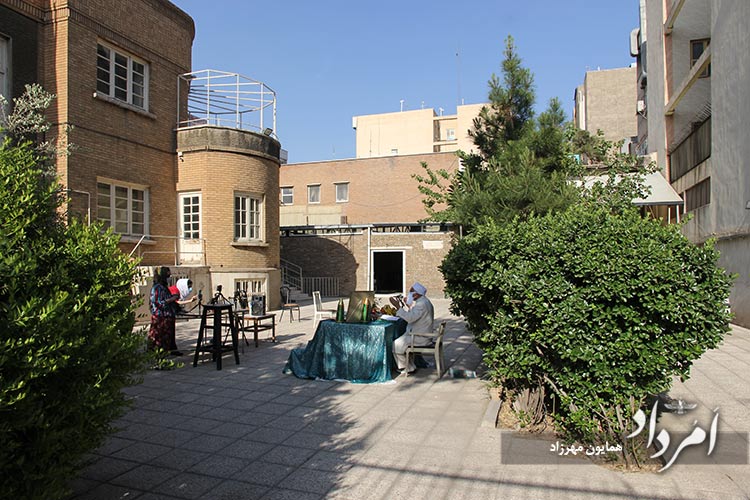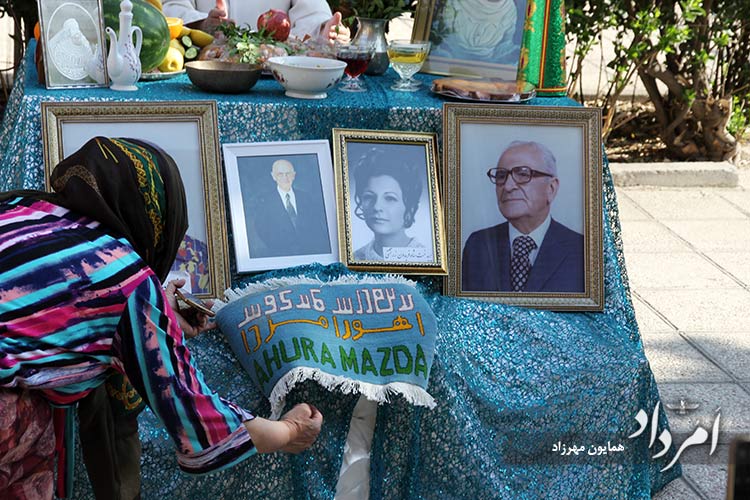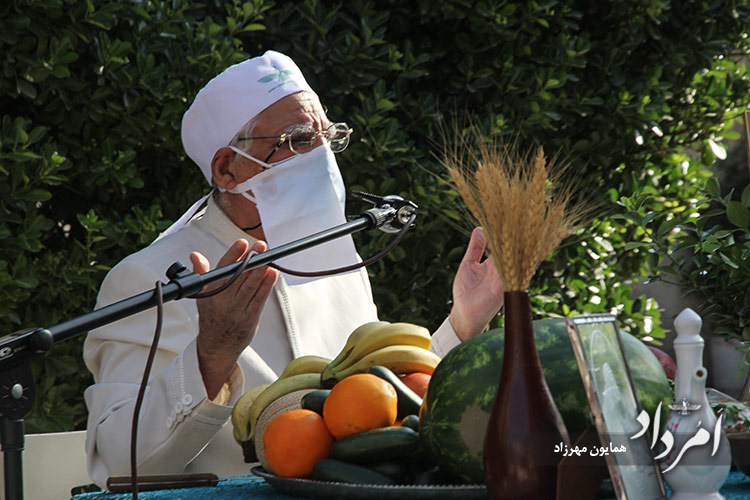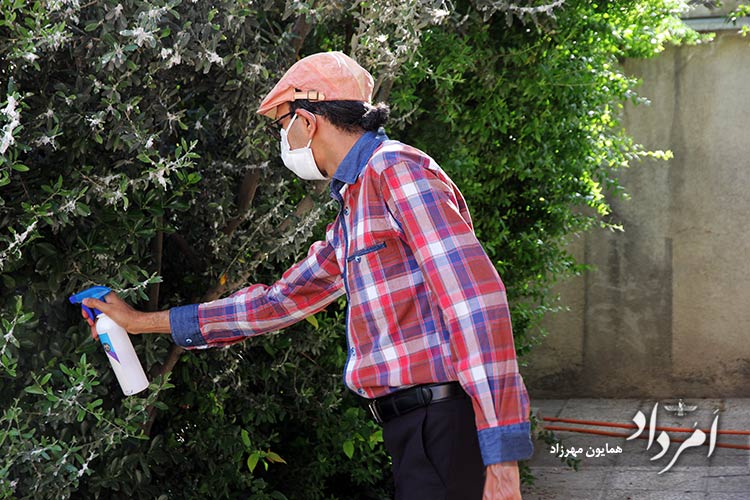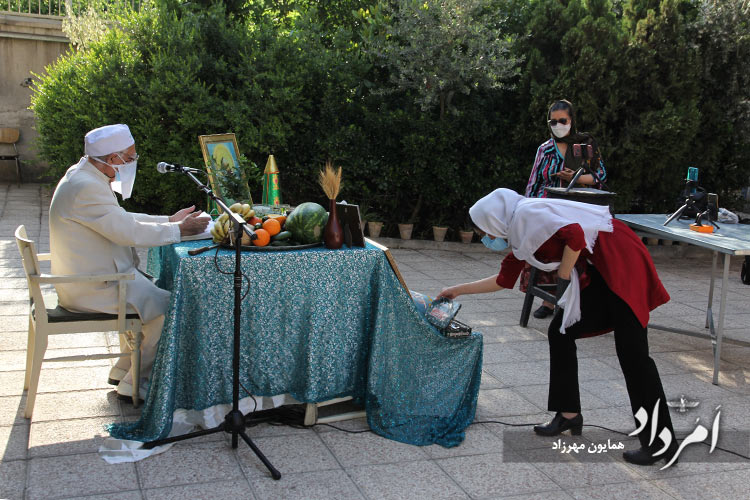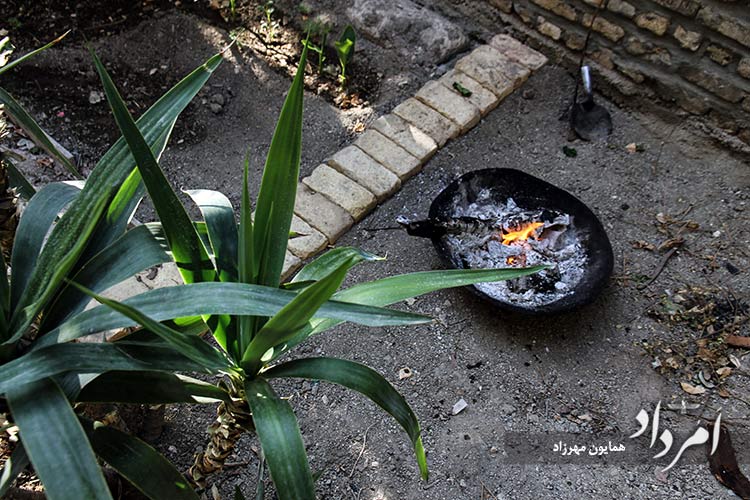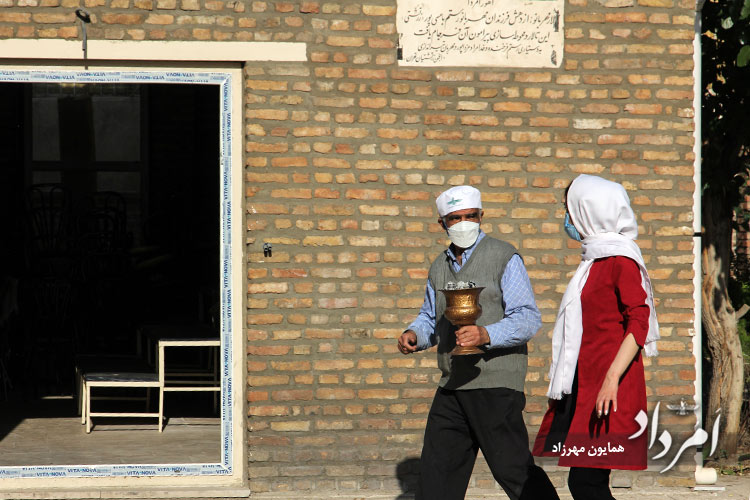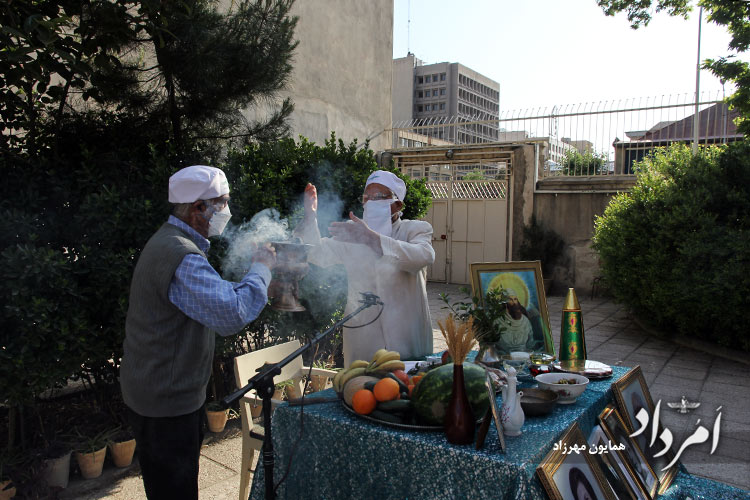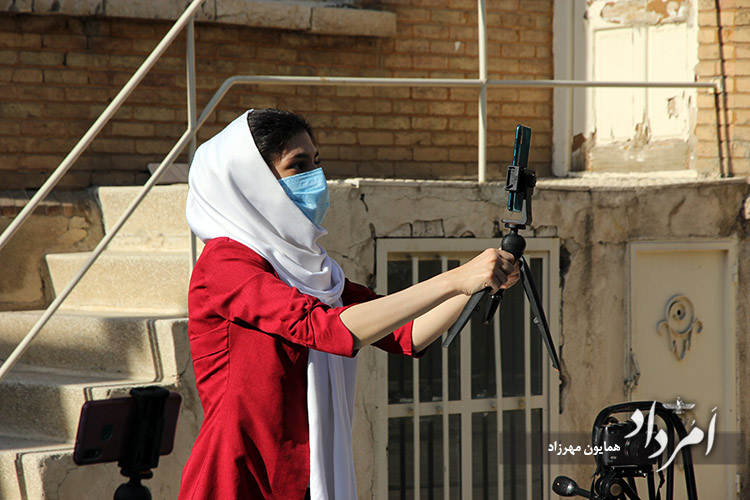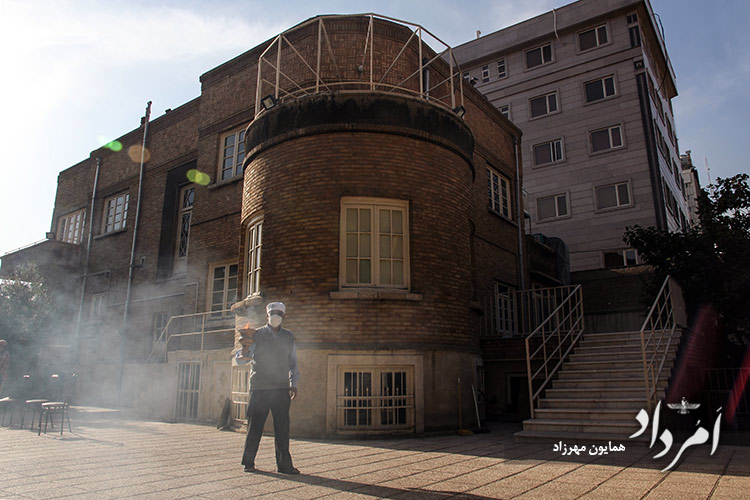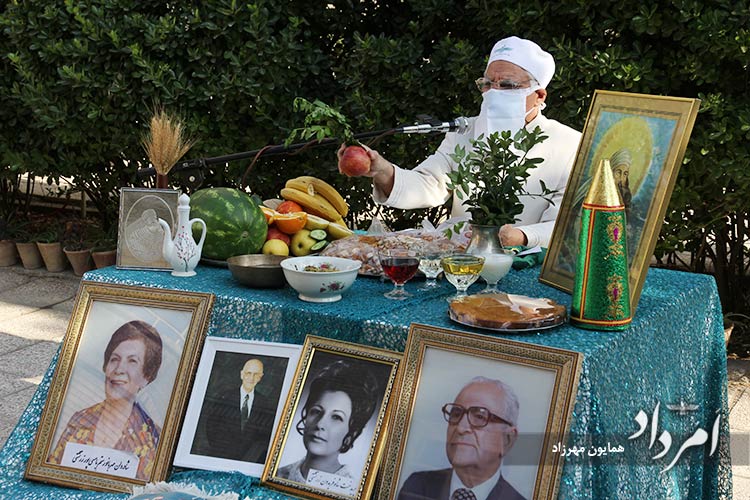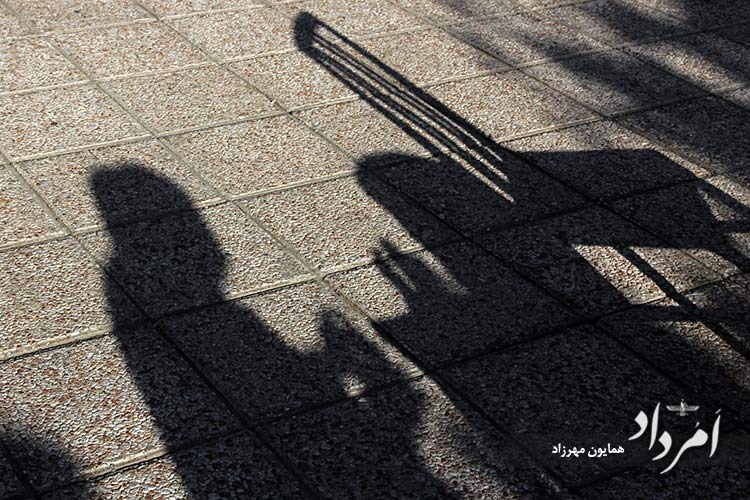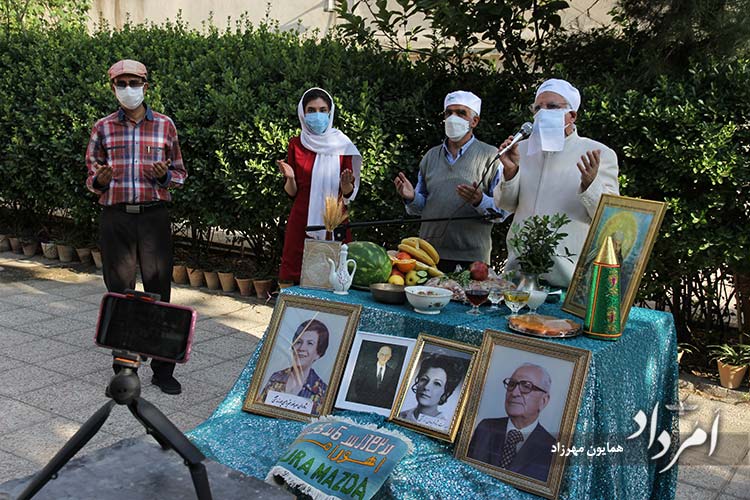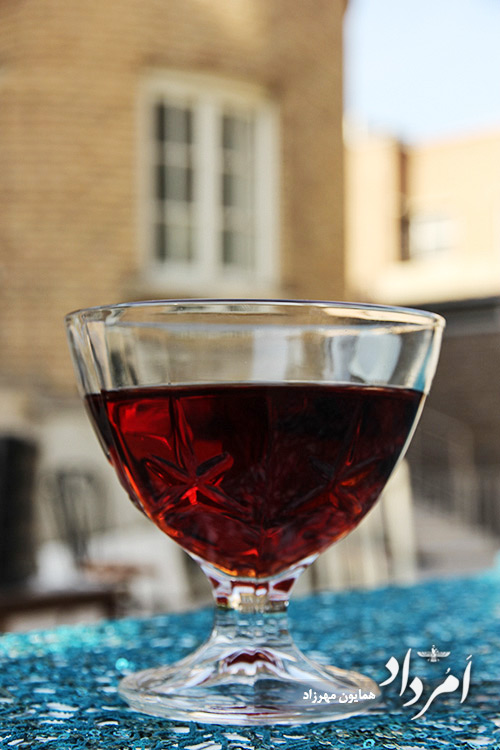 Photos by Homayoun Mehrzad