On the screen of the 38th Fajr International Film Festival
Some features of Zoroastrians' lives in the documentary named "Isatis"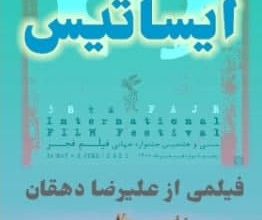 The documentary "Isatis" directed by Alireza Dehghan, containing some features of Zoroastrian life, will be refereed in the documentary section of the 38th Fajr International Film Festival. The documentary "Isatis" deals with a great part of the history, culture, religion, and architecture of Yazd, and part of it deals with the life of Zoroastrians who have lived in Yazd for many years. In an interview with Amordad, Alireza Dehghan, an experienced documentary filmmaker, producer, and director of "Isatis" informed Amordad about presenting "Isatis" in the 38th Fajr International Film Festival and added: "the story of the co-existence of Different religions in Yazd, i.e., Moslems, Zoroastrians and Jews, and the story of the four elements, i.e. water, wind, soil and fire, has been shown in the heart of the desert of Iran.  In parts of the documentary the life and traditions of Zprpastroams. tje {or-e Sabz (Chak Chak) shrine, the Zoroastrian dokma (tower of silence), the celebration of "sadeh", and in the final sequence the festive and joyous mood of Zoroastrian is exhibited. "
In the introduction of the movie, it rites:  "isatis" is a 75-minutes movie about the hands of people who made everything from nothing. The story is about religions a long journey through thousands of years in the heart of the desert of this ancient land, a narration whose narrators are water, wind, fire, and earth. An ancient story about the role that water played in peoples' lives; about innovative ideas of dragging and digging out water, the story of the ups and downs in the history of a city that, for centuries, is shining like an opal in the heart.
Alireza Dehghan, who has a master's degree in cinema from the University of Arts and is a lecturer at the University, started his career in the Iranian Youth Cinema Association in 2002 and made 17 short movies and documentaries. He has won national and international awards for the movies such as "Ossia," "Bigodar," "Eltiam," "Peace in the Stone," "The Twenty-seventh Day," "Palm Tree of Life," etc.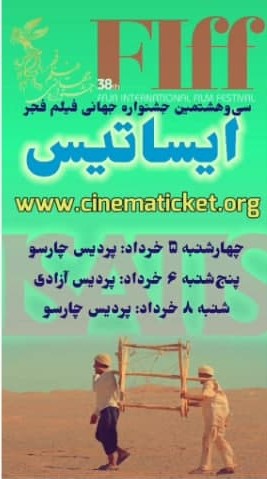 Abolhassan Tahaminejad, Nasrollah Medghalchi, Zohreh Shokoofandeh, and Maryam Shirzad are the narrators of this documentary. The names of some of the participants of "Isatis" are Director of Photography: Mahdi Azadi, Research: Rahil Sahrayi and Alireza Dehghan, Editor: Bahman Kiarostami and Pouya Parsa Maqam, Composer: Sattar Oraki, Sound Sound: Ashkan Tolouiyan, Voice Recorder: Arash Ghasemi, Screen Writer: Reza Atashi and Alireza Dehghan, Text Editing: Homayoun Emami, Production Manager: Mohammad Hossein Afzali, Coordination Manager: Mohammad Reza Vahedi, Assistant and Planner: Mohsen Shahandeh, Second Assistant Director: Faramarz Javid, Assistant Director of Photography: Mohammad Aghahseni, Second Assistant Director of Photography: Milad Jafari, Third Assistant Director of Photography: Alireza Nazemian, Aerial Images: Ali Nikbakht, Hossein Farahani, Peyman Alizadeh, Peyman Amiri, Jalal Rahimi, and Reza Babayi, Stage Designer: Vahid Zebarjadi, Stage Manager: Ali Farrokh, Costume Designer: Zahra Ghiasi, Coloring Images: Hamidreza Fatorehchian and Borna Jamshidi, Special Visual Effects: Ali Nikookar, Procurement Manager: Amir Parsayi, Mobile cinema: Jafar Namani, Photographer and Videographer Behind: Amir Jalali, Graphic Designer: Maziar Aliyari, Media Consultant: Azadeh Fazli, Project Manager: Mazrae Film, Producers: Alireza Dehghan and Rahil Sahrayi.
The 38th Fajr international film festival was held in tehran from 26 May to 2 June, 1400.