Members of the Tehran Zoroastrian mountaineering group stood on top of "Pirezan Koloom" after a challenging ascent, in memory of martyr Rostam Azarbad.  As part of the preparations for climbing damavand peak, the Tehran mountaineering group, led by siroos Mandegari, tried the challenging summit of Pirezan Koloom, at a height of 3850 m.  Members of the group, namely, Noushin Foroudi, Firoozeh Mavandadi, Bahram Najmi, Sohrab Jamshidi, Ardeshir Behmardi, Ramin Zerehpoosh, and Vishtasb Namiranian participated in the ascent. Pirezan Koloon Peak is one of the most challenging peaks. With a height of 3850, this peak is located in Central Alborz and Roodbar Ghasran (Fasham) region, between Imameh and Garmabedar villages.
The one-day ascent of the Tehran Zoroastrian mountaineering group in memory of Rostam Azarbad was done on June 11, 2021, with a two-way trip from Imamameh village.
The late Rostam Mehraban Azarbad, one of the Zoroastrian martyrs of the Iran–Iraq War, was born in May 1963, in Salman alley, Yazd. In 1985, he served as a gendarmerie cadre, and he was sergeant major in the army. On June 20, 1986, in the Saqez region of Kurdistan, he was captured by the Komala and passed away after being tortured.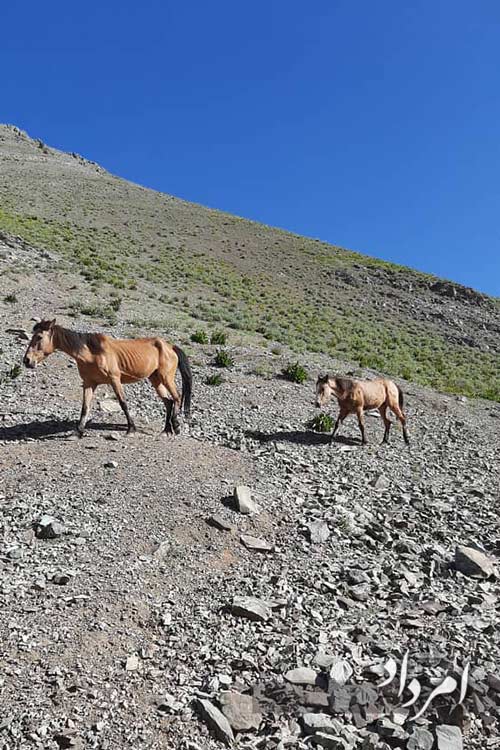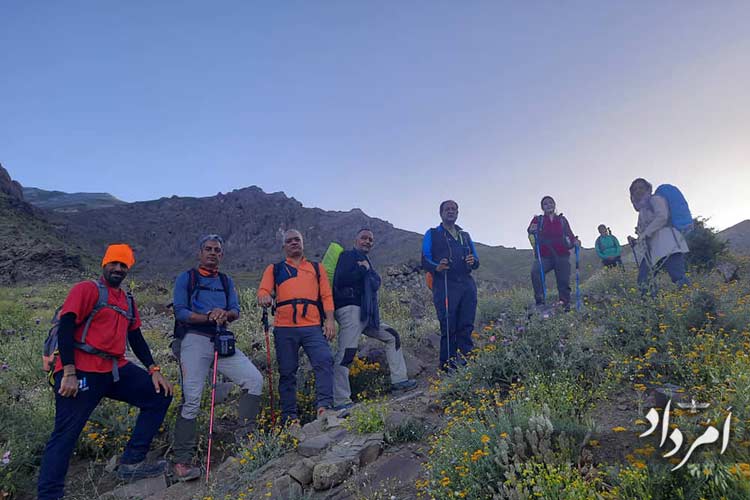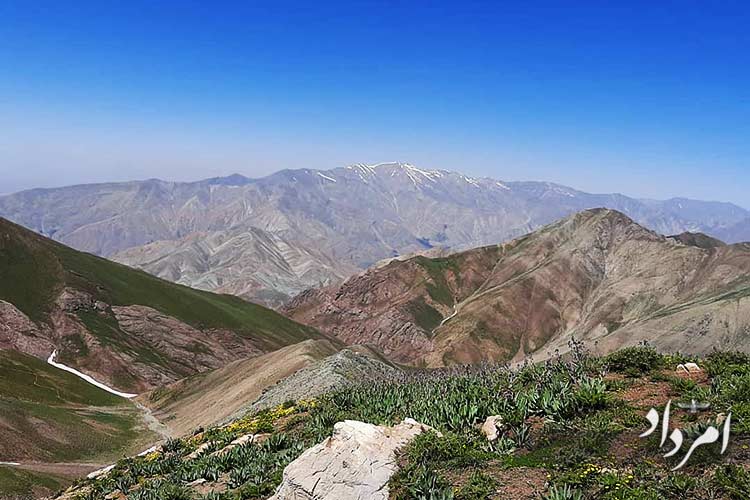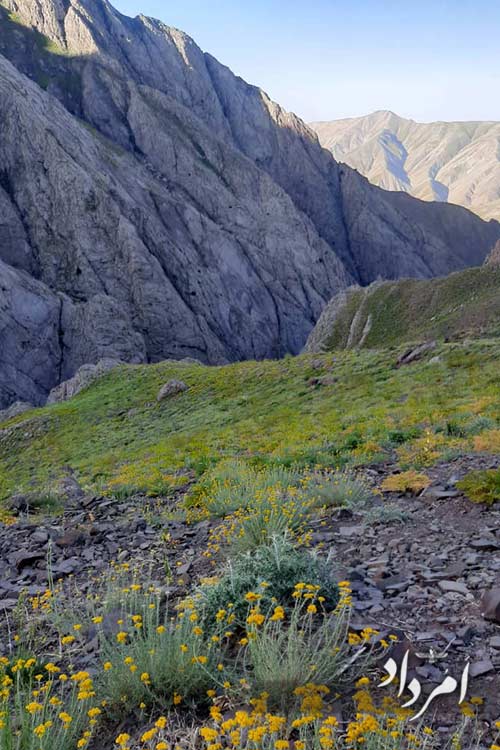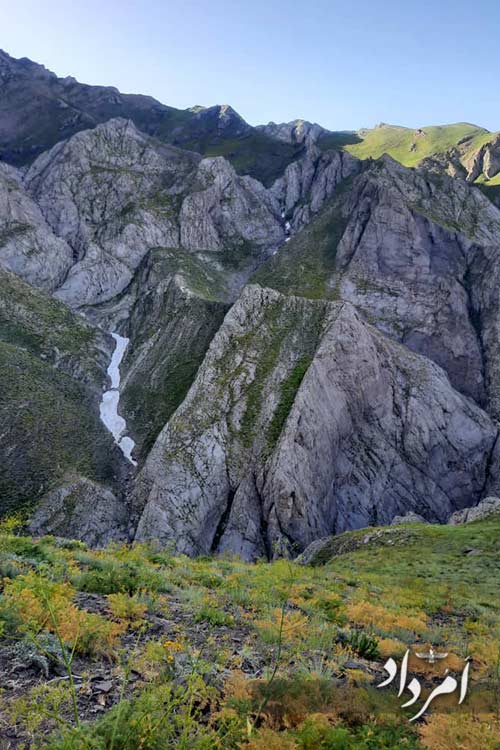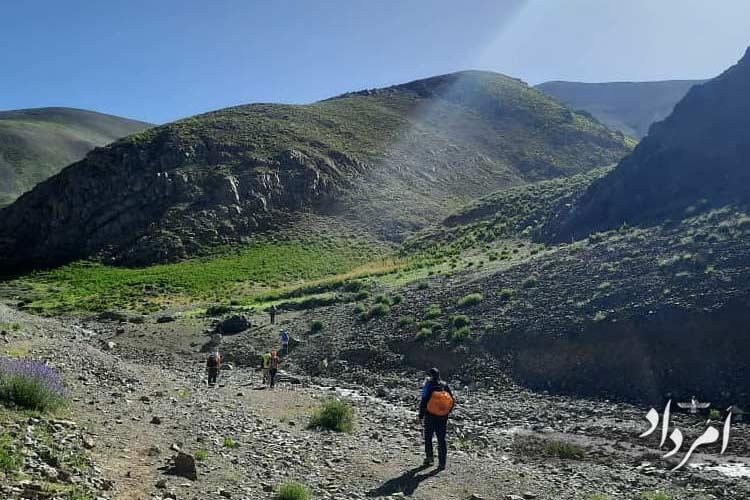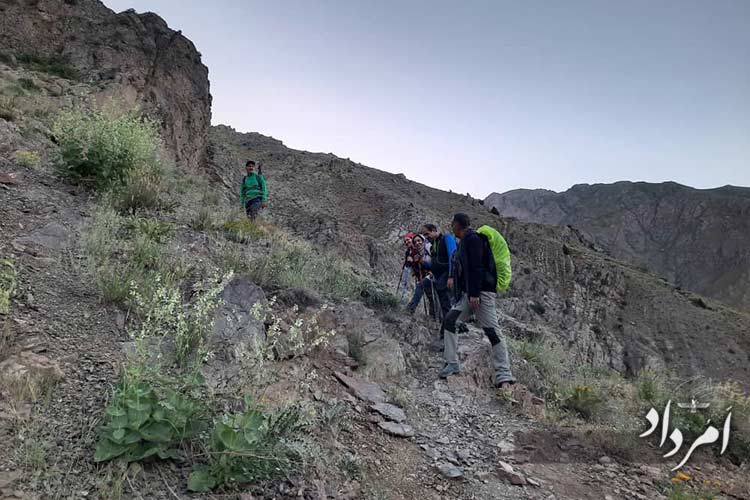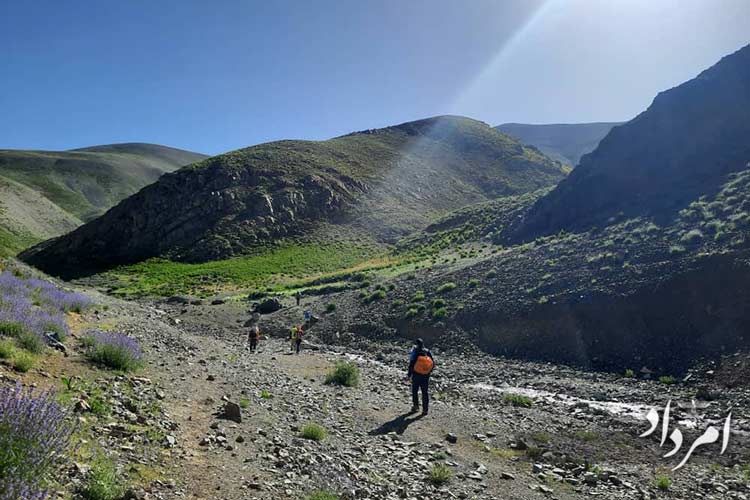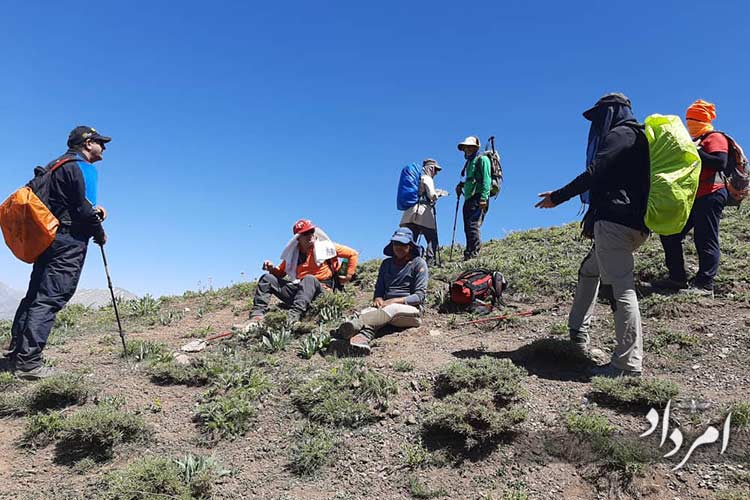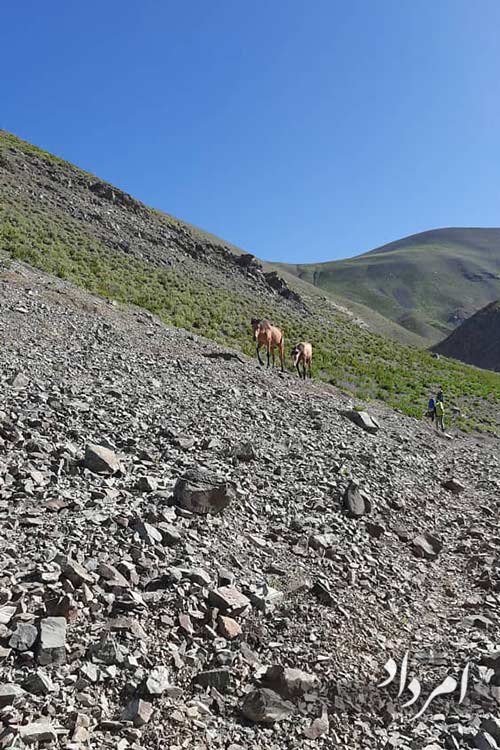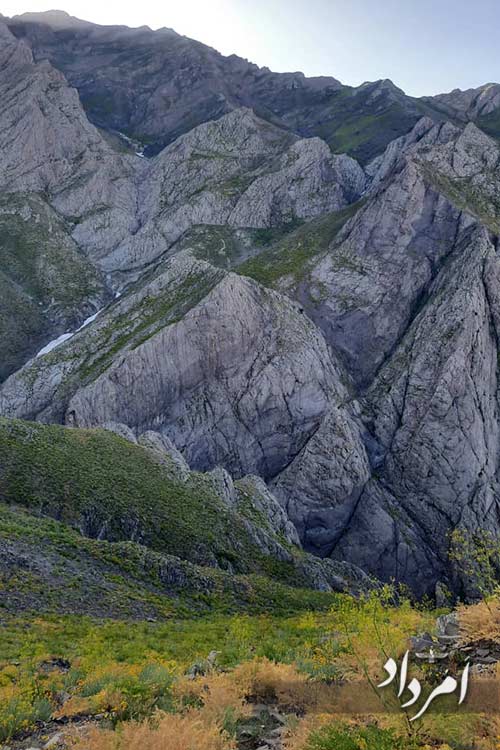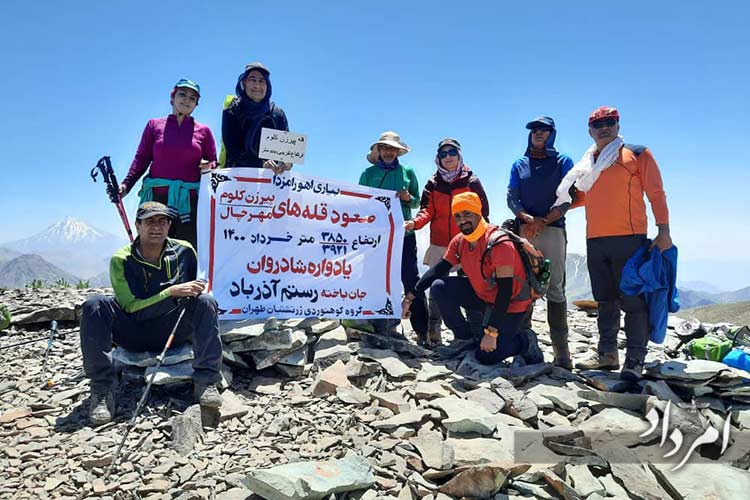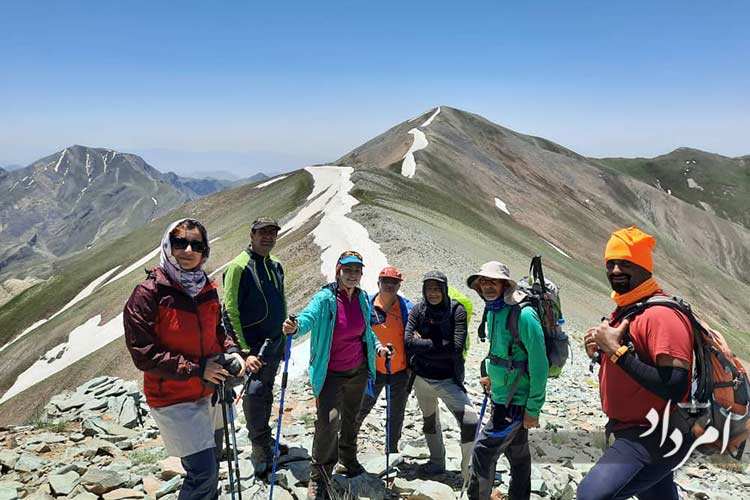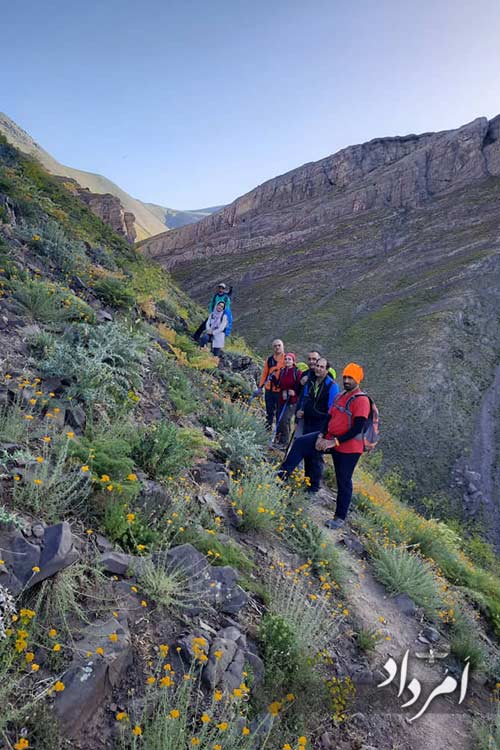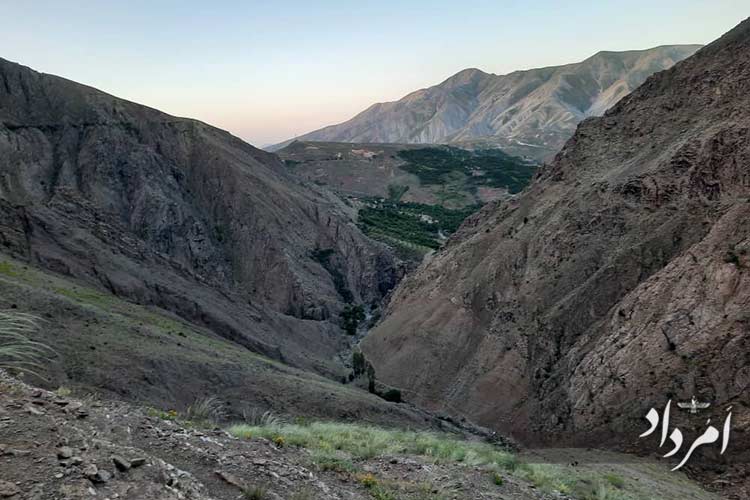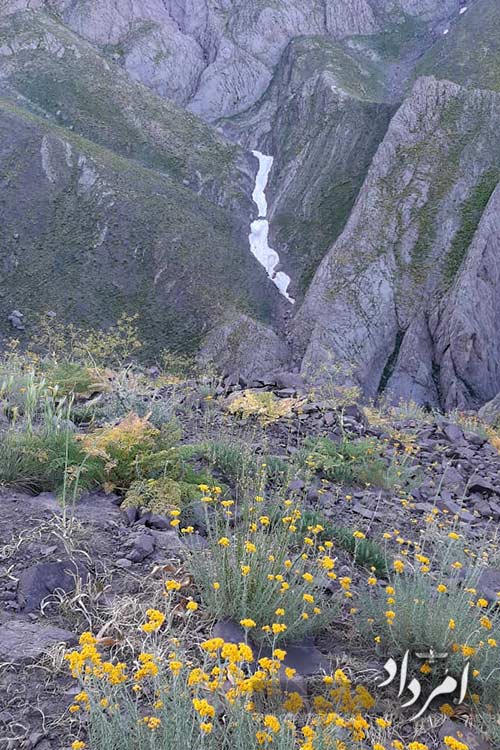 Photos By Ramin Zerehpoush