In our official calendar, the first day of Aban (the 8th month of the year) has been registered as the day of Abolfazl Bayhaghi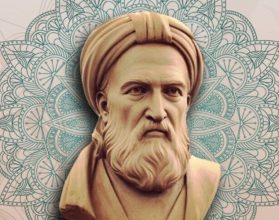 The first day of Aban has been registered as the day of "Abolfazl Bayhaqi," the father of Persian prose, in the country's official calendar.
Head of Sabzevar Islamic culture and Guidance Department stated:  "Nomination of 1st of Aban as the da of Abolfazl bayhaghi, father of Persian prose, was approved in a meeting held by the supreme council of the Cultural Revolution and registered in the official calendar of the country."
According to IRNA, Reza Shoja Moghadam stated:  "Registration of a national day for commemoration of Bayhaghi by the Supreme Council of the Cultural Revolution has been the wish of the people of Sabzevar, and which was intensively followed up for years."
He said:  "The people's request for registration of Abolfazl bayhaghi day in Aban was referred to the Minister of Culture and Islamic Guidance by the President and the Chairman of the Supreme Council of the Cultural Revolution, and followed up by officials."
Head of Sabzevar Islamic Culture and Guidance Office, said: "Abolfazl Bayhaqi is the father of Persian prose, whose memorial is held in several cities and nationally, every year."
Shoja Moghaddam added: "Bayhaqi is a famous and well-known Iranian historian who wrote the history of the Ghaznavid period in a unique style of prose, and is known as the father of Iranian history and historians of Iran."
Bayhaqi is one of the historians of the Ghaznavid period who was born in the village of Haresabad Bayhaq (Sabzevar), 385 AH. After acquiring the necessary knowledge of his time, he entered the court of Shah Mahmoud, worked as a secretary in Khajeh Abu Nasr Mushkan's service, and became a minister for the benefit of the Ghaznavid sultans.
He owned a court office for some time, during the time of Azzad al-Dawla Abdul Rashid in 440 AH, but jealousy of some in the court resulted in his being arrested and deprived of his position, and imprisoned.  After release from the prison Bayhaghi spent the rest of his life in solitude until he died in 470 AH. Every year, for the past decade, a gathering in honor of Abolfazl Bayhaqi has been held in Sabzevar. Sabzevar is located 230 km west of Mashhad.