Ascension of Zoroastrian Mountaineers to the Sarkachal, in Memory of Fereydoun Nezhadkay
A group of Zoroastrian mountaineers climbed to the top of the Sarkachal Alborz mountain range, at the height of 4100 meters, a memorial to Fereydoun Nezhadkay.
Members of the Tehran Zoroastrian mountaineering group, led by Sirus Mandegari, climbed the Sarkachal peak, in preparation for climbing Damavand. Shah Bahram Najmi, Ardeshir Behmardi, Noushin Foroudi, Firoozeh Mavandadi, Azita Akhtarkhavari, Farzin Felfeli, Kourosh Moradian were the ascendants.
The one-day climb to the summit of Sarkachal began on July 2, 2021, starting off from Shemshak village. The ascent was in memory of the late Fereydoun Rashid Nezhadkay, an army cadre during the eight years of holy defense.
Sarkchal ridge is located in the western part of Central Alborz and north of Shemshak and Darbandsar regions. The eastern length of the Sarkachal peak reaches Lalon village. The west length of the Koloon Bastak peak reaches the Dizin region. The ascent route is most often from Shemshak.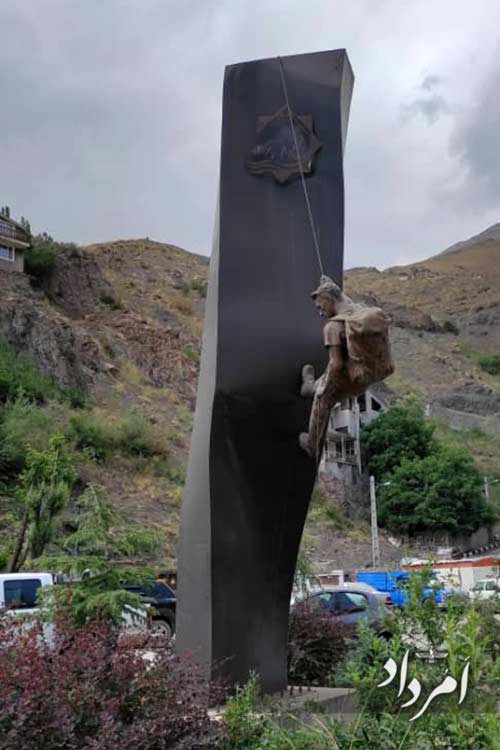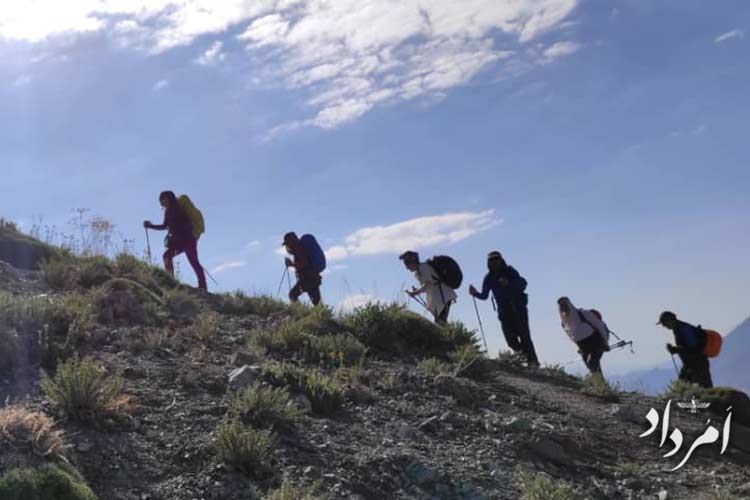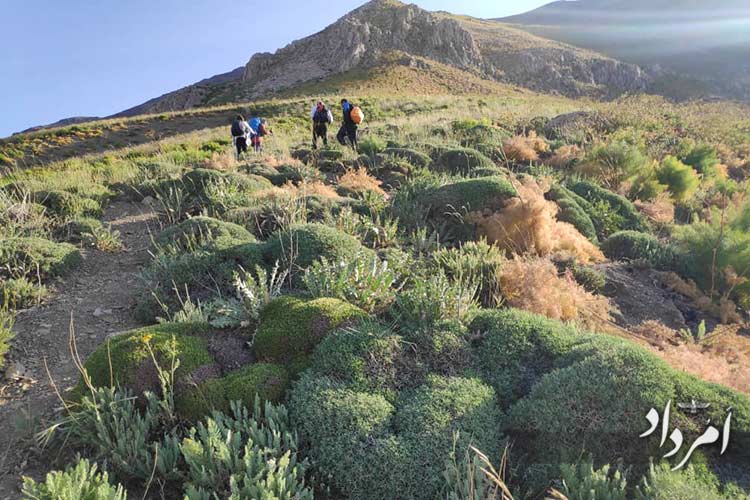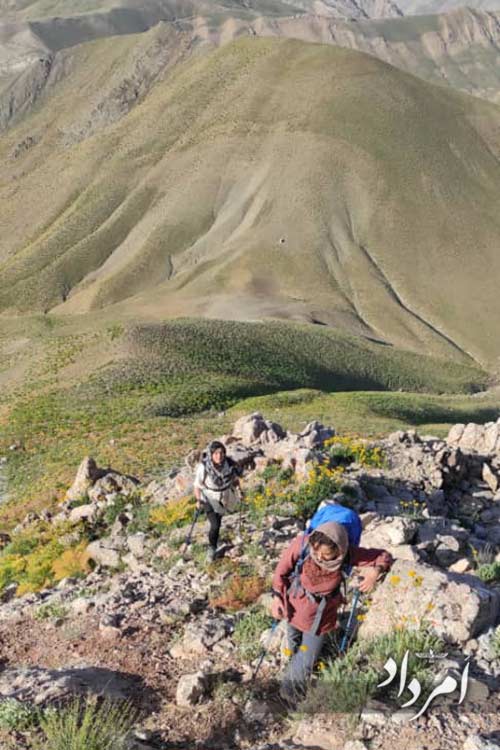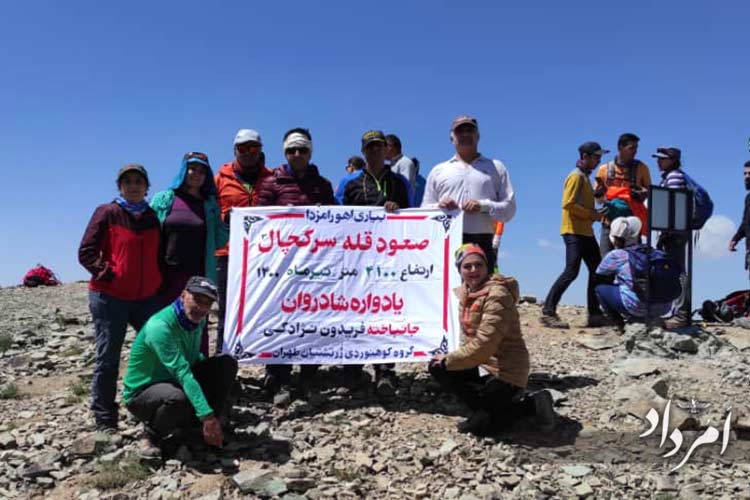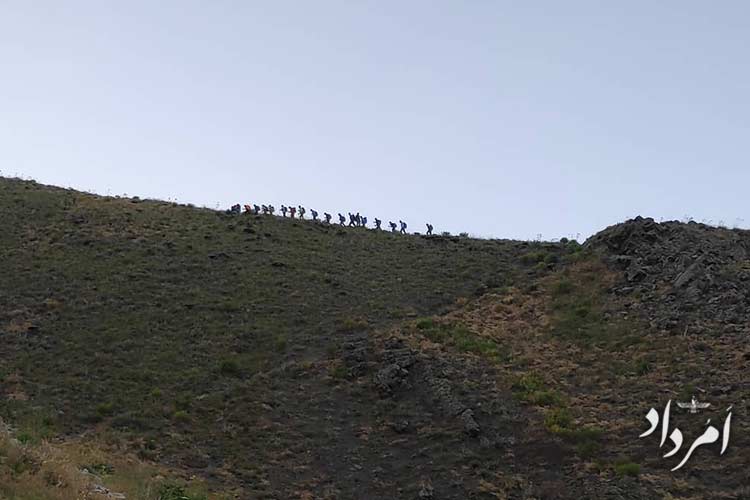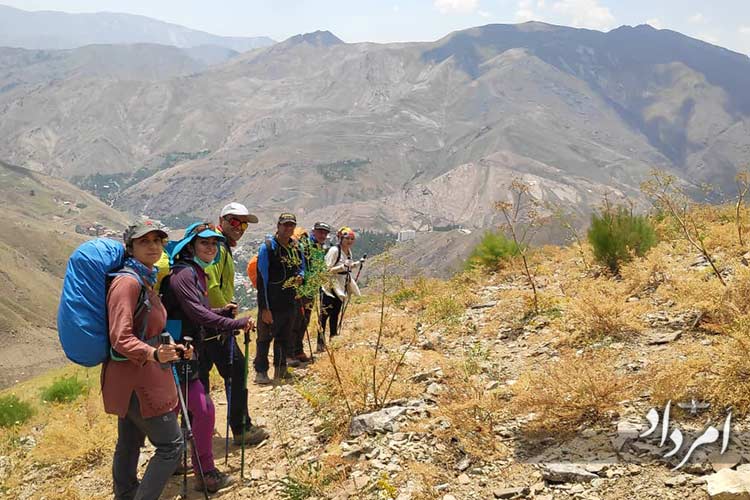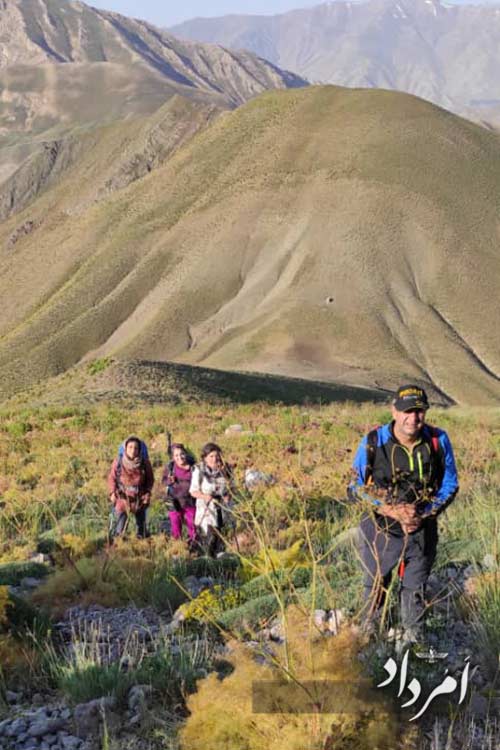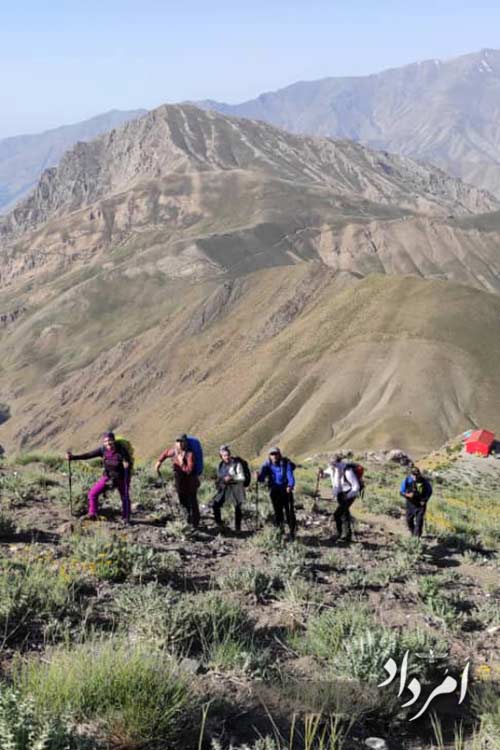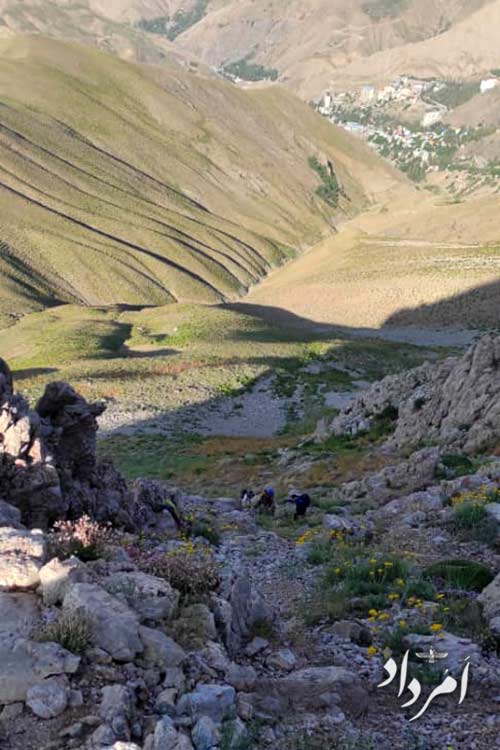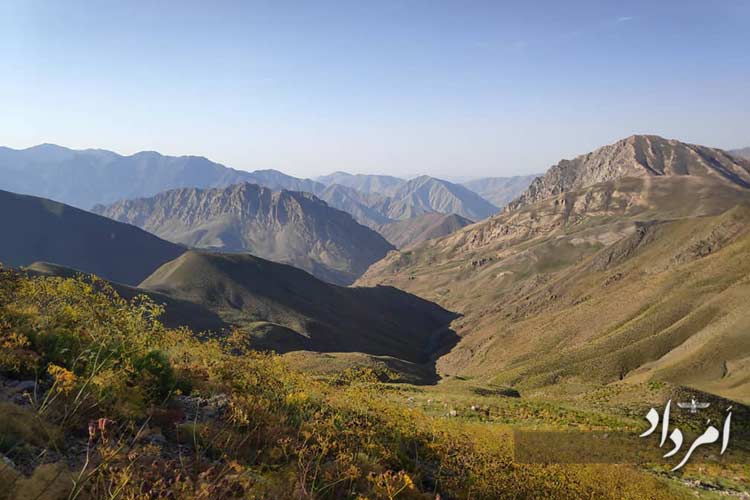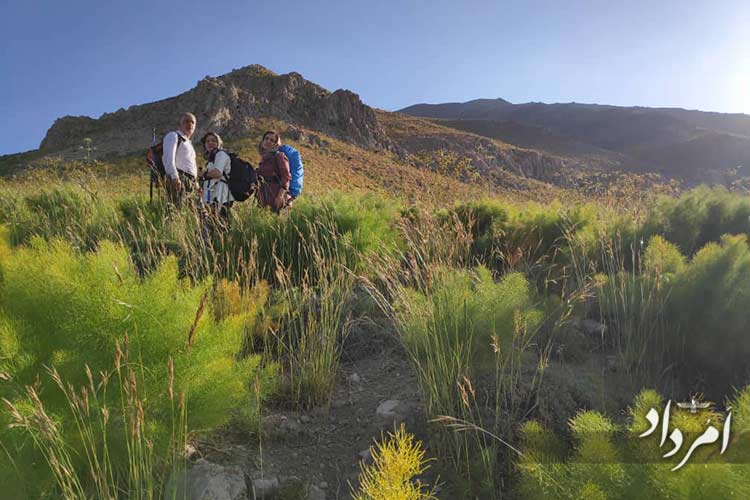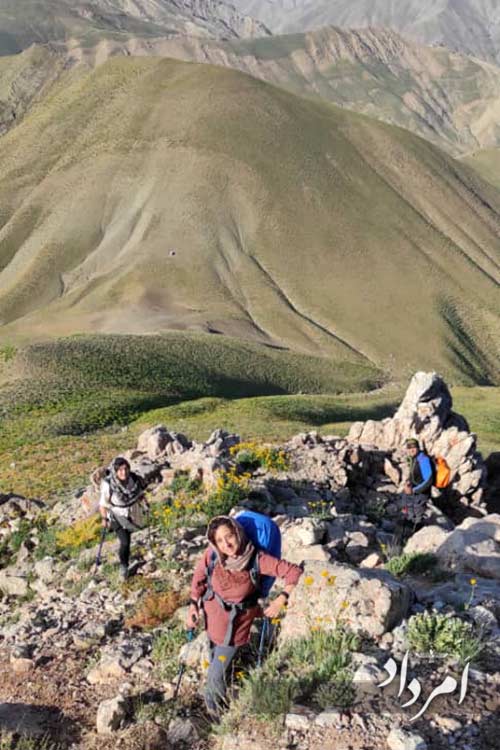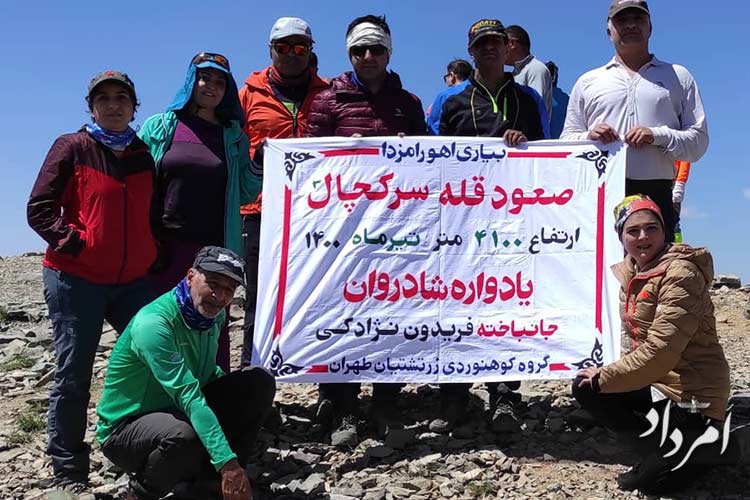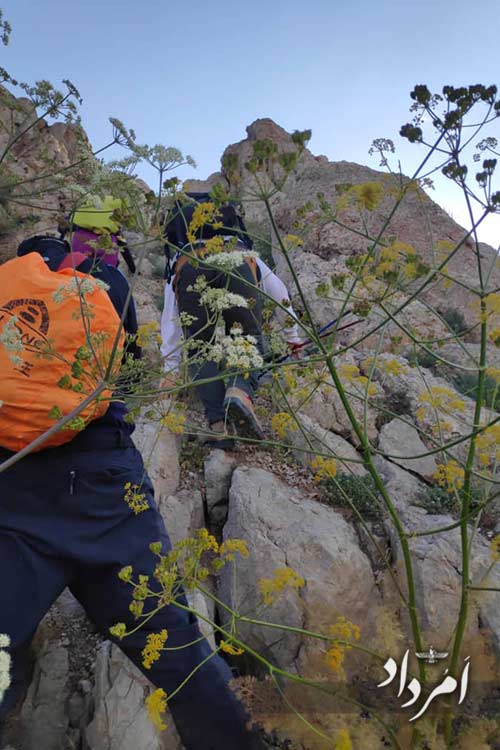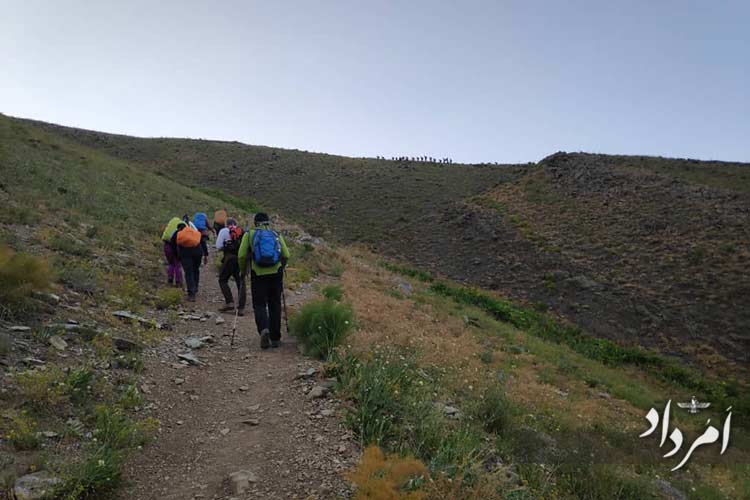 Photos by Kurosh Moradian and Farzin Felfeli