Sorkheh Hesar Park under the pedals of Zoroastrians, in memory of the Zoroastrian martyrs
A group of Zoroastrian cyclists commemorated the Zoroastrian martyrs by pedaling a 20-kilometer route in Sorkheh Hesar Park.
It was Farvardin Izad Day of Amordad, equal to 15 Amordad, 400 solar calendar, 6:30 am.  The First Square (Falakeh Aval) of Tehranpars was awaiting the cyclists.  The ad for Zoroastrian cyclists to commemorate the martyrs brought a group of Zoroastrian cyclists together on a bright morning, in a friendly atmosphere, under the supervision of Ramin Zerehpoosh.
The ad said:  Age group over 18 years with ability to ride for 3 hours; venue: Sorkheh Hesar forest park; time:  Friday, Amordad 15, 1400, 7 am; gather location: the First Square of Tehranpars, next to Keshavarzi Bank, at 6:30 am.
20 km of cycling by a group of Zoroastrians was a pleasant event organized by 12 fellow Zoroastrians, on Friday morning. In this program, Katayoun Samiakalantari, Niloufar Felfeli, Mahnaz Firoozmand, Afshin Afshari, Peyman Jahangiri, Khashayar Khorshidian, Ramin Zerehpoush, Shahram K‌eyzadi, Behzad Mandegarian, Sirus Mandagari, Farzin Felfeli, and Zarir Najmi cycled in memory of the brave Zoroastrians who sacrificed their lives for the sacred defense.
The bicycles were serviced before the program. The program started at the announced time, and the Zoroastrians began racing from the second park of Sorkheh Hesar. Cyclists cycled 20 km back and forth on their own bicycles.  Considering health codes, not participating in the program in case of having symptoms of coronavirus, air pump, tow tube, gloves, helmet and glasses for cycling, water, snacks, and breakfast in the form of bites, were specifications of this program.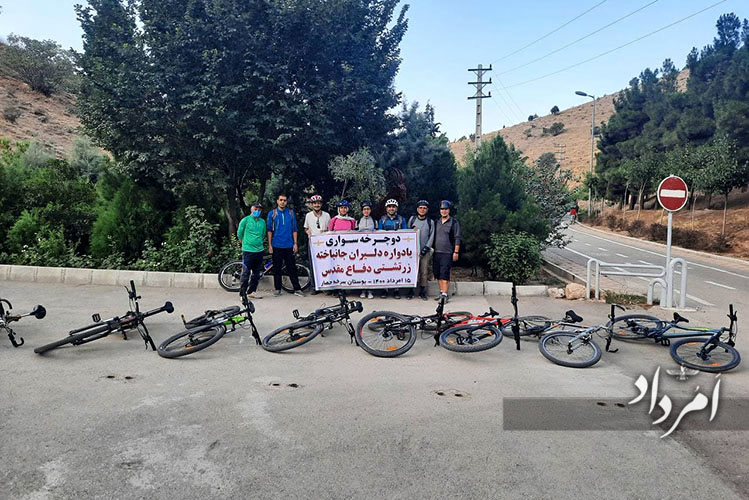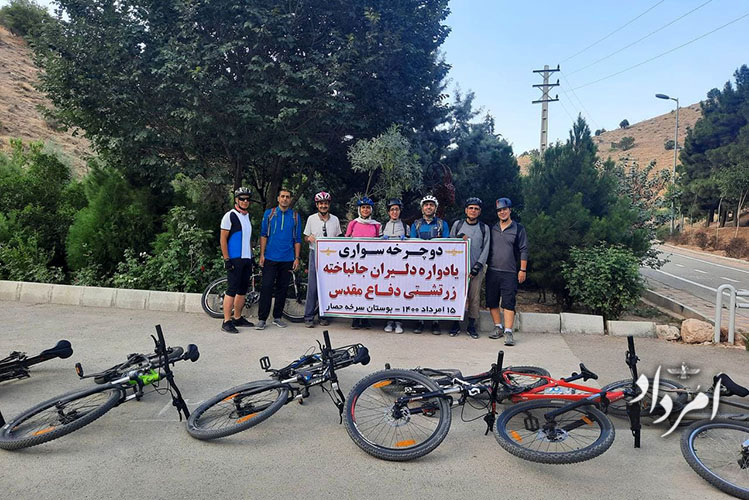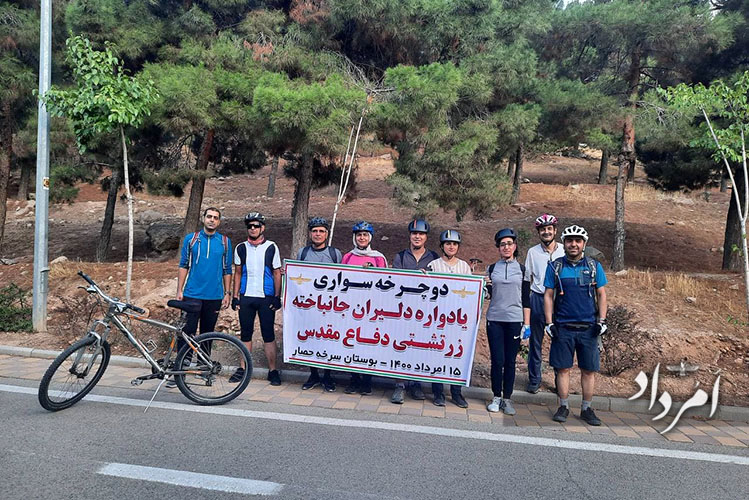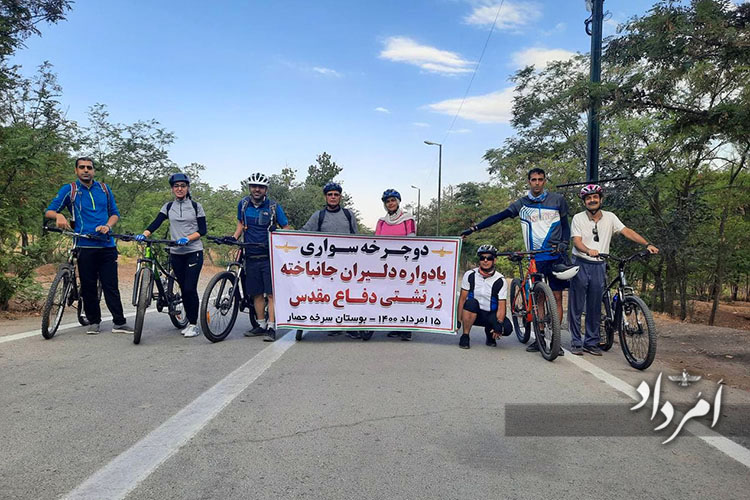 Photos by Ramin Zerehpoosh