Zoroastrian mountaineers ascend to Damavand in memory of Zoroastrian martyrs
The Zoroastrian mountaineering group of Tehran commemorated the Zoroastrian martyrs in a two-day ascent to the sacred mount Damavand.
Several Zoroastrian mountaineers in Tehran, led by Sirus Mandegari, climbed Damavand in the first days of Amordad to commemorate the Martyrs' Cup. Noushin Foroudi, Firouzeh Maundadi, Sohrab Jamshidi, Ardeshir Behmardi, Kourosh Moradian, and Farzin Felfeli were members of the group in this program.
This mountaineering group started its two-day trek at 9:00 AM on Amordad 5, 1400 AH, moving from Rostambagh, Tehranpars. The climbers followed the Damavand march from the northeastern front and Nandel village in Amol. This route is longer and more distant than other routes. After two days of heavy climbing, the group ended its program on August 20, and prayed for our land to be free of disease and drought and to enjoy health and peace all over its land.
Damavand, the pride of Iran's nature, has been registered in the list of national monuments since 2008 as the first natural monument of Iran. With a height of 5610 meters, this mountain is the highest mountain in Iran and the Middle East and the highest volcanic peak in Asia.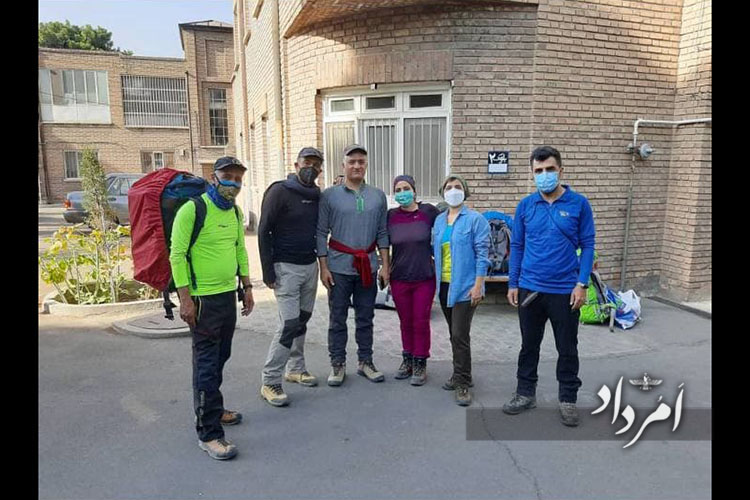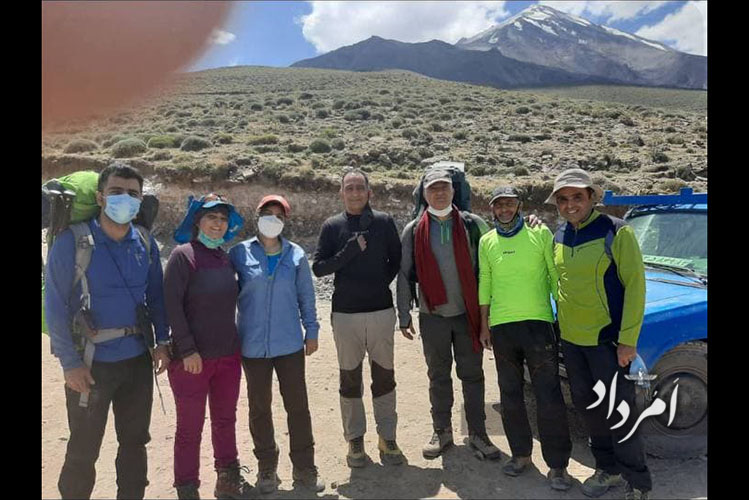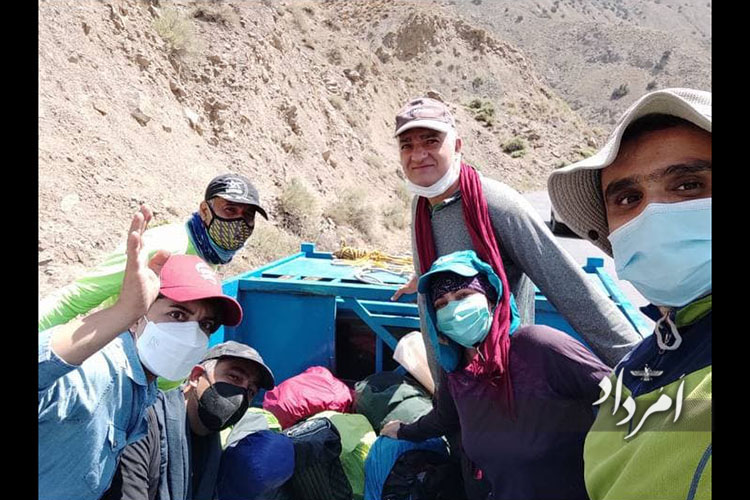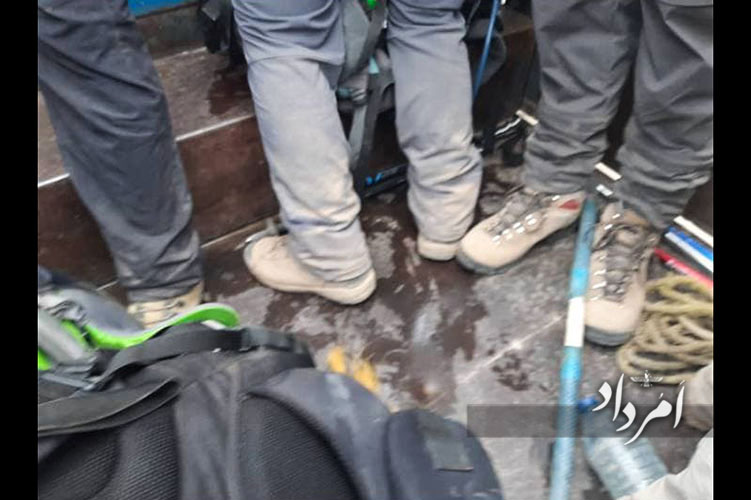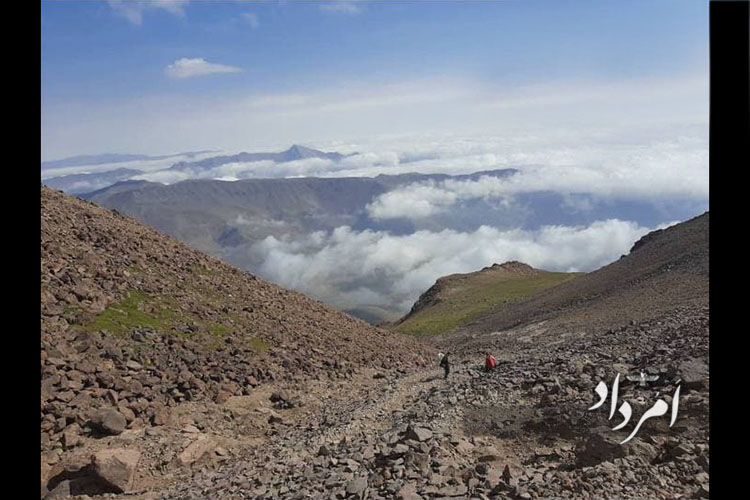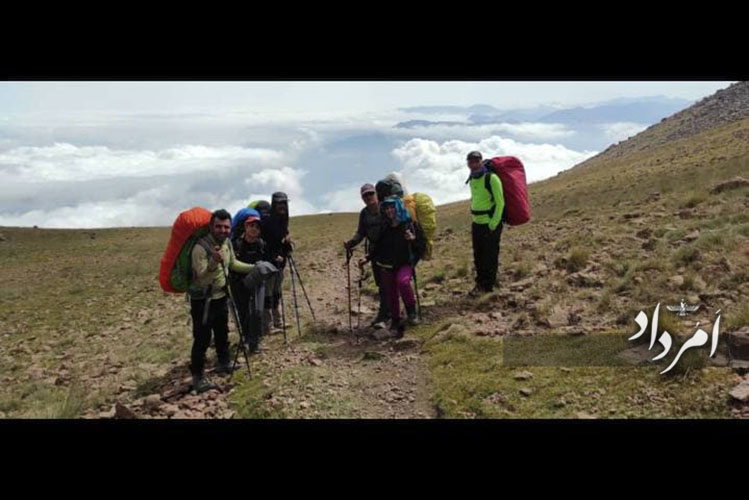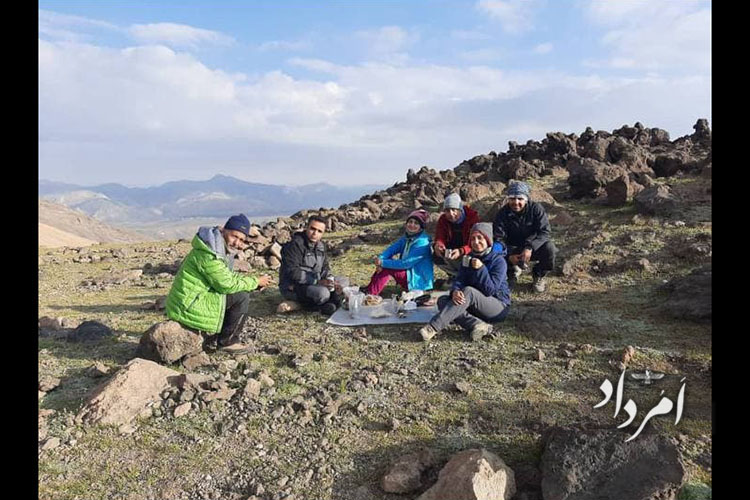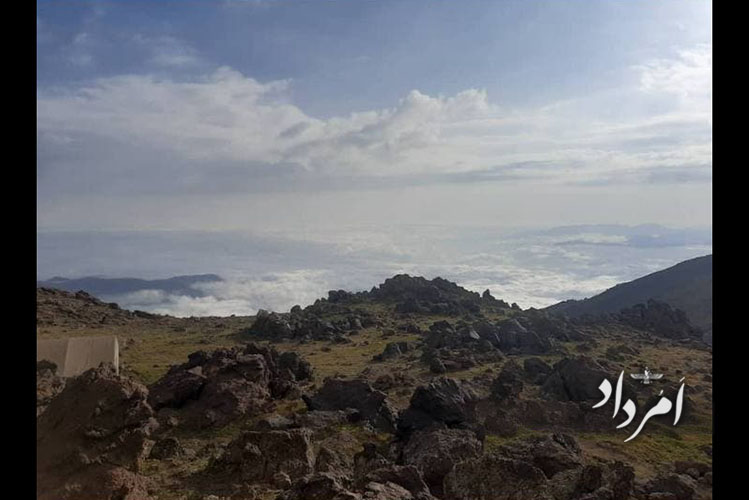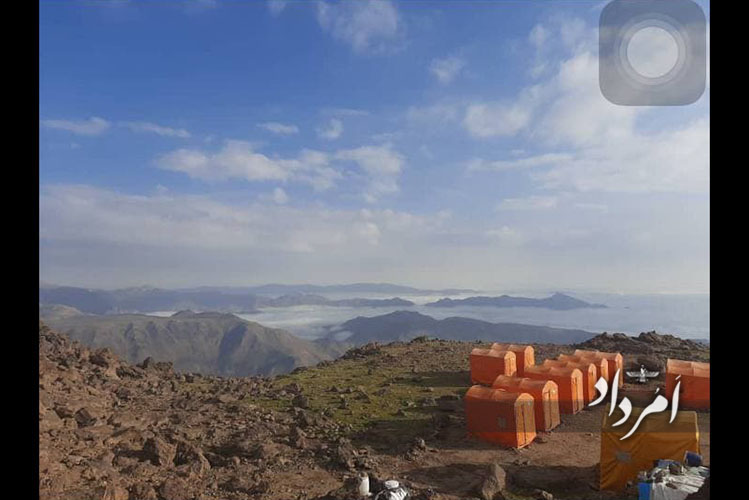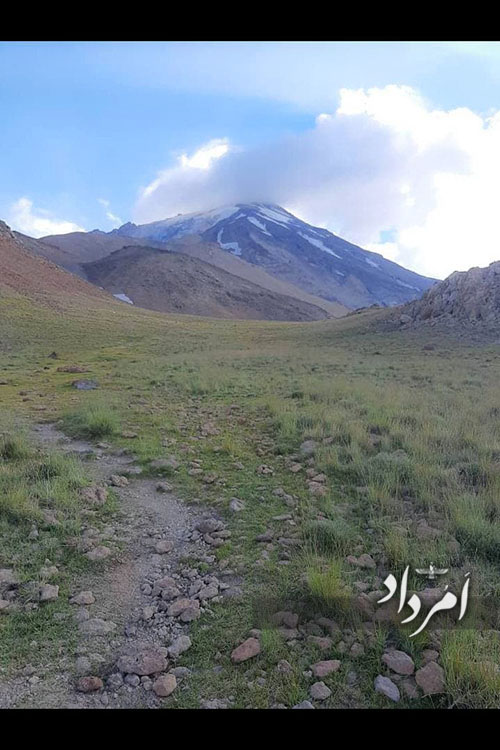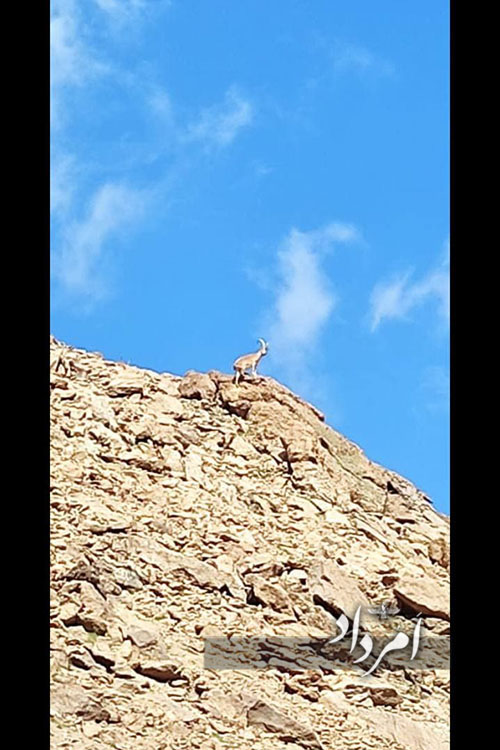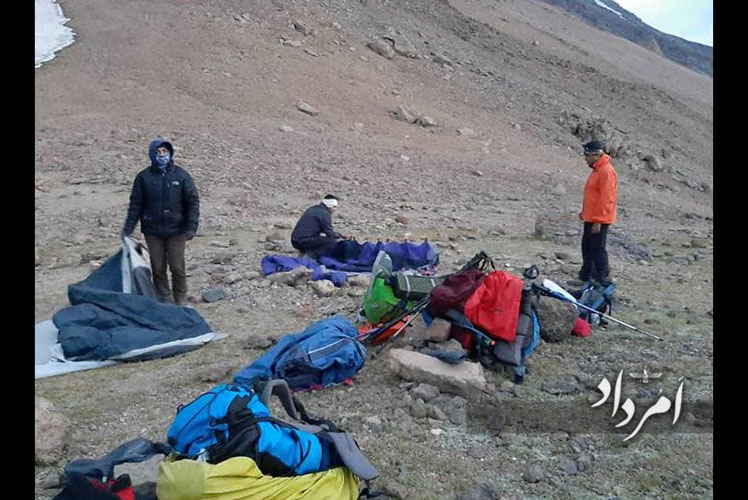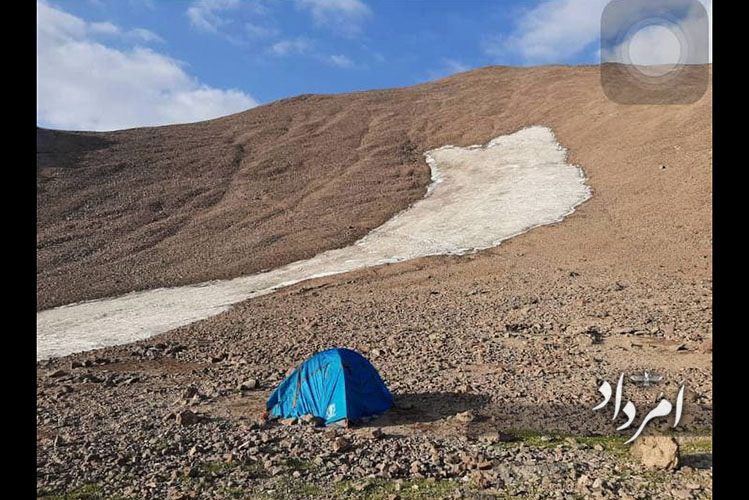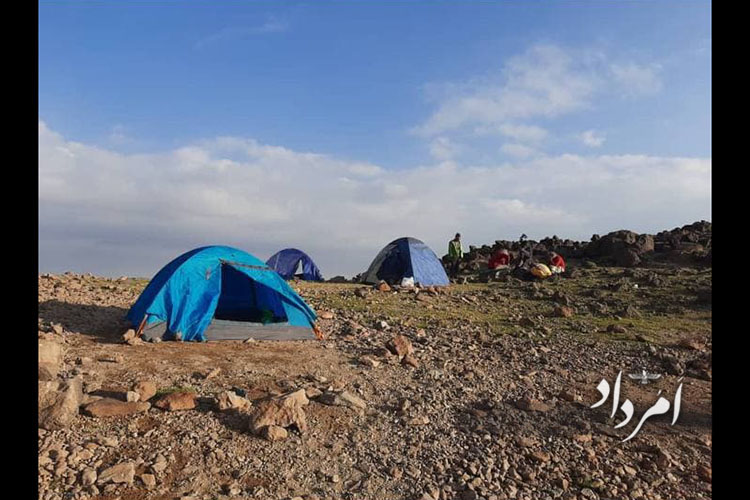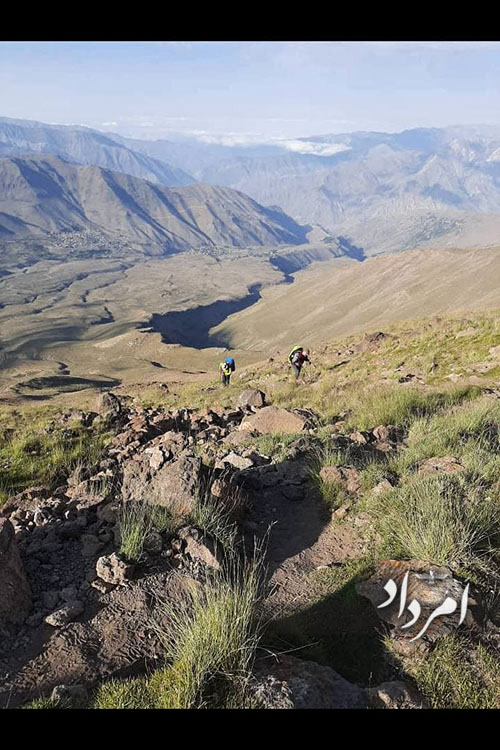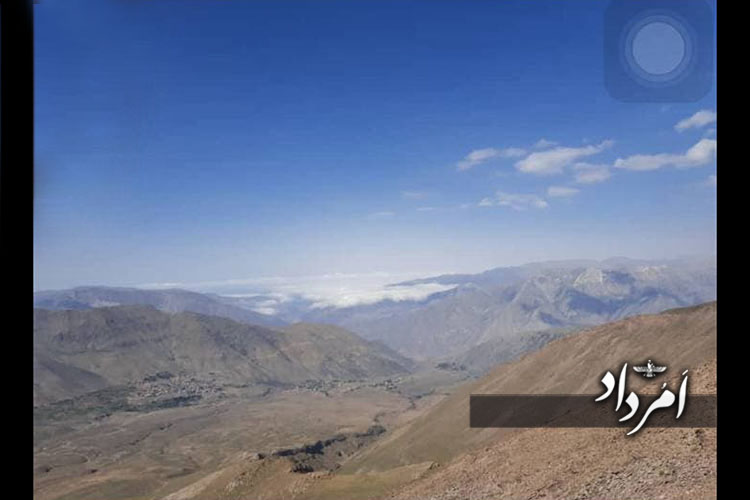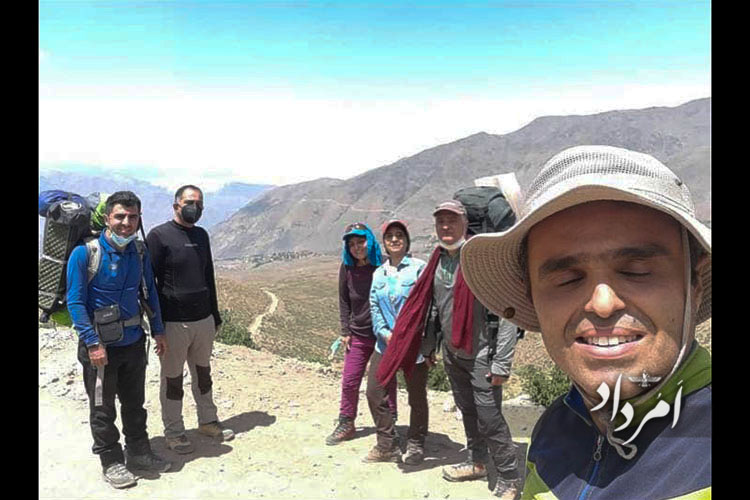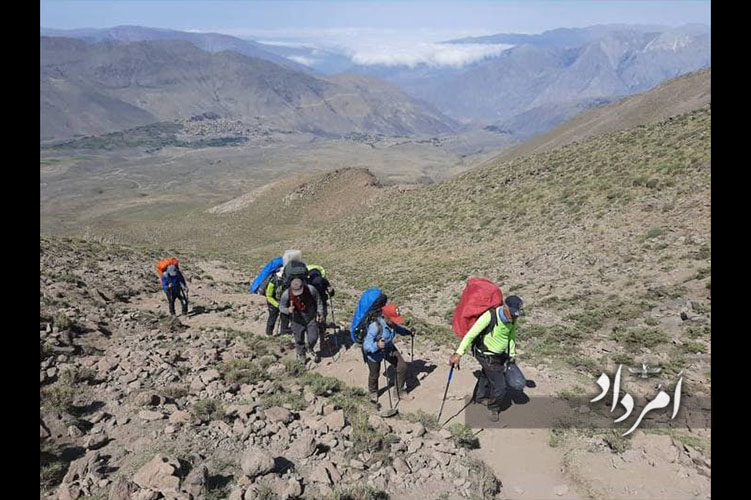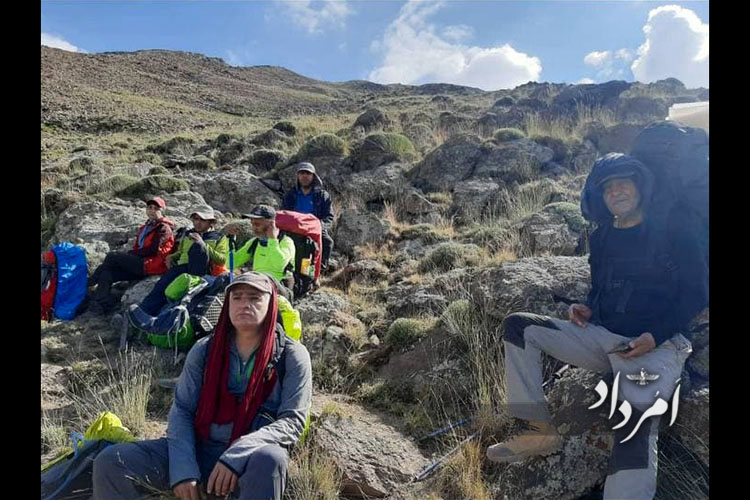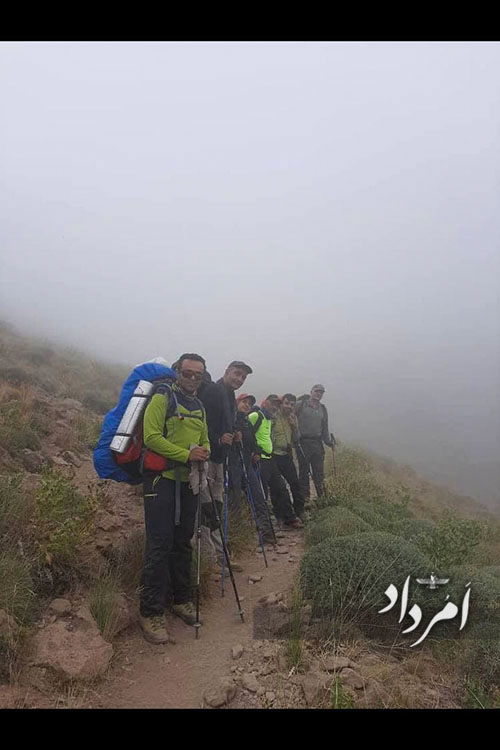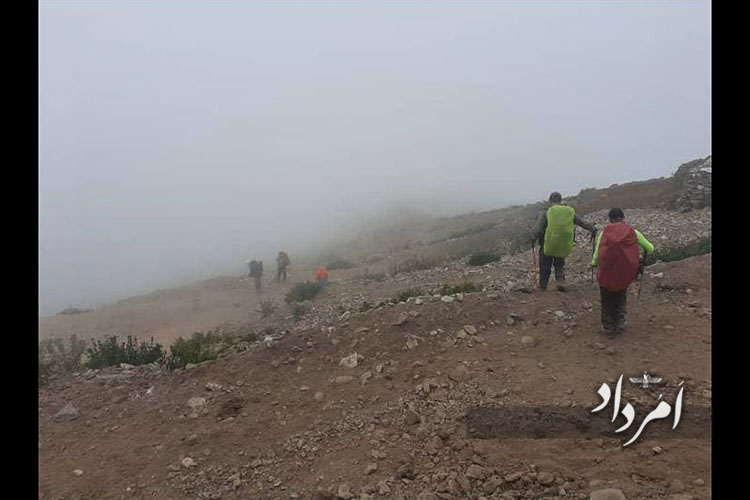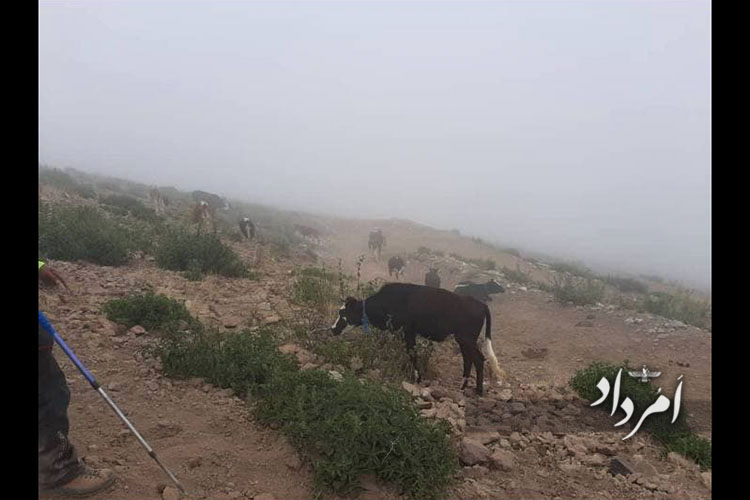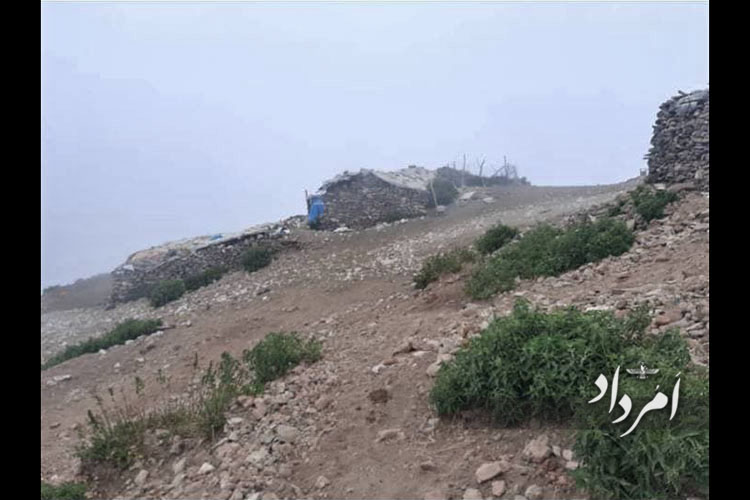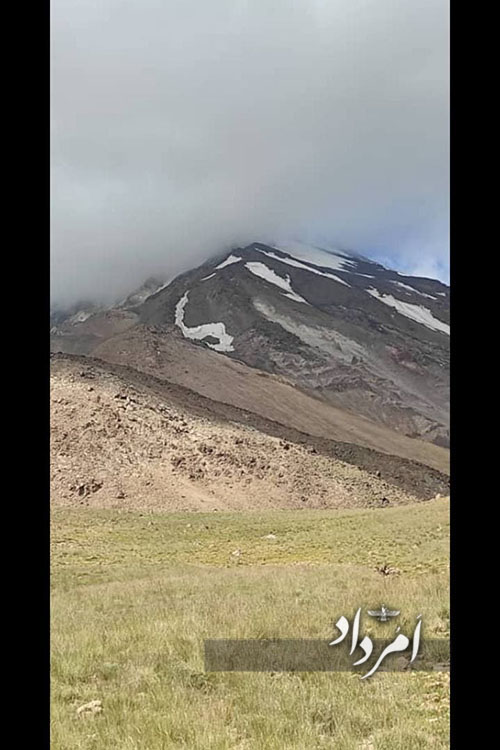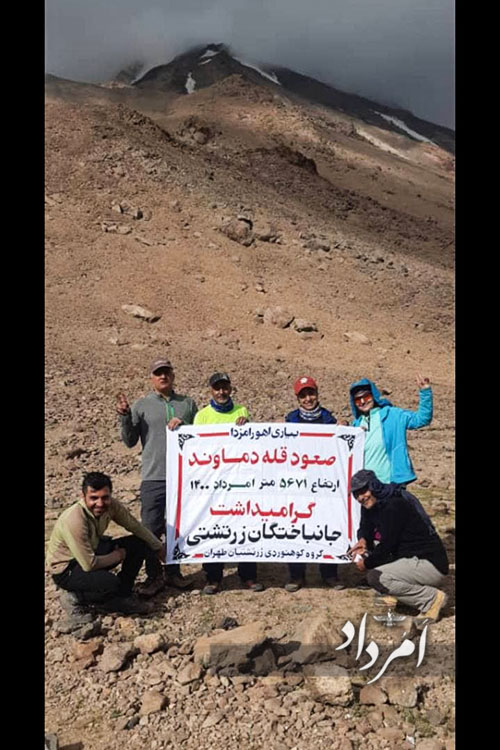 Photos by Sohrab Jamshidi and Kourosh Moradian