The pandemic could not stop a record being broken
Record broken by collecting 70,000 bottle caps by a young girl in Shiraz
Mahtab Goshtasbi, a young Zoroastrian from Shiraz, increased her previous record of collecting 55,000 cab bottles per month after 27 months, this time by giving 70,000 bottle caps to the Green Lovers Campaign.
Mahtab Goshtasbi said during the official registration of her record: "Each year, the late Aflatoun Sohrabi, member of the Zoroastrian Association of Shiraz would praise my efforts at the time of registration of my record and thus would double the value of my efforts, and though he is not with us today I am dedicating my new record to his great soul."
On the afternoon of Sunday, 6th Tir, together with members of the sports board of the Shiraz Zoroastrian Association, she handed over her collection of the bottle caps to the Shahre Kaghazi Book Cafe, who represented the Green Lovers Campaign.
Regarding the efforts made for collecting plastic caps of soda bottles, doug and other beverages, with the aim of preserving the ecosystem, collecting waste, returning them to the production cycle and at the same time helping in providing the cost for making wheel chairs for disabled children, Goshtasbi said:  "This is done spontaneously and voluntarily by the people and everyone can participate in the God-pleasing campaign by collecting bottle caps and handing them to the activists in this area, and also by informing friends and acquaintances."
She continued; "Caps are made of polyethylene, which is welcome in the plastic industry, and factories readily buy such material.  As soon as I came to know that money from the sale of these caps is spent on wheel chairs for disabled children, with the help of Zoroastrians in Shiraz and even some of my friends in Yazd, and employees of Ashkezar Goldis Kashi Company, I was determined to increase the number of bottle caps I was gathering, and I am glad that in this group activity I broke the record for the 5th time."
This young lady from Shiraz had registered records of collecting 10 thousand, 25 thousand, 45 thousand, and 55,000 bottle caps in 2015, 2016, 2017 and 2018 accordingly.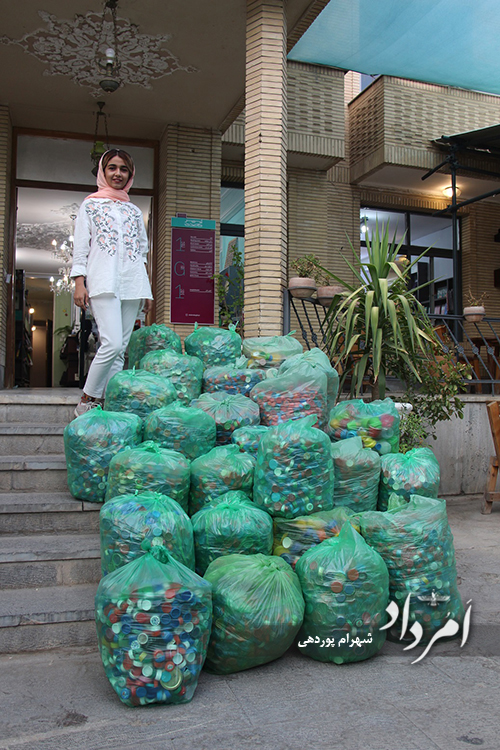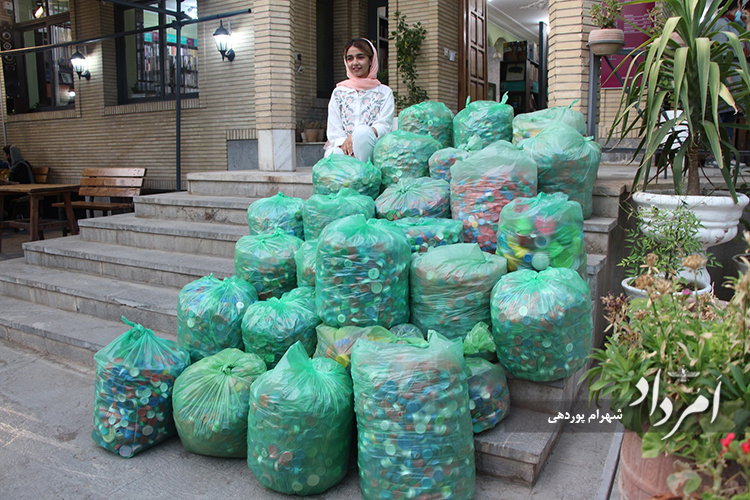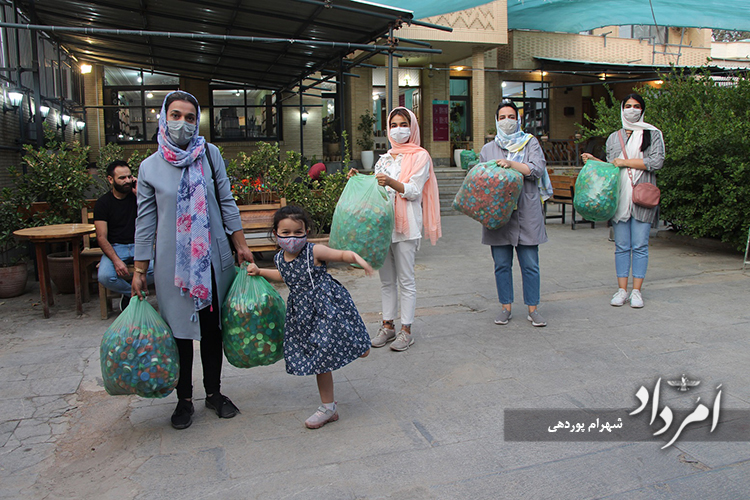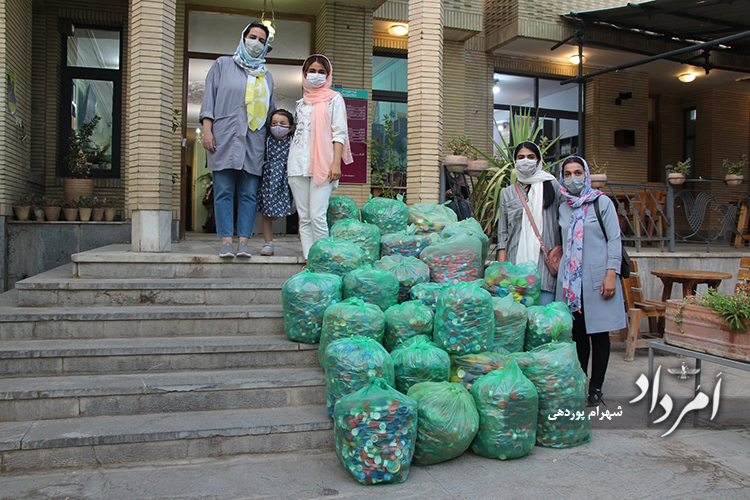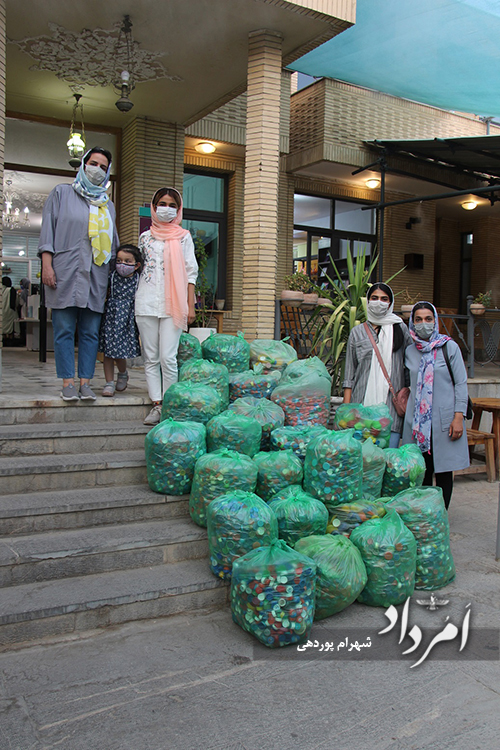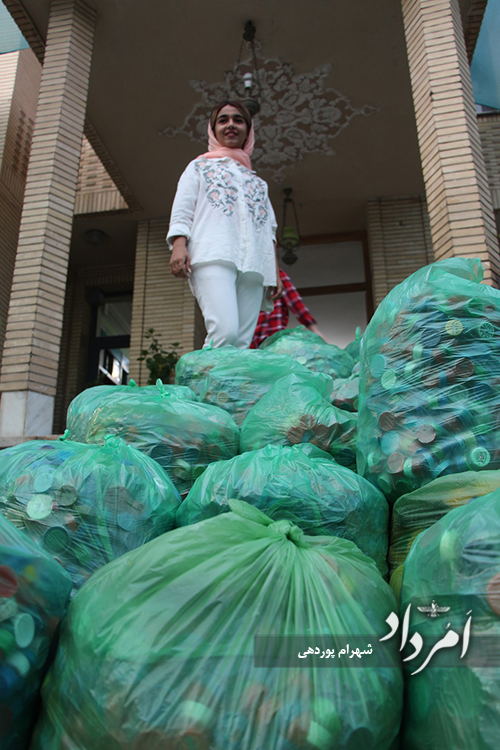 Photos by Shahram Pourdehi