One upon a time, Tehran (69)
The first confectioneries in Tehran
Did it ever occur to us or did we learn it from foreigners to mix flour, sugar and oil, knead the dough with their fingers, make shapes the size of a walnut, heat the oven and bake sweets?  Whatever the story is, in the Qajar period, sweets did not exist in their present form, and people were happy with the traditional candy; until pastry shops started opening one after the other, and we soon got the craving for this sweet and delicious cookie and would have them by handfuls.  We couldn't close our eyes on cookies. Well, maybe were are not to blame, maybe the bitter experiences of life is.
A box full of confection drives us crazy! We open the box, eat a few away from the eyes of others, close our eyes in joy, and say to ourselves, "Yummy! It's delicious. Should I eat another one? "The last one!" We take another one. We bite, and one becomes two, and two becomes several; we get stomach ache.  We put the box away. We find it difficult to breathe, we get diabetes, but we are still craving for the box of confections.  Before the 14th century, no one knew about such sweets.  In the chaotic time of Qajar, there were some shops that sold sugar candies and rock candy.  These shops were called confectioneries. Years passed and the meaning of confectionary changed; and now those who baked such cookies were called confectionaries.
The sugar cubes of the Qajar period were different from today's sugar cubes. There were three types of sugar cubes. The first one was made locally, was as hard as stone and no friend of the tooth, but they were cheap and the poor people and sweeten their tea with this type of sugar cubes.  The second type came from Russia, and its melting in the mouth took so long that it had to be spit out of the mouth finally. The price of this type was a little higher than the local sugar cubes and the Tehranis would call it "clump sugar". But the gentry, and aristocrats and the rich sweetened their tea with sugar cubes from Belgium, which quickly melted in the mouth. Belgian sugar was tasty, and like sugar and also melted fast. Then, during Reza Shah's reign sugar factories started operating in Iran and the sugar cubes were manufactured in surplus so that the factory owners went into confectionary business. The different place in the capital now owned several confectionaries.  But then, in September 1941 the allies' army occupied Tehran, and there was no mood left to bake confections. The people's lives became bitter, especially since sugar became scarce. When the foreign soldiers left Iran, Tehran confectionaries reopened and their business flourished again.
The first confectioneries in Tehran
The oldest confectionary in Tehran, from which only its name is remembered, was called Ordibehesht, and its owner was Gholam Hossein Baghdadi. No more information is available about this. We do not even know in which district of Tehran it existed. An old confectionary in Tehran that is still open and is nationally registered, is called "Minion Confectionary". This shop is located on North Saadi Ave, and was once a hangout spot for famous figures in Tehran. In 1930, an Ukrainian man and his wife opened this confectionary. They had taken refuge in Iran after the October 1917 revolution of Russia. This family of Armenian descent is known as the Terpogosians. Ruben Terpogosian passed away in May this year, but his wife and children still run Minion's confectionery. Minion is a French word meaning tasty. What made this pastry famous was the handmade chocolates made from chocolate oil.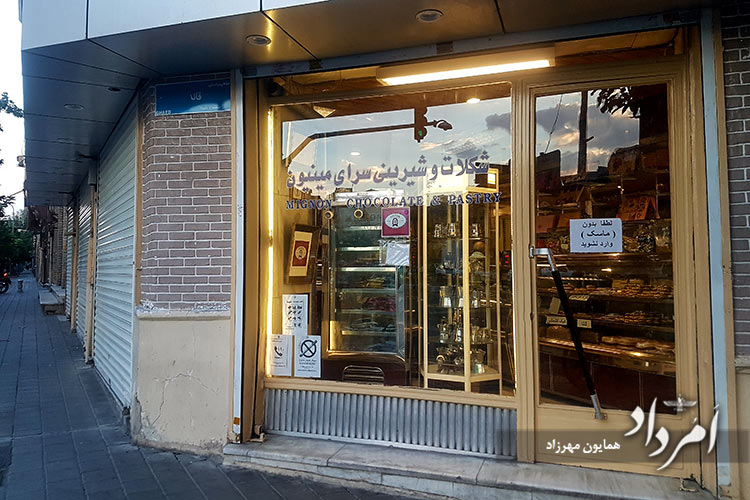 The oldest confectionery in Tehran, Minion, 1309 Saadi St. Seh Rah Hedayat (Ghaedi)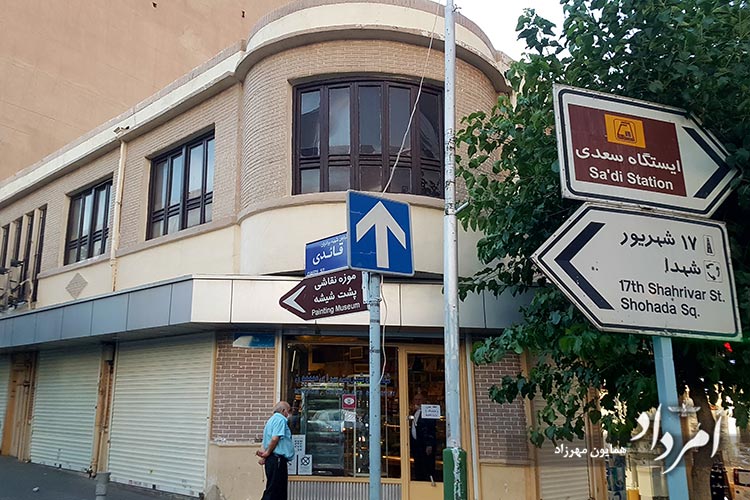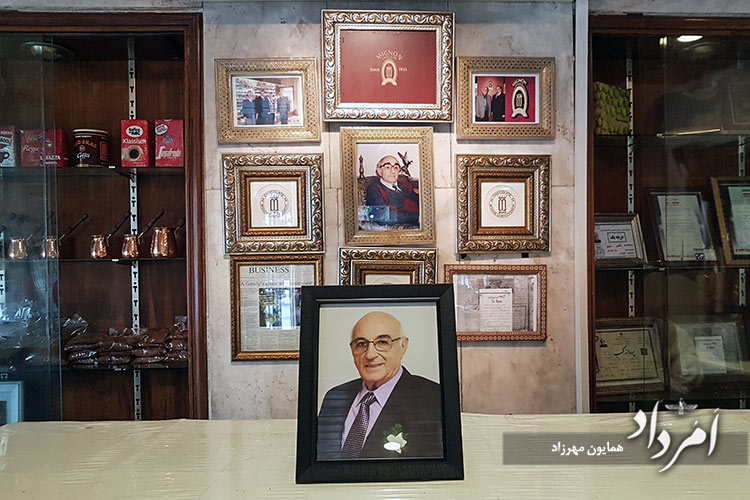 The late Ruben Terpogosian, owner of the old Minion pastry
We also know of another old pastry shop in Tehran. This confectionery was called "Natali" and started operating in 1935 AH on Shah Street (Jomhuri Street). But the more famous of the two is the "Bahar" pastry shop at the Sarcheshmeh crossroads. Its founder was a person named Ali Akbar Maha. His third generation is still running confectionery. Maha is an Indian word meaning big, and he chose this surname at the suggestion of his Indian friend.
Ali Akbar Maha worked in Ordibehesht confectionery for some time and learned the skills of making confections. The dates 1931 and even as far back as 1922 have been registered as the opening date of this confectionary. Therefore, some consider Bahar confectionery to be the oldest confectionery in Tehran. Bahar was a place for making traditional sweets, which were very popular among Tehranis. One of Bahar Confectionery's regular customers was Dr. Mohammad Mossadegh and his mother and wife. When a party was held in the National Assembly, they would order their confections from the Bahar confectionary.
The Bahar confectionery business flourished when an Iranian confectioner named Ebrahim Askari returned from Russia. He had spent many years in Russia and knew how to make Russian cookies.  He returned to Iran after the events of October revolution, like many others, and began working in the Bahar confectionery. He made butter sweets that were incomparable in taste. That is how the number of Bahar customers grew by many fold.
Bahar Confectionary also sold traditional rice cookies made with Kermanshahi oil and animal butter. Another of his sweets was called "Paderazi." It is said that it was so delicious that the Italian Embassy was its main customer.  The prime minister of Italy would regularly order the Bahar cookies and the Italian Embassy in Tehran would send them to him in boxes.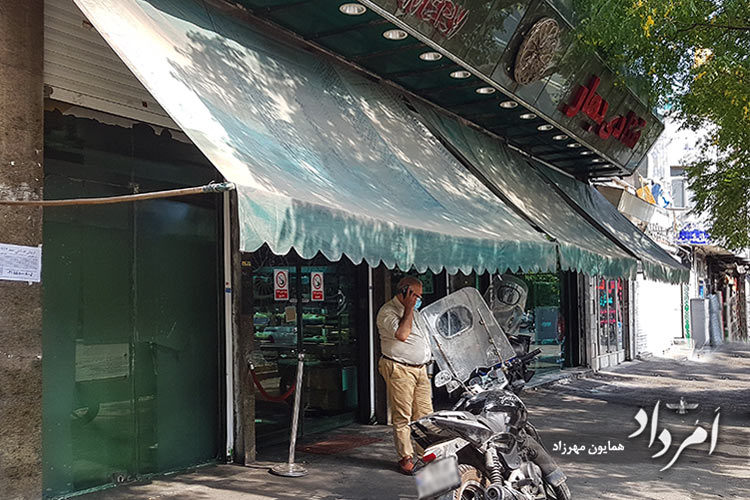 Bahar Confectionery, the oldest in Tehran, on Mostafa Khomeini St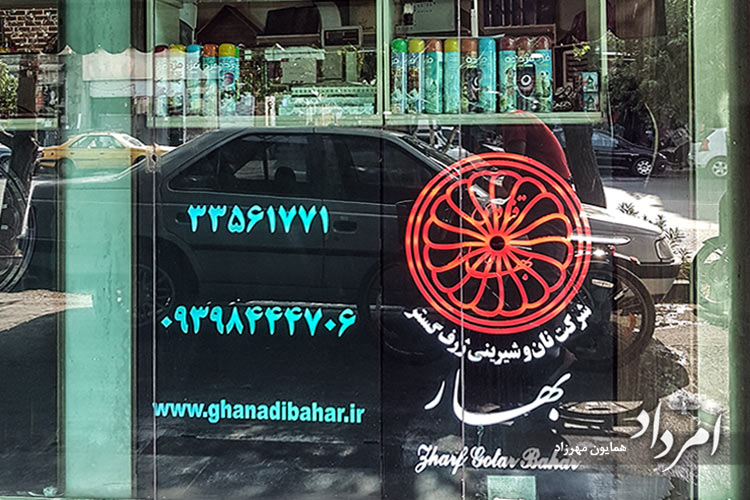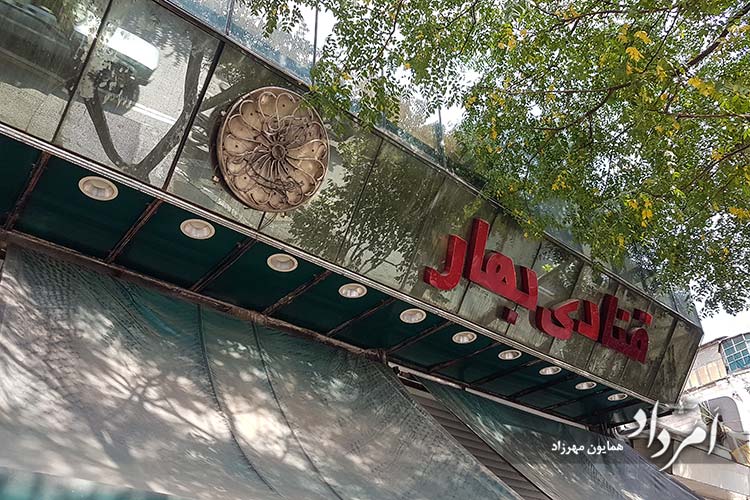 Some old confectioneries in Tehran
In 1952, Ladan Confectionary started to work under the management of Mohammad Ladan. This pastry shop was located on Amirieh Street, at the crossroads of Moaz Al-Sultan, and was one of the first pastry shops in Tehran to sell zoloobia and bamieh to its customers. In 1963, Hans Confectionery started its work in Aban Street, Karim Khan District. Its best sweets were the butter cookies. Two years later Lord Confectionary opened up on Villa Ave.
Let's not forget "France" pastry cafe, one of the old confectionaries of Tehran.  This confectionary opened in Shahreza Ave. (now Enghelab Ave) in 1965, and after a while, it hired a French pastry chef named Gilbert Barrow and offered sweets to its customers that had the taste of French sweets. For this reason, this pastry shop is known as French pastry. After the events of 1978, the French pastry chef left Iran.
An old confectionery shop in Tehran, which closed a decade ago, was located on Lalehzar Street and was known as Moayeli sweets.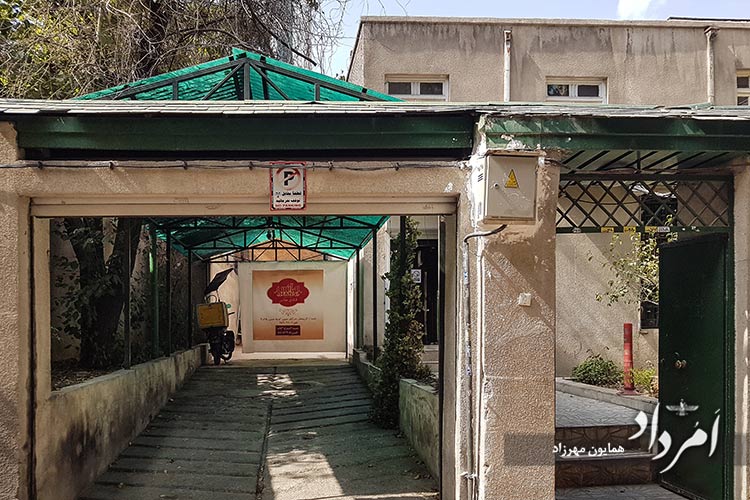 Hans Pastry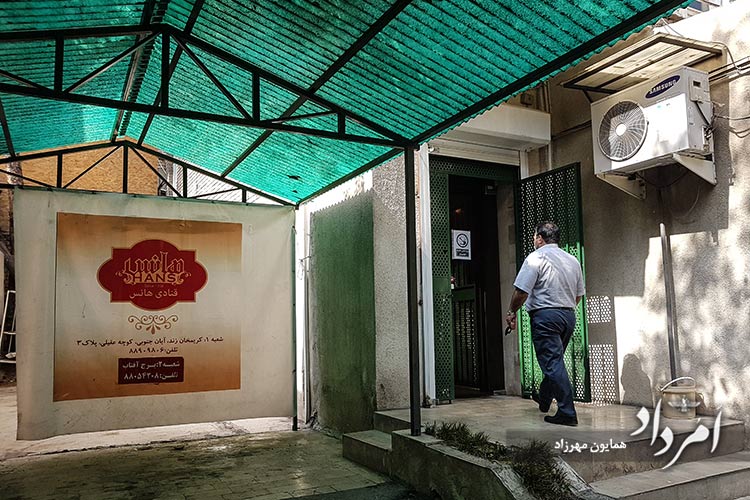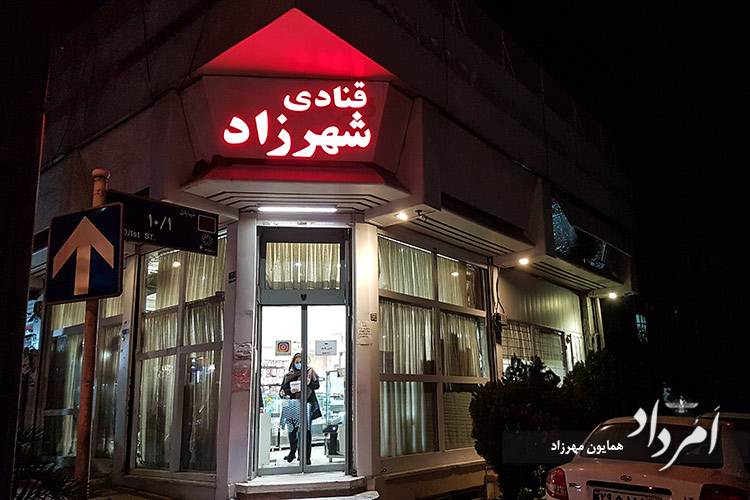 Shahrzad Confectionary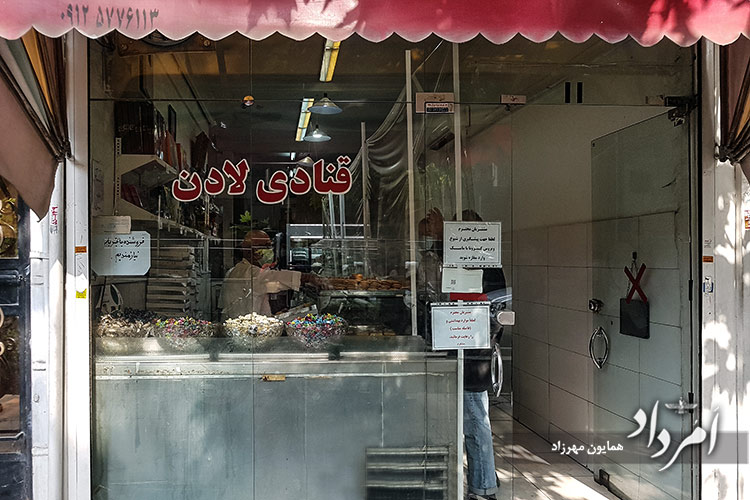 Ladan confectionery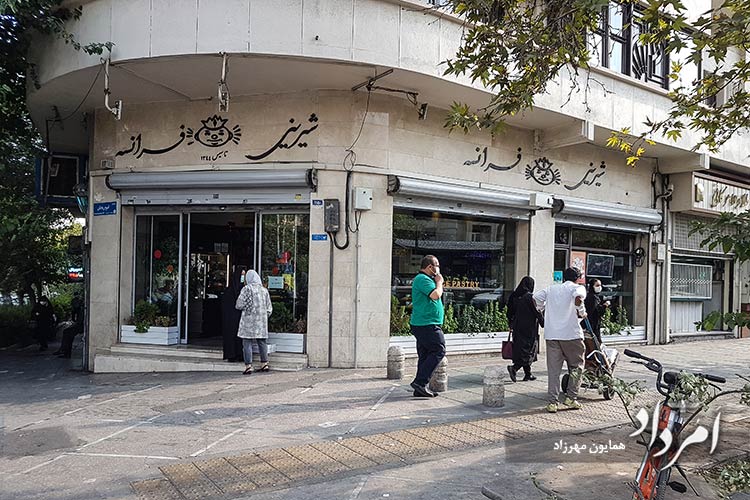 France Pastry
Natli Bakery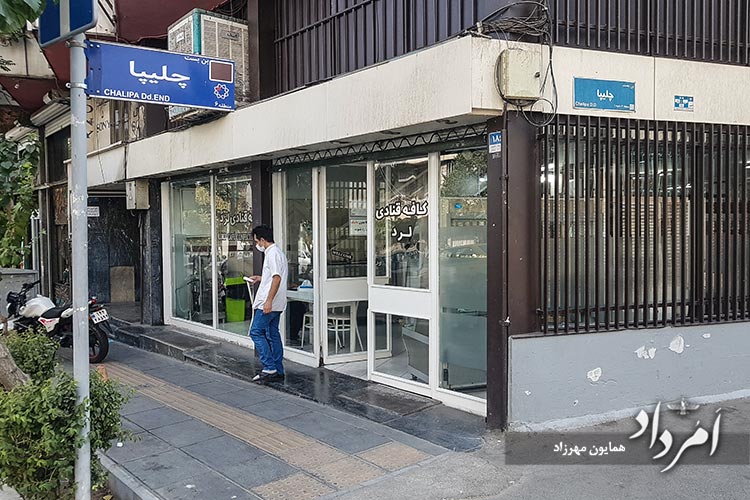 Lord Cafe Confectionery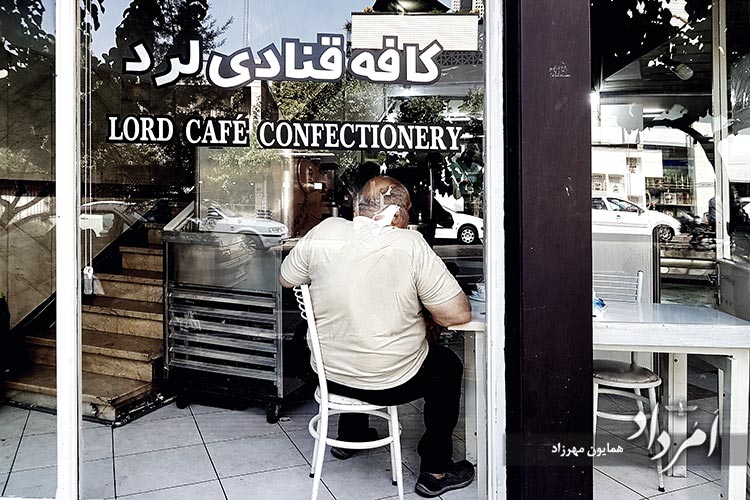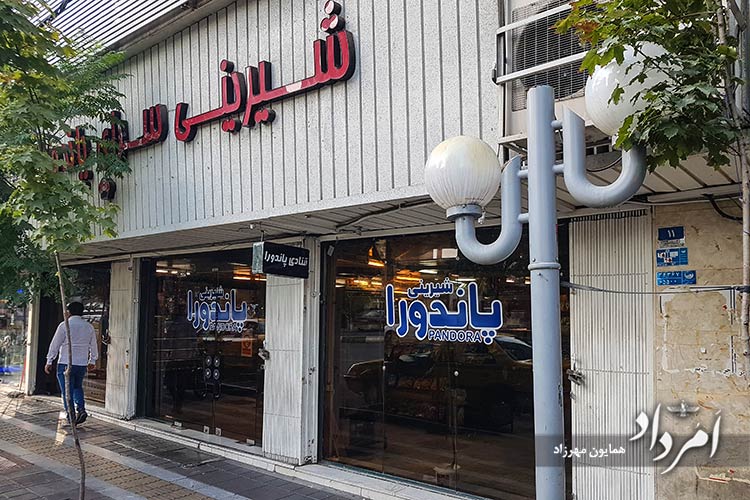 Pandora Pastry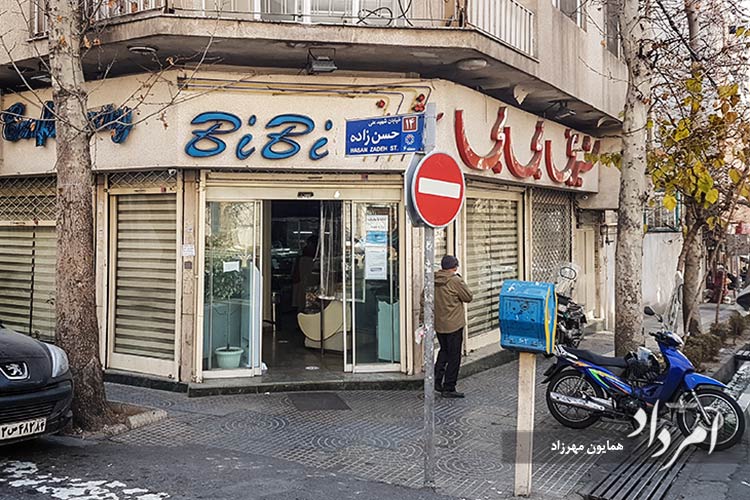 BiBi Pastry
The story of Tehran's sweets and shops does not end here. But it is difficult and time-consuming to name each of them. In all those years, until today, Masghati, Turkish delight, rice bread, Nan-e Panjerei, and Leblebi have been more popular among the people of Tehran. Perhaps these confections are more pleasant to the taste of Tehrani people.
By using: The book "13 cool stories of Tehran" written by Farzaneh Nikrouh Matin (2016); Fars News Agency websites; "Jam-e Jam Online" and the website of "Hamshahri" newspaper.