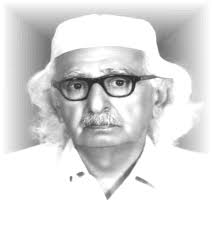 An overview of Rashid Shahmardan's Life
Rashid Shahmardan, son of Shahmardan, son of Iran, son of Goshtasb, son of Bahram, son of Shahriyar, writer, and researcher, Iranologist, Avestan language expert, and Zoroastrian historian was born in the 5 of April 1905 in Mumbai.
A great man who, according to history, took great steps to introduce to the world Zoroaster's teachings, culture and history. He was from an Iranian family who was born in India, and he came to Iran at the age of seven to learn Persian and returned to India a few years later. In India, he worked in various fields under the supervision of Dinshah Irani, and was also a pupil of Ebrahim Pourdavood. Throughout his fruitful life, he was always doing research and never stopped studying.
His invaluable books, namely, The History of Zoroastrians, Farzanegan-e Zartoshti (Zoroastrian Sages), and Zoroastrian Places of Worship, testify this belief.  In addition to these books, it is worth mentioning his efforts to adapt the Khordeh avesta to the existing old version of din Dabireh, as well as translation of the Gathas, which immensely elevates the value of his works. He worked 14 years to compile and write "Farzanegan-e Zarathushti", which is the base of Zoroastrian history. Professor Rashid Shahmardan spent most of his life in various places in Iran and India, and the last few years of his life in the United States.
He rendered invaluable services in teaching Zoroastrian culture and religion and wrote and translated many books. His books include; Fire and Fire Worshiping, Honest Words, Zoroastrian Teachings Prophethood of Zartusht, Farzanegan-e Zarathushti, Khordeh Avesta written in din dabire (Avestan Alphabet), Khordeh Avesta with Persian translation, Zoroaster's Teachings, Xwarshed Negareshnih, the 3 basics of the Mazde Yasni religion (Zoroastrian), Zoroastrian Places of Worship,  Zoroaster and his contemporaries in Veda, The Zoroastrian Calendar and Zoroastrian Religious textbook, Birthplace of Zoroaster, Index of Zoroastrian Religious Books,  Zoroastrian Religion After the Sassanid Era, Ramay,  Bahram Fravashi's Avesta,  Traces of Mithraism in the Mazde Yasni Religion and The Worship of Madness Instead of Devil, The Recarnation of the Soul in Islam, The Gradual elevation and Evolution of the Soul, Marriage and Conduct, Notredam Church, David Copperfield,  The Best Side of Life, Mankind's Happiness, Nothing and Everything, 70 flowers, The Reflection of Truth, and Knowing the Zoroastrian Customs.  Rashid Shahmardan cooperated in compilation and publishing of the Memoirs of Ardeshir Khazeh which he had written at the age of 83, in May 1984.
The 3 books, namely, Zoroastrian Places of Worship, Farzanegan-e Zartoshti, and the History of Zoroastrians After the Sassanid Era, adding up to more than 1000 pages, are together a comprehensive history of Zoroastrians and the noble who caused and provoked dynamism among these people, in the past and present.
Indeed, a complete period of contemporary Zoroastrian history can be found in these three books. Rashid Shahmardan has written 27 articles and translated 18 books. His writings were published in well-known Iranian magazines. Many of his papers on Zoroastrian history and culture have remained for us. His papers on the history of the Persians of India and the massacre of Zoroastrians in various periods of Iranian history are still valuable sources for historians. It is worth compiling, editing and publishing these writings, with the help of publishers, would be well worthwhile.
In his last letter, from America, to one of his friends, Shahmardan, this great man of Zoroastrian history and culture, wrote:
"I feel like I am locked up in the house.  I do not have a car to go out with, while everyone here has a car.  I don't have any means of communication.  And also, I am unable to walk, due to my heart attack.  My son has not been here for some time; he has been traveling and busy. As soon as my job is done, I will leave here. If I come to Iran for a few days to pick up my notes and some books I need, will it not be a hassle? During his stay in Iran Manekji wrote many letter to the Parsi Association, which have all been collected in 12 large volumes, in the Gujrati script, and this was in the Mumbai Association's office. And because I suffered a heart attack at the time, and then I was invited to Iran to participate in the Iranian Studies Congress in 1350, its reading was delayed.
Now, if I am able and I get some financial assistance, I plan to study it with the help of an old Hindu guy who lives outside Mumbai and can read the Gujrati handscript.  And, if I find the content of any value, I will send the translation to you to take the trouble of publishing it.  I don't have any fresh news here because I don't see anyone and the Zoroastrians living in San Francisco are also busy and no one remembers this darvish.  I hope to receive your early reply in order to start preparing for my trip to Iran and from there to Mumbai. I feel some pressure in my heart right now and cannot continue my work.  The only thing I can do is to pray the Avesta."
He knows that the bitter and sweet experiences of our ancestors are the biggest wealth for our youth.  From his viewpoint, whoever has good thoughts, words and deeds, whoever paves the path of asha, is the true follower of Zoroaster, whatever may be his color, tribe and nationality.  He left behind great works for everyone's easy access.  Shahmardan, this great master, and Zoroaster's true follower, did not achieve his last goal which was to compile and translate the 12 volumes handwritten in the Gujrati language. And unfortunately, on the morning of December 12, 1984, he said goodbye to the world and joined Minoo at the age of 79.